Last Updated on 19th October 2013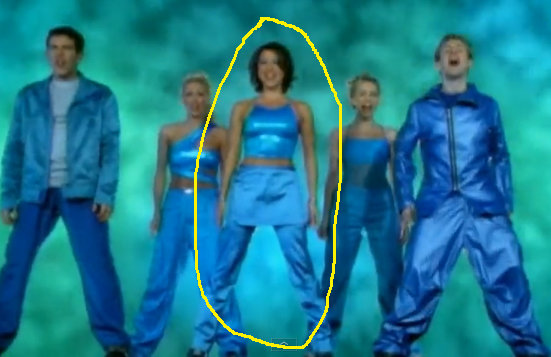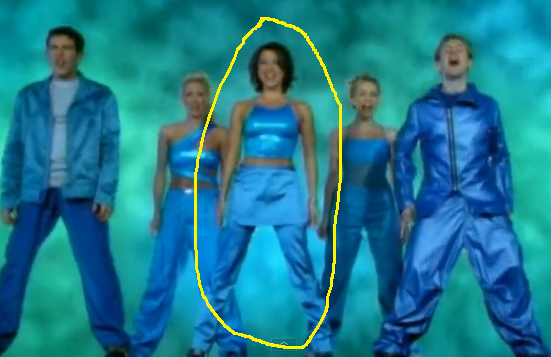 Any decade that can cram Clarissa, Clueless, MAC spice and the Spice Girls in its 10 years will always hold a special place in our hearts, but the Nineties has a lot to answer for, too.
We're pretty sure there's a snappier name for the skirt-on-trouser (skrouser? Trouskirt? Please, someone leave us a comment to remind us), but there was nothing snappy about its style, no matter how shiny and blue they came.
Clearly crafted by some clever clogs who by default of lacking a brain and therefore the ability to make a decision thought it'd be a great idea to throw a superfluous skirt on top of a pair of trousers for those days when you just can't decide whether to wear your trousers or your skirt to work so you decide to wear both, the skirt-over-trouser was a trend loved by Tammy Girl tweens and arty smarty teens alike, accessorised with a 'You think I'm wearing a skirt and trousers? Ha, fool! I'm wearing skrousers' smugness.
You want polyester? Can do. Stretch jersey? Sure. We'll even give you tailoring and, if you're lucky, the occasional metallic silk set to wear at the same time as your four best friends (we seem to remember the girls of Steps were particular fans).
And hey, we've all taken sartorial inspiration from lyrical geniuses.
But seriously, who ever thought we wanted to wear our trousers with a poor excuse for a pelmut loosely flapped over the top? We mean, they must've been onto something, we totally digged our tailored grey pair from Tammy Girl at the time, but come on.
Still, now that we've had chance to remember them again, we've come to realise they actually had some nifty uses – a) to hide left over food in and b) to use as a napkin once we've eaten our left over food.
Listen up, Giorgio Armani – we've seen your AW11 collection, and we're not digging your skirt-on-trousers this time around, either. We will, however, be round soon to wipe away our crumbs.