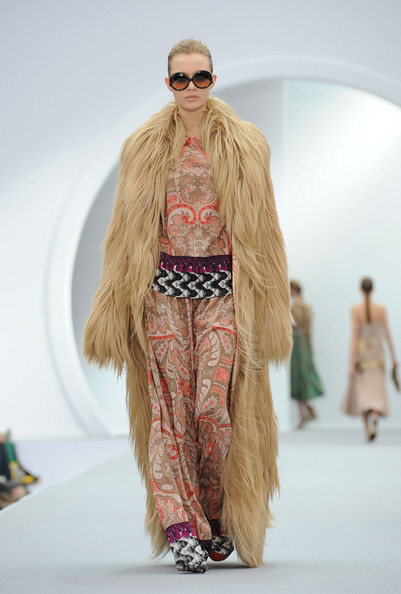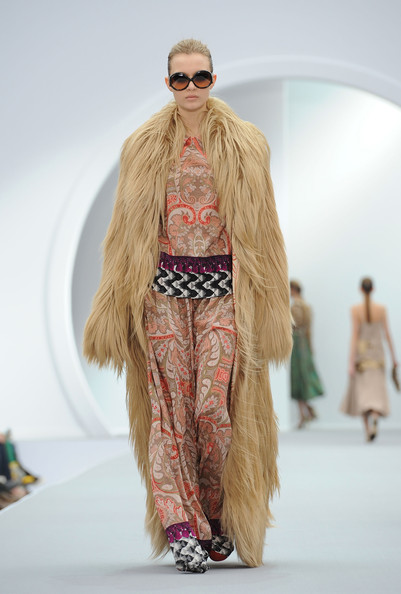 One iconic designer to bring Milan Fashion Week to an end yesterday was Roberto Cavalli and his Just Cavalli womenswear collection for autumn/winter 2011.
Reminiscent of glamorous hippies in tiered chiffon dresses with cherry print detailing, ruffled necklines and flowing capped sleeves, Cavalli painted a picture of perfect feminine innocence for next season.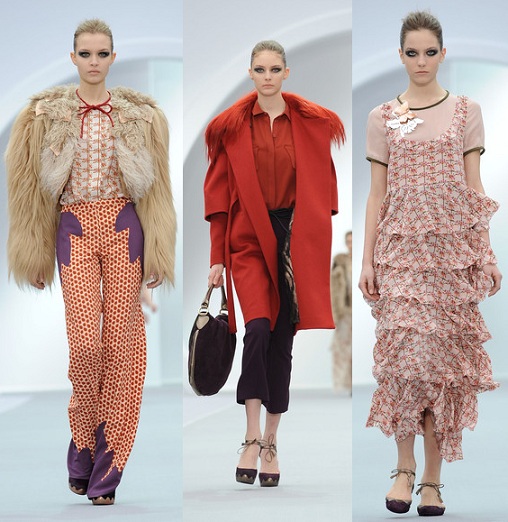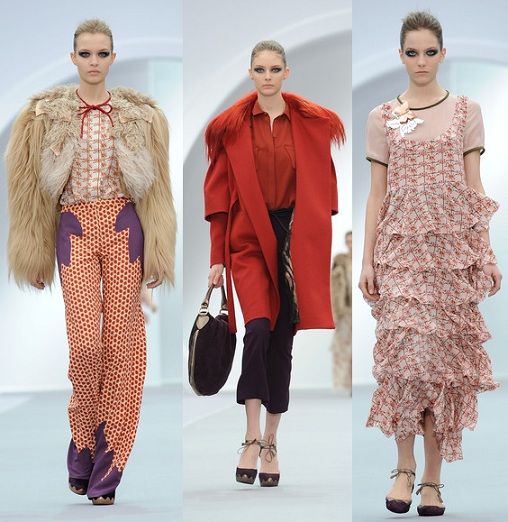 Sheepskin-trimmed denim jackets and shaggy mammoth fur shawls gave way to a strong Mongolian theme, while A-line denim skirts and high-waisted flared jeans made for a distinct Seventies vibe. But fear not, Cavalli didn't forget his beloved leopard print and that signature flare could be seen on long flowing maxi dresses come the end of the show – phew!
Last but not least on yesterday's runway was Giorgio Armani and his latest collection of classic autumn silhouettes – with an alluring feminine aura.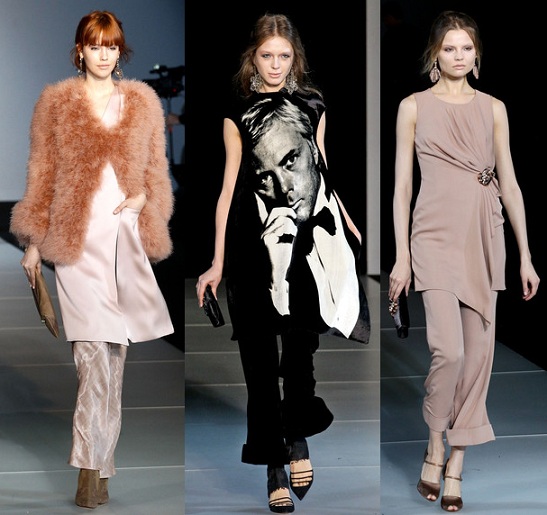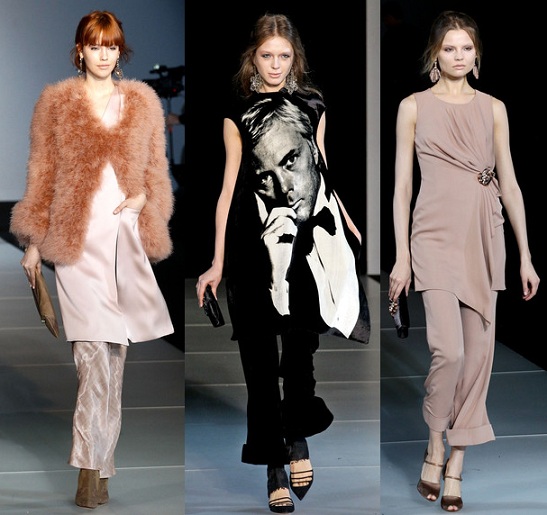 With cropped ankle trousers making a profound statement for the Armani woman this winter alongside Perspex heels, jewelled stilettos, feathered jackets, quilted three-quarter length coats, glittering princess dresses, scalloped tops, tunic dresses and even a playful T-shirt dress that celebrated a Fifties icon.
A predominantly black colour scheme took hold of the collection, while splashes of powder pink and orange hues here and there gave a hint of colour, making way for a very delicate autumn wardrobe indeed.