Last Updated on 19th October 2013
Now that the sun is shining once again – or, er, at least it was until today – our wardrobe of winter black and non-descript neutrals is starting to look really drab.
But the shops are filling up with new season stock, and unless you've had your eyes shut, you can't have failed to notice that colour is everywhere – and it's coming to a closet near you. From designer shows to high street shelves, there's been an explosion of rainbow brights, but despite Gucci's fabulous eye-catching campaigns that show the trend being worked head-to-toe, it can be a bit daunting to your everyday fashionista.
Worry not – we're here to help turn your wardrobe woes into sartorial satisfaction. Take a look at our top picks and tips below…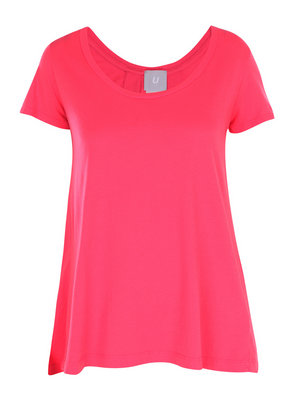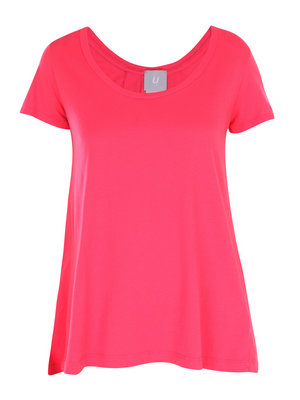 U Jacqui supima cotton top, £88, available at Matches. BUY NOW!
Where to start? With U's neon pink top. Made of cotton, it'll be the perfect tee when the weather warms up and will look fantastic with a tan – plus it'll inject some wow into your wardrobe now. Fuschia is little less scary than other brights (and it's super hot this season) so consider this a brilliant building block.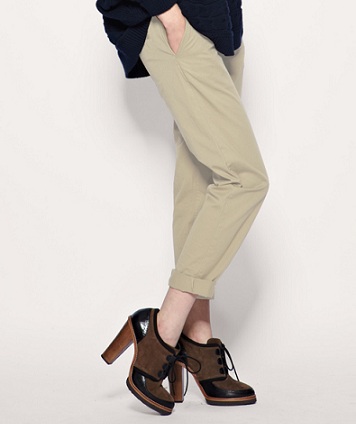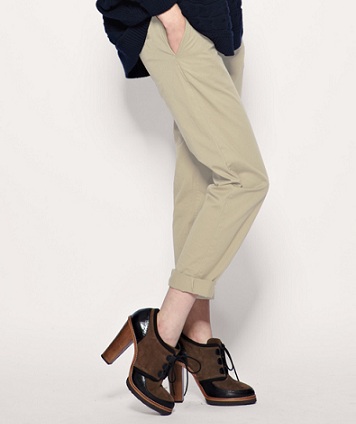 ASOS Chino trousers, £30, available at ASOS. BUY NOW!
Pairing brights with black will flatten your colour pop in spring. To keep the look chic instead of cheap, team your statement top with a pair of neutral-coloured trousers. A classic chino like this pair from ASOS will help balance the bright shades, and is guaranteed to go with whatever rainbow colour you choose. Plus the turn-ups will reveal the new sexy spot – your ankles.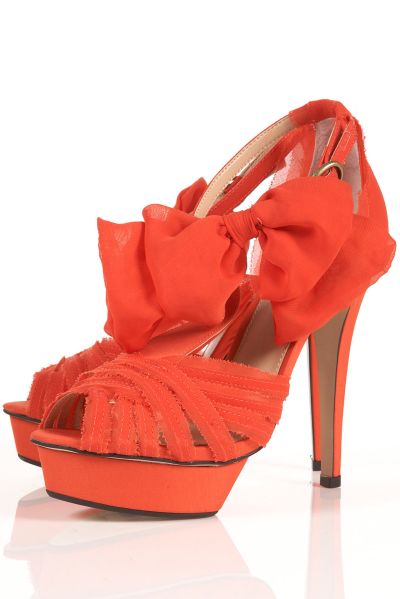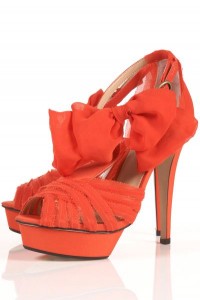 Lila Coral Bow Platforms, £90, available at Topshop. BUY NOW!
Add extra zing to your outfit via statement accessories – we've yet to find a pair as utterly bright divine as this pair of coral bow platforms from Topshop. The towering platforms will add inches to your height and the coral colour will clash perfectly with your fuschia top.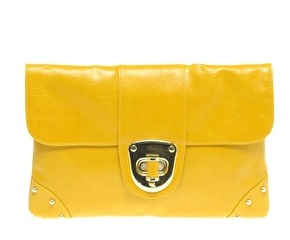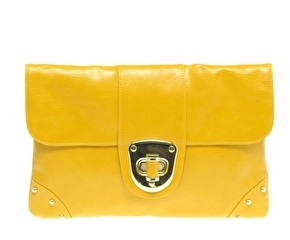 ASOS covered lock clutch, £15, available at ASOS. BUY NOW!
Cheap and completely cheerful, this sunshine yellow clutch bag from ASOS will finish off your look with an added depth of colour. Its simple design is perfect against such striking style but its patent leather and canary yellow colour ensure it'll still make one hell of a statement.