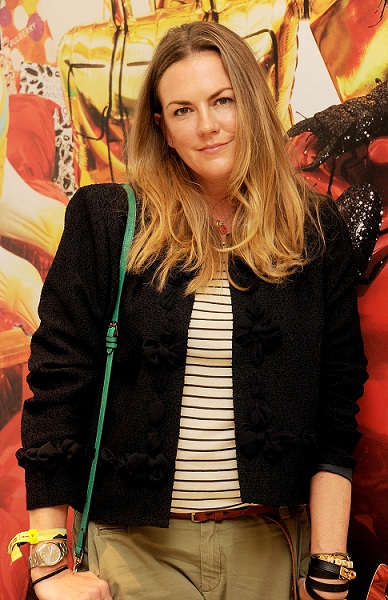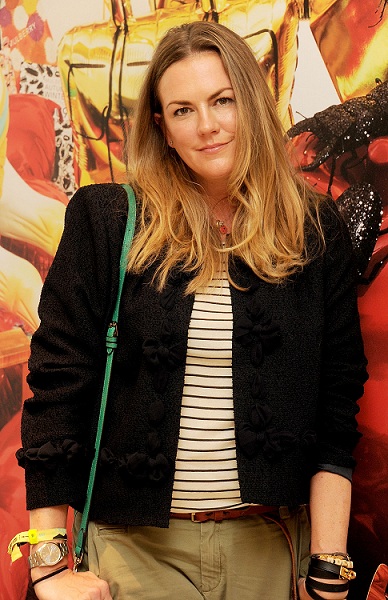 Mulberry's Emma Hill is one of those seldom stars who's huge success hasn't hindered her humility one bit.
Before she joined the luxury British label in 2008, the brand was going from strength to strength under the creative direction of Stuart Vevers. Many thought he'd be a tough act to follow, but Emma's distinct Brit-girl twist has brought the cult brand to a whole new bed of roses.
Once celebrated solely for its iconic accessories, Mulberry's ready-to-wear is now as sort after as its 'It' bags thanks, no doubt, to Hill's hawkeye vision and inherent understanding of what women want to wear.
But enough about the past, Mulberry's – and Hill's – future is getting more exciting by the minute. With the help of regular contributor Venetia Dearden, the designer's spent the last three years putting together the brand's latest venture: a photography book giving readers unprecedented access to never-before-seen images of Mulberry's factory, of flame-haired models having a sneaky cig before fashion week, and of its many famed parties.
We caught up with Emma at the book's launch last week for a (very) quick chat about the book, her favourite holiday reads and what she's got in store for the brand's big 40th birthday…
Tell us a bit about Mulberry the book…
It was something we decided to do two years ago – well, over two years, because we were already thinking about the 40th [anniversary] – and we'd been working with Venetia Dearden. She's such a great photographer and we love working with her so it all started from there, really. And also I think we're quite a visual brand, we like to tell stories and we're quite a mouthy brand so she [Venetia] became like a Mulberry and followed us round and came to shows. She's gutted now that it's over, I just saw her and because we've just got back from Coachella she was like, 'I can't believe you went to Coachella without me!' and we were like, 'It's done!' and she was like 'I know but I still can't believe it!'.
What sort of things can we expect to find inside?
I think it's just a snapshot of us, of where we started and where we are today and some of the journey in between. I think – I hope – it reflects who we are. The editing process was a nightmare but I fortunately didn't have to do it, I just pottered around at the end but Venetia took thousands and thousands of photos to make sure that we have that real balance between our celebrity friends on the front row but also in our Mulberry family and people in our Somerset factory and models smoking cigarettes outside in their dressing gowns. I think that was really important, to have a real mix and not just have the glossy [side]… we're a warts and all company.
The book celebrates Mulberry's 40th anniversary, and we know that Mulberry throws a pretty good party, so are you planning on some big birthday celebrations?
Of course we are, what you think this is it?! Don't be silly! We do, we love a party at Mulberry (really any excuse but don't tell our CEO that). We'll be doing a party in September in New York – because we're also opening the biggest store we've ever had in New York – so we're going to have a party during fashion week and then we'll also have a party in London… because we can.
What's your favourite holiday read? Are you a big bookie?
I am but you know what it's really funny because I go through phases – I'm the same with music and film and what I wear and everything, I'm very high-low – so literally it could be like Roy Heath but then it could be something really trashy like a romance novel or something. At the moment I'm reading a book called The Snowman [by Jo Nesbø], who's billed as the Norwegian answer to Stieg Larsson, about a serial killer. And I'm about to read a new Alan Bennett book – I love Alan Bennett – so my taste is really high-low. But I love reading and I love it when you just get completely lost [in a book] – the one I just finished was the new Jonathan Franzen, who wrote The Corrections, and that was really good.