This season is all about bright colours. Rainbow shades have exploded everywhere in fashion, and they've continued to make a splash in the beauty world, too. 
If you prefer to make a subtle style statement, we totally get why you might not be rushing to wear violets and turquoises, but don't rule it out of your beauty regime.
A slick of blue eyeliner or a swipe of yellow nail varnish is the quickest, cheapest and easiest way to try out some acid brights with absolutely no committment – and it might just be the best thing you do all season.
But hey, there's plenty more for you to get your teeth stuck into where that came from. Take a look below at our guide to of spring's hottest beauty trends that we can't wait to try…
Bright nails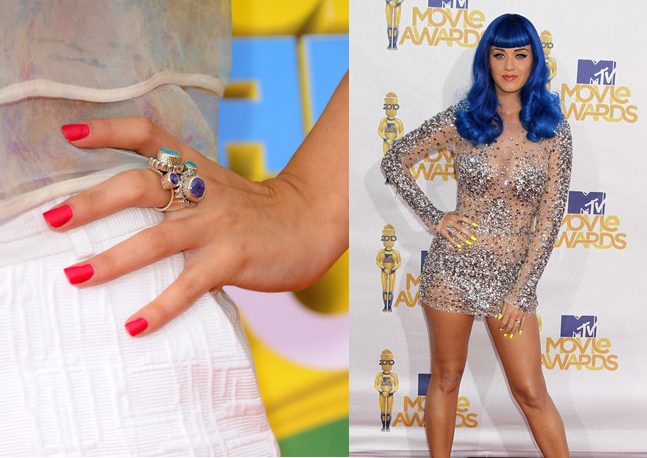 It's official: nail varnish has become an accessory as important as handbags and shoes. Chanel – the champion of the hottest nail colours – has released a canary yellow shade called 'Mimosa' for spring, and just like the mint green and greige of previous seasons, it's sparked off a new hot trend. A quick and inexpensive update – and a great way to nod to spring's colour blocking trend – painting your nails a bright colour is a must-try this season. The hottest shades to look out for? Aqua blue, tangerine, yellow and vibrant violets.
Jewel tone eyeshadow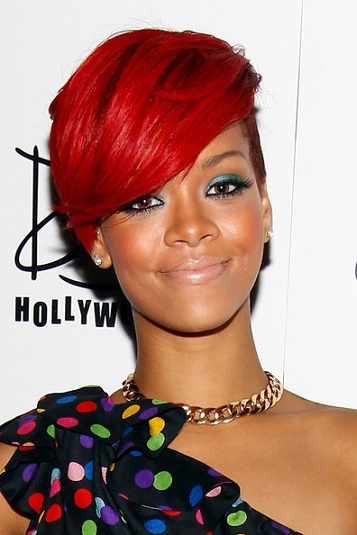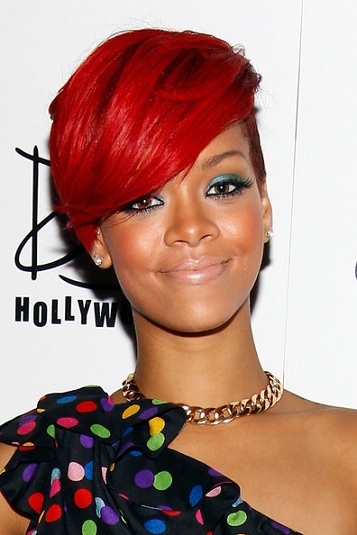 Rihanna is certainly never one to shy away from bold trends, especially when they involve colour (her red hair being a perfect example). Wearing bright coloured eyeshadow or eyeliner may seem like a rather risque prospect, but jewel tones – that's greens, blues and purples – are all great ways of making your eyes pop. Don't go mad – a simple swipe along either lash line is all you need for a quick update.
Neon lips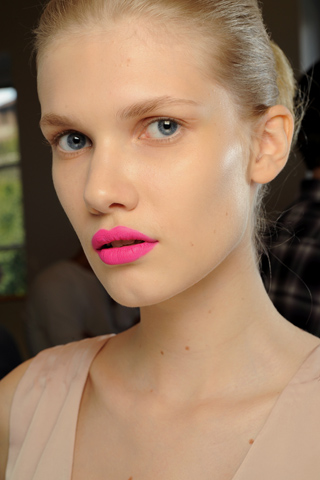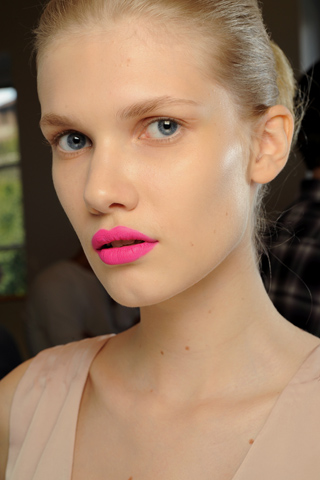 Ever since the models at Prada, Marc Jacobs and Jil Sander paraded down the runway with neon lips, every beauty company has rushed to create crayola coloured lipsticks. Punchy pink and fiery orange are the hottest hues to be seen in – Rachel McAdams rocked the trend in a pale peachy pigment, ideal for a softer approach – but don't be frightened, there's a shade for everyone.
No mascara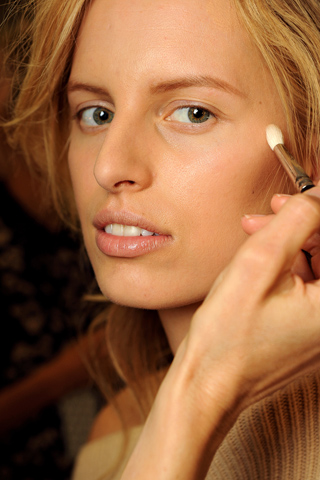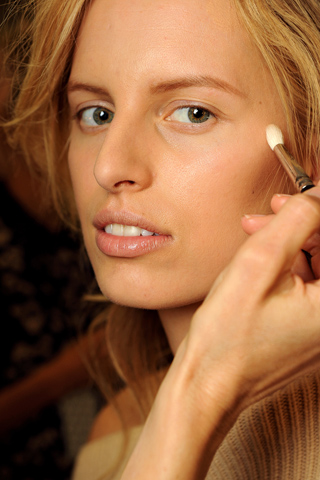 After years of worshipping false eyelashes (and, frankly, getting a bit carried away with the bigger-is-better double lash sets now available), barely-there eyes are a refreshing new trend. The spring catwalks were awash with flawless skin paired with un-mascared eyes, and it's a great match for the bright lips above, too. It might sound terrifying, but with well-bronzed skin (try a good tinted moisturiser), it feels super fresh. Go au naturale on your lashes, you'll be surprised at how liberating it feels.