Lace is the ultimate feminine fabric – from its delicate design to the flash of flesh it shows, it's great for every occasion.
Incidentally, it's also the perfect way to work texture for spring. Whether you choose a luxe lace dress for a glamorous night on the town, a lovely lace top for a dinner with a hot guy or a pair of shorts with a subtle lace trim, it's a sure-fire way of adding chic charm to your summer style.
And what do you know, it's also one of this season's hottest trends. If you haven't already, we reckon it's high time to embrace the lace, and we've scoured the rails of our favourite online stores to find the five fabbest pieces on offer.
See below for our pick of luxe lace lust have's you'll love this spring…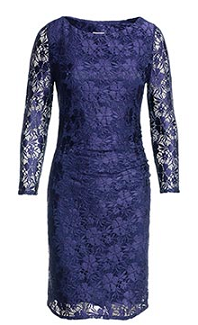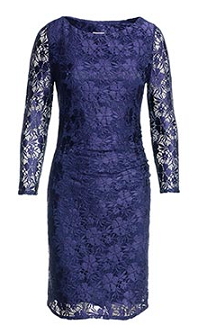 Get full frontal in this bright and beautiful lace shift dress by Reiss. The fitted shape is perfect for the office, whilst the popping royal blue will ensure you look suitably styled up for spring. We can see this being Kate Middelton's next buy…
Reiss Donatella lace shift dress, £149, available at Reiss. BUY NOW!

A crisp white kaftan is a great cover up for the beach, hiding any unsightly bumps whilst keeping you effortlessly cool. Topshop's lace cape is especially chic with its vintage-look lace and delicate draped shape.
Lace cover up cape, £30, available at Topshop. BUY NOW!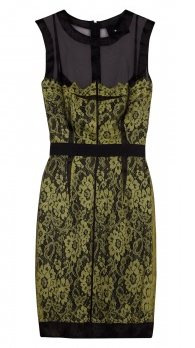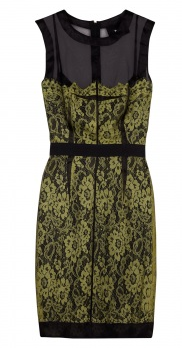 D&G's lime lace dress will work seamlessly through spring to autumn with its vibrant yellow-green lace and black organza overlay – the perfect statement piece that's totally of the moment.
D&G lace lined organza dress, £565, available at my-wardrobe.com. BUY NOW!

The Orient is having a big influence on fashion recently, from bold bird prints to cute kimonos, and boho Queen Nicole Richie has jumped on the Express with her chic Seventies-inspired of kimonos for Winter Kate. This powder blue version with a silk lace trim is the perfect throw-on for effortless elegance.
Winter Kate lace trim jacket, £209, available at my-wardrobe.com. BUY NOW!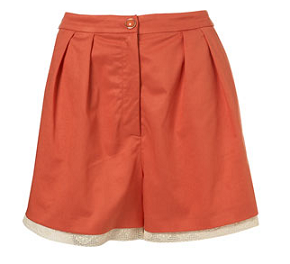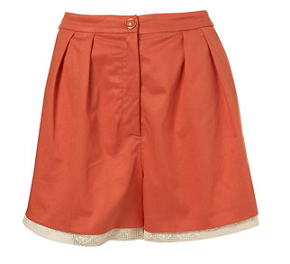 Lace doesn't have to be flashy – a subtle panel here or a cute trim there is enough to work the trend in style. We love Topshop's cool coral shorts with a cream lace trim for a bold colour splash come rain or shine.
Coral lace trim shorts, £38, available at Topshop. BUY NOW!