Sun, cider and sweet sounds? Oh hallelujah! It's that time of year again, and frankly, we couldn't be more excited. But before we dig out the tents and throw on the wellies, we need to have a serious think about what to pack for summer's festivals.
It's a tricky task, it has to be said. Do we risk our favourite sandals? Our new satchel? What about that pretty white dress? Well, we're here to help with our essential guide of what to pack.
Remember, first and foremost, not to forget practicalities. It's fine to run around if your favourite animal costume, so long as it keeps you dry and warm, but hey, festivals are nothing if not great arenas to show your sartorial style.
We've picked our essential pieces to pack for your summer festivals – a survival guide, if you will – to guarantee you'll be the coolest, cosiest girl around…
Shorts
A pair of denim shorts will be your lifeline at any festival. Perfect for dancing and keeping your dignity when you inevitably take a tumble, their combination of cool meets comfort is unrivalled.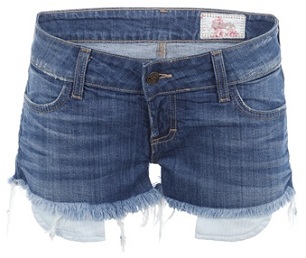 Siwy Madeline denim shorts, £170, available at farfetch.com. BUY NOW!
T-Shirt
Don't underestimate your staple tee – it's the perfect partner to denim shorts, and will double up as a handy layer both for shielding the sun in the afternoon's heat and creating warmth when the evening chill kicks in.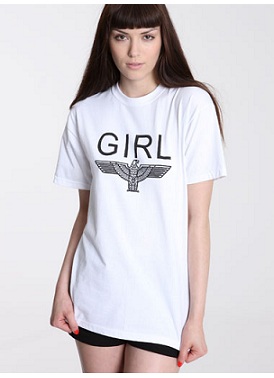 Boy London Eagle Girl tee, £35, available at Urban Outfitters. BUY NOW!
Dress
Ever versatile, a summer dress is an easy throw-on and, weather permitting, is a sure-fire way to inject a feminine edge to your festival style. Opt for something printed and floaty to hide spills and keep you cool.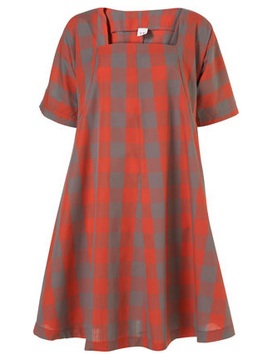 Red check swing dress by TV, £160, available at Topshop. BUY NOW!
Jumper
Not only is our great British weather pretty unpredictable, those evenings can get darn chilly. Keep a cool chunky knit handy to hold off the chill – it'll work with denim cut-offs for laidback cool and look cute over day dresses, too.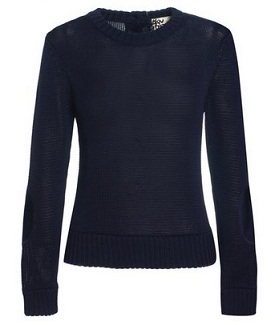 Boutique by Jaeger shrunken jumper, £115 £55, available at Jaeger. BUY NOW!
Jacket
Make no bones about it, soggy and damp and two things you don't want to be when you've only grass and a tent for comfort. Pack a lightweight waterproof jacket that you can throw on quickly when the heavens open – a hood's a bonus.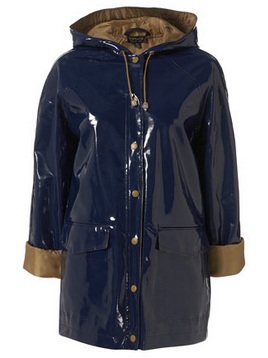 Blue shiny hooded plastic mac, £45, available at Topshop. BUY NOW!
Leggings
Ok, so they may not be the chicest item, but come night time you'll be glad you packed those just-in-case leggings. They're ideal to throw on under shorts and dresses with wellies when it rains.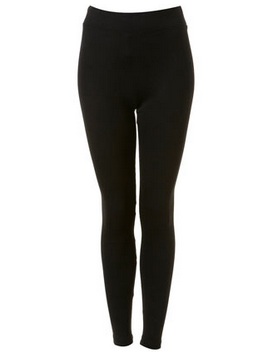 Black heavy weight leggings, £18, available at Topshop. BUY NOW!
Wellies
Whether you decide to wear your favourite sandals and flats during the day or not, you'd be foolish to forget your wellies. Keep your Hunters handy for the inevitable down poor and puddles.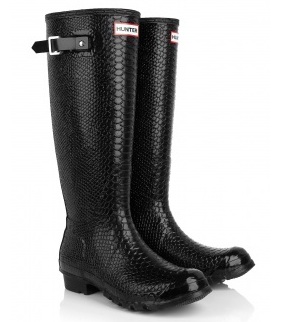 Hunter Carnaby Boa Snake boot, £150, available at my-wardrobe.com. BUY NOW!
Hat
Not only is a hat a hot style statement, it'll be particularly useful in protecting your head when the sun shines.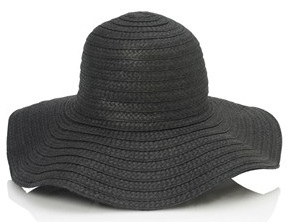 Spiceblush floppy hat, £32, available at French Connection. BUY NOW!
Sunglasses
A pair of sunglasses will shield your eyes from the sun, sure, but they'll also hide any signs of no sleep the next morning. Stylish, prractical and sneaky!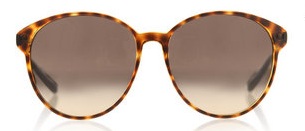 Marc by Marc Jacobs cats eye sunglasses, £100, available at Matches. BUY NOW!
Bag
Your bag should be big enough to carry your daily essentials, but small enough to enable you to dance hands-free. A scaled-down cross-body bag should solve your dilemmas and ensure you're suitably stylish in the process.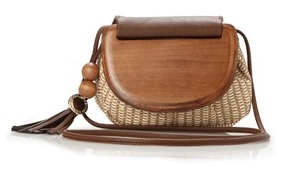 Raffia cross body bag, £47, available at French Connection. BUY NOW!
Accessories
Don't forget to pack an armful of your favourite accessories – a statement necklace, cute headband or stacks of bracelets can completely transform yesterday's shorts into something altogether more striking.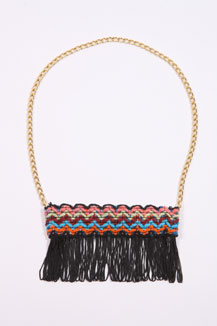 Renewal fringed necklace, £14, available at Urban Outfitters. BUY NOW!
Socks
We're not reminding you to pack your undies, but a pair of chunky socks will pad out your wellies and keep your toes warm at night. Opt for muted colours and knee-high styles that you can roll up or down to suit your style.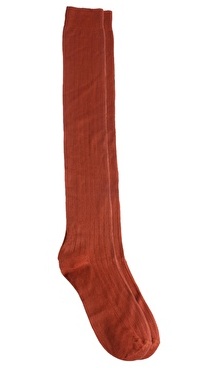 Slinky over the knee socks, £15, available at ASOS. BUY NOW!