It's mid-July and many of you, if you haven't already, will be jetting off on holiday soon. Sun, sea, sand, sangria… it's all good. But there's one thing that strikes fear into the heart of many a female and that is what to wear to the beach.
We, for one, are always more preoccupied with what swimwear we'll be taking than making sure we have the right currency – priorities, and all.
This usually boils down to the fact that beaches are so far out of our comfort zone. Most of us trudge round all day in various folds of fabric, so when we hit the beach, we suddenly feel a little defenceless.
And it's also the reason so many of us make ill-judged style choices. Cheesy cowboy hats, bikinis two sizes too small, heels on the sand and, um, burkinis (yes Nigella Lawson, we mean you) are all culprits.
Thankfully help is at hand, because we've compiled three of the best beach looks that will ensure you hit the sand in style, and handily, each of the looks comes complete with its own celebrity style icon.
Fair enough, most of us will never look like Gisele on the beach, but at least we can be inspired from her fashion sense.
The Fifties Pin-up
Style icon: Katy Perry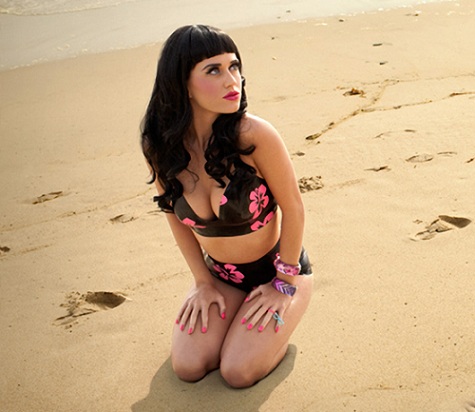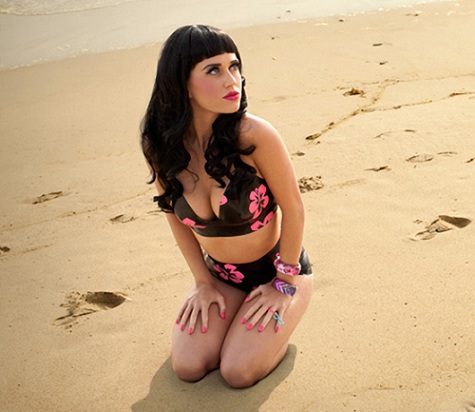 The key to this look is all about embracing femininity, something Ms. Perry knows a lot about. She is never afraid to embrace her curves and play up to that kitsch retro look she works so well. Stick to structured swimsuits and bikinis with high-waisted bottoms, and throw on a cute playsuit for a fun and flirty look en route to the beach.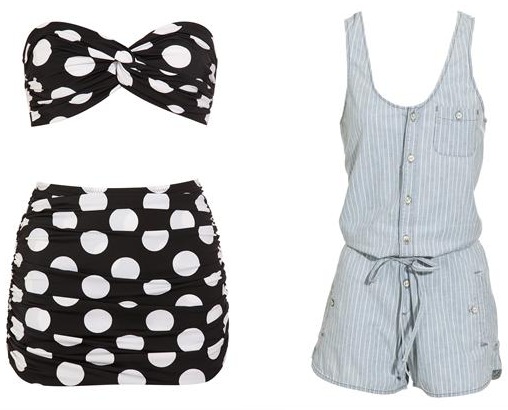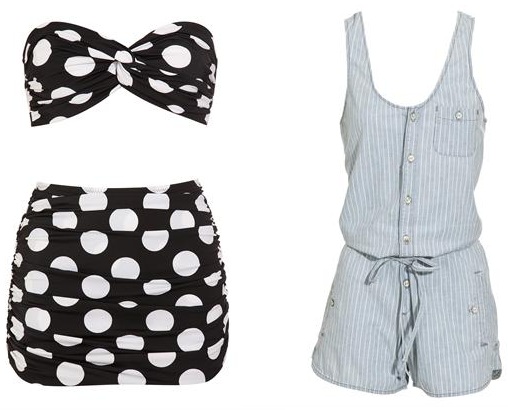 Norma Kamali Polka Dot Bikini, £290, available at Browns.
Club Monaco Playsuit, £120, available at Browns.
Team with Marylin Monroe red lippie and loose wavy hair. Bellissima!
Beach Goddess
Style icon: Gisele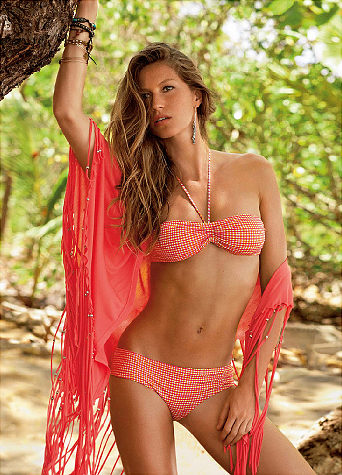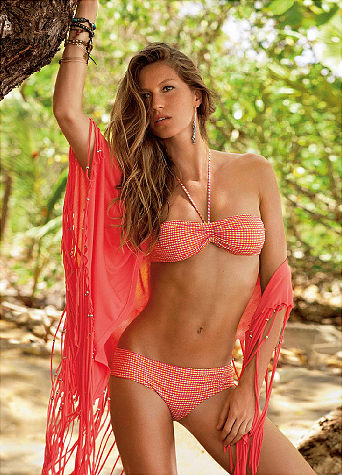 This look is all about bronzed skin, sun-kissed hair and super sexy beachwear. Of course, nobody does this look better than Gisele. The Victoria's Secret model only ever wears bikinis and usually favours plain black, coral, metallic golds, bronzes or attention-grabbing animal print. Sarongs are the cover-up of choice here – preferably one which complements your bikini. Alternatively, opt for a long, flowing maxi dress which will take you from beach to bar in no time.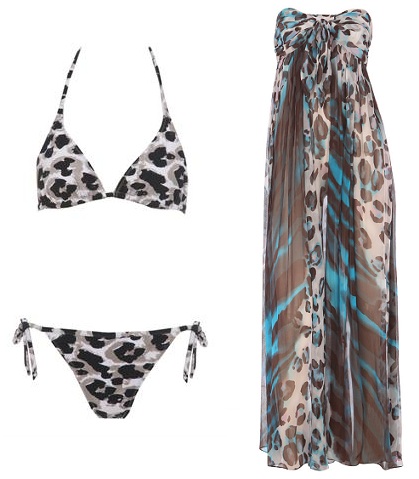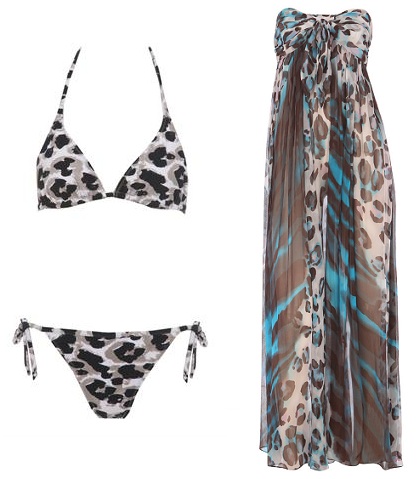 Norma Kamali Bikini, £200, available at Browns.
Diane Von Furstenberg Maxi Dress, £474 £237, available at Matches.
Finish the look with a scattering of gold jewellery and you are ready to hit the sand.
Sports Luxe
Style icon: Jennifer Aniston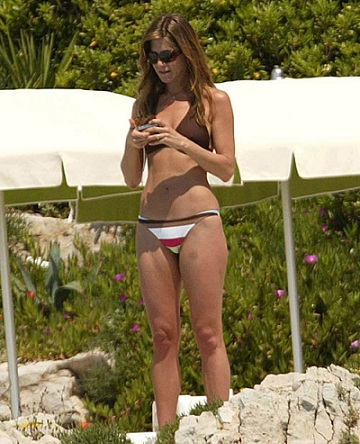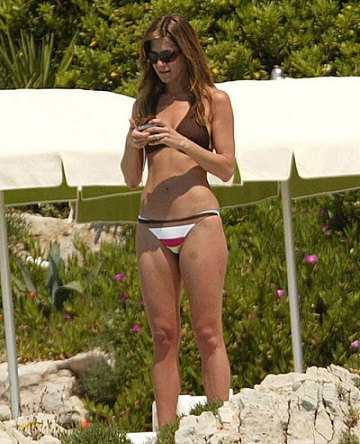 This look is ideal for the active beach goer. If, like Jennifer Aniston, you prefer water sports and long walks on the sand to topping up your tan, complementing your beachwear to your nail polish will be the last thing on your mind. Your look is all about practicality so stick to simple bikinis or cut out swimsuits. Distressed denim shorts work great with this look and create that cool, easy-breezy vibe.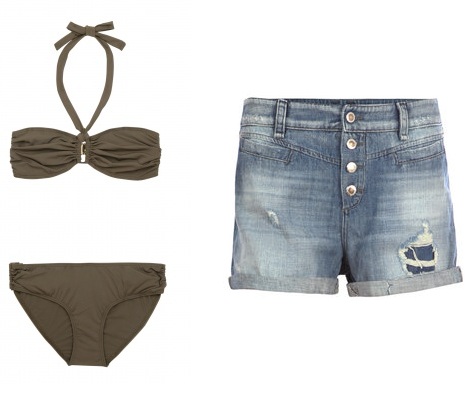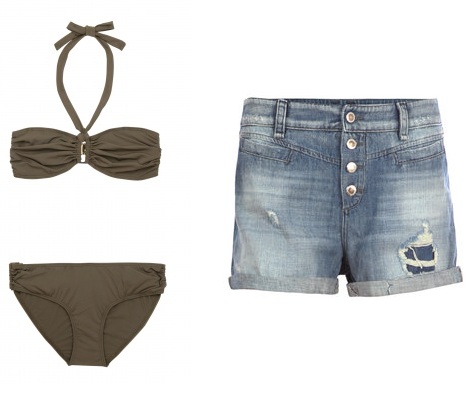 Zimmerman Olive Bikini, £118 £59, available at my-wardrobe.com.
Sportmax Code Denim Shorts, £108 £75, available at Matches.
Tie your hair in a high pony (very Zac Posen), put on your favourite shades and you will be good to go.
Happy holidaying!