Last Updated on 19th October 2013
Almost rhyming with latest Beckham tot and in its own right still a baby, allow us to introduce Carter: the newest member of the heritage English brand, Mulberry. The latest staple-to-be AW11 offering plays up to the typical Mulberry character: functional and aesthetically pleasing with an edge.
The Carter bag promises thrice the style potential, appearing in 'Mini', 'Camera Bag' and 'Double Handle' form and has quite possibly won us over – albeit three times. That's not to say we won't be optioning on our favourite, but first let's dissect its design credentials and see what sets the Carter apart from Emma Hill's previously celebrated creations.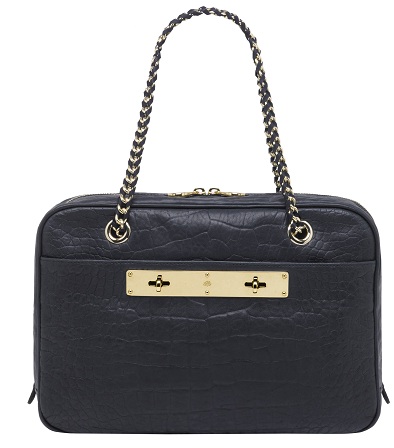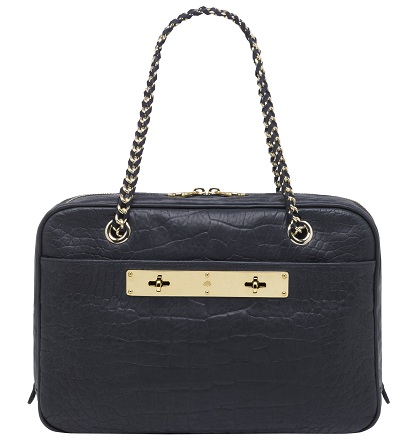 Starting with the Carter Double Handle bag; the largest of the trio and a refreshing alternative to the repeated satchel style Mulberry is so famed for, it features the brand new double lock front plaque and twisted leather and chain double handle. Presented in multipurpose Birds Nest (a stone shade), Midnight and Black, were coveting the Midnight Croc Nappa version, and were not the only ones. A-listers Emma Watson and Kirsten Dunst were a sweet vision, spotted occupying their forearms with the Carter Double Handle. Staying true to our fight for luxury bags you can fit your life into, were saying yes to the Double Handle Carter which provides ample storage inches – well worth its ample £995 price tag.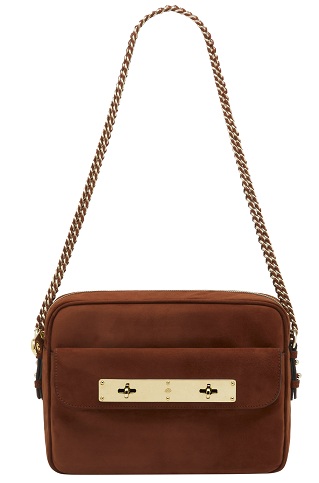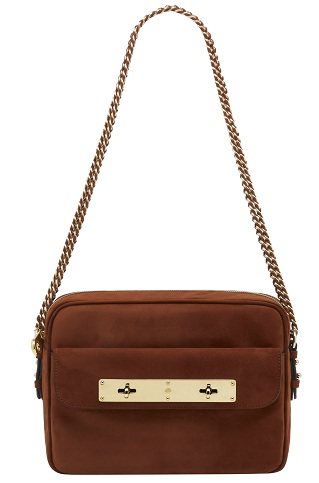 Next in line sits the Carter Camera Bag. A downsized version with the same design features and colour variations, except an added extra which is actually the one we're coveting: the Fox Brown Suede version. The Camera Bag is a fuss-free bag hoarder's ideal companion – fitting in the essentials, but not as space consuming as the Carter Double Handle. We like how it meets the middle ground perfectly and the adjustable twisted leather and chain strap allows you to wear it cross-body, or slung over the shoulder. Worth parting with the cash, I hear you ask? Well, if you're a trend gorger then yes. As Mulberry's famed ambassador, Alexa Chung has prescribed with her downsized, cross-body bag exhibitions at Fashion Week. But if you're after space value – for only the £100 less your paying – you'll find comfort investing in the Carter Double Handle version.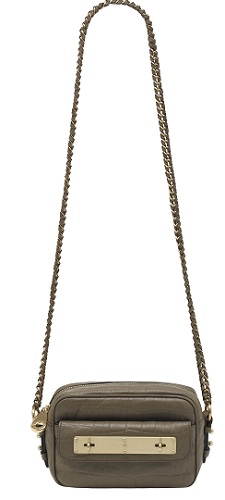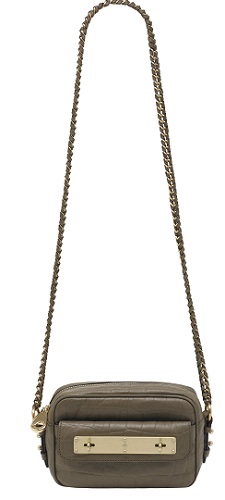 And finally it's the Mini-Me of the Carter bag trilogy: the Mini Carter Camera Bag. Dinkier by proportions, not so much by price tag, the Mini Carter in Fox Brown Suede came out of its shell, hanging modishly from Lily Donaldson's festival-apparelled shoulder at Glastonbury 2011. If you're a super-light carrier then the Mini Carter will nicely see to your undemanding space needs, but sitting on the steep £650 mark for a bag of its size, we see its larger counterparts triumphing.
Versatility verdict: the Carter bag takes an invigorating detour from Mulberry's staple satchel model, but if we invested in one, it would have to be the Carter Double Handle bag. Unsure whether Mulberry looked to rapper Lil Wayne (aka Dwayne Michael Carter) for handbag name inspiration, so long as the bags look this good, we're frankly not bothered.