News of Christian Louboutin's legal defeat against YSL has spread like wildfire. The French shoe designer's red-soled reign was quashed, as Judge Marrero refused to afford his world-renowned red-soled shoes trademark protection. A victory for rival fashion house, YSL – their red-soled shoes from the Resort 2012 collection were the culprits in question – but is it a well deserved one?
It's a difficult one to side on; Louboutin's have been the linchpin of shoe wardrobe enthusiasts and serious style mavens around the globe since their lacquered red-sole inception nineteen years ago. The red-sole has been Louboutin's distinctive selling point – something he has monopolised on, but YSL is a mammoth fashion house with equal right to consult any colour palette for their collections, without fear of legal action.
Considering Louboutin's have a cult celebrity following and nearly every outfit we see on the red carpet today is accompanied by a pair, maybe trademark protection shouldn't be the biggest of worries for the shoe maestro. His shoes will sell, regardless of sole sharing – and when you have a temporary shoe sole fix in the form of 16-year-old Irish entrepreneur Tara Haughton's ingenious shoe stickers; how many battles are you really going to fight, Mr Louboutin?
Louboutin's are expensive. Accepted. But imagine your charitable credentials and the state of your bank balance if you mustered the courage to buy the most expensive flip flops ever made. At $18,000 (£11,000) – equivalent of the equally extortionate rent paid by The Camerons for a luxury villa retreat in Tuscany for their recent holiday – the David Palmer hand painted sandals from Chipkos guarantee to save 100,000sq feet of endangered rainforest land.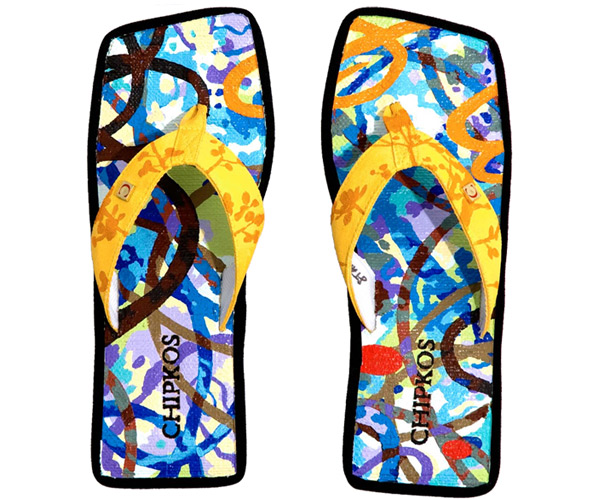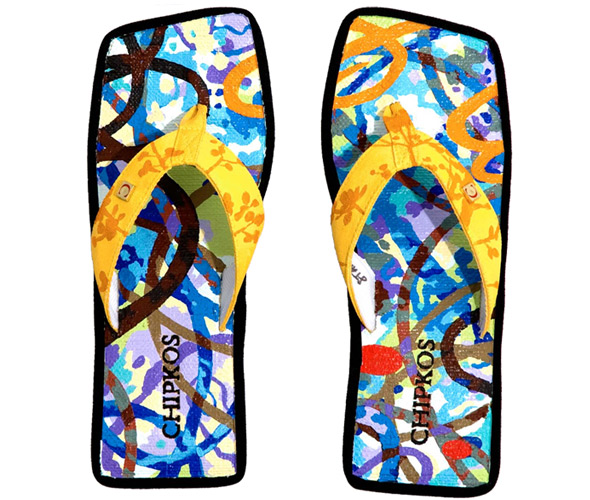 Now, as a charitable species, we're naturally supposed to jump at the opportunity of giving, but seriously, $18,000? Wouldn't it be more beneficial to support a charity such as Rainforest Concern or The Amazon Charitable Trust over a longer period of time? Although, $18,000 is a difficult lump sum of charity for the average mortal to meet, (unless you're a descendant of Bob Geldof or fundraising), raising charitable expectations using unsightly footwear of limited use isn't appealing. I'm unconvinced.*
 *looks down at Toms on feet and breaks smile of relief*.