As New York kicked off the month-long fashion processions last week, so London Fashion Week falls this Friday. We should be prepared, given that it only happens twice a year, but somehow it always manages to spring round the corner quicker than summer can stick around.
And so, I find myself in the same situation every season. What the hell do I wear? What bag do I take to carry all my stuff? What shoes will I wear to combat the cobbles (and which flats should I take as precaution?)? While I've yet to answer any of those questions, there are a few things I know I'll need: my can't-survive-without-them essentials.
From moisturiser to mints, these are things that litter my bag, without fail, every fashion week; the things that help me function; the things that help me breathe a little easier: my survival kit. So yes, while I do risk tripping over the dirt track due to some poorly-conceived heels, at least I'll have hydrated skin.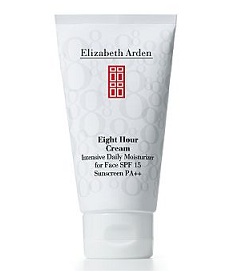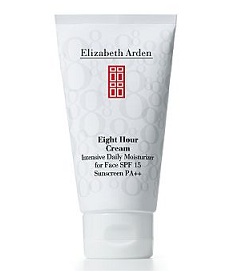 When I get stressed, so does my skin. I always keep a hand-sized tube of moisturiser in my bag to banish any dry spots inbetween shows – plus, it's great for faking a dewy complexion pre-party (just press the palms of your hands gently onto your face as a final touch).
Elizabeth Arden Eight Hour Cream intensive daily moisturiser, £28 £25.20, available at Debenhams.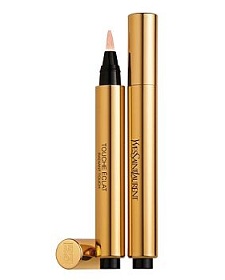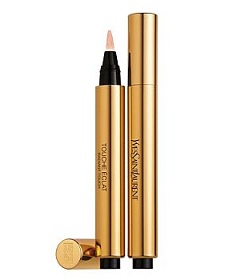 From pre-party to post, I never leave the house without YSL's Touche Eclat – it hides all signs of the night before's bash (because though I might be feeling the effects of two hours sleep and too much champagne, nobody else need know!).
Yves Saint Laurent Touche Eclat, £24.50 £22.05, available at Debenhams.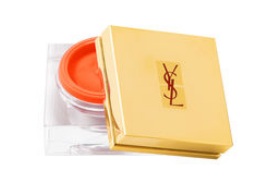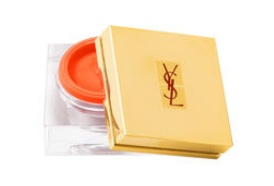 When my skin's looking lack-luster and lifeless after a long day of shows, I swear by Yves Saint Laurent's Creme de Blush in Bright Coral to instantly perk up my complexion. It works great on lips, too, with a little concealer for a muted Sixties look.

Yves Saint Laurent Creme de Blush, $38 (£24), available at YSL Beauty.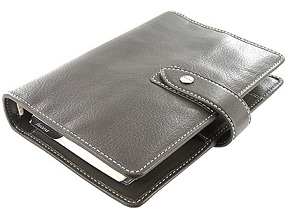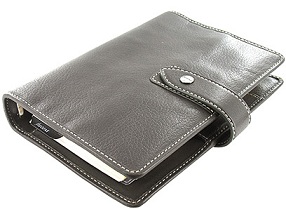 I'm never without my Filofax and a good pen – it's essential for keeping me organised, on time, and for scribbling down show notes. I love the vintage-look buffalo leather of the Malden personal organiser; simple yet stylish.
Filofax Malden personal organiser, £72, available at Filofax.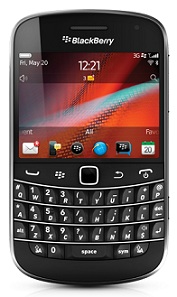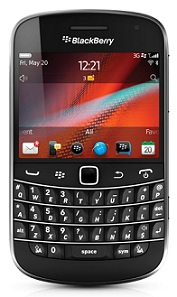 Is it sad that a mobile phone's become my best friend? I can't function without my BlackBerry – it's essential for checking emails on the go and tracking down my team around the tents.
BlackBerry Bold 9900, available at BlackBerry.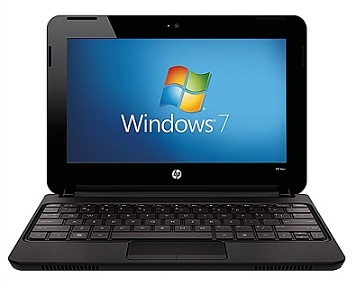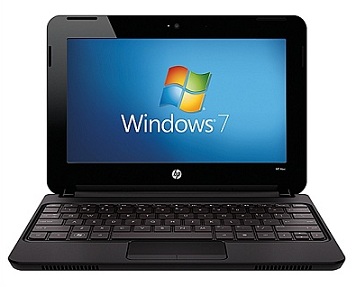 When I'm not at a show or out on appointments, you'll find me glued to my mini netbook – a (literal) lifesaver that allows me to keep working as I run.
HP Mini netbook, £199, available at John Lewis.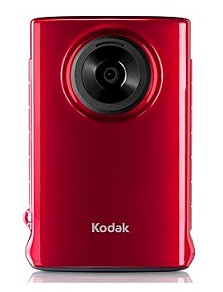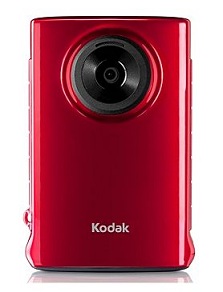 A pocket cam is great for capturing quick shots on the go, as well as recording backstage interviews with designers after a show.
Kodak mini pocket camcorder, £50 £27, available at Debenhams.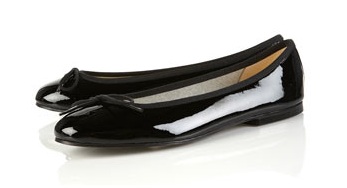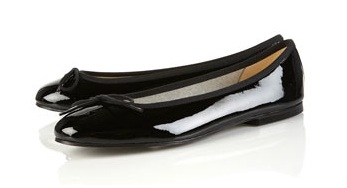 A pair of flats is essential for running in between shows, especially after a morning spent in sky-high heels. I always keep a pair of French Sole's classic black ballet pumps in my bag for those just-in-case moments.
Black patent leather pumps by Jane Winkworth for French Sole, £105, available at Topshop.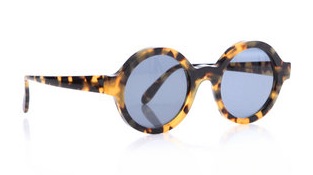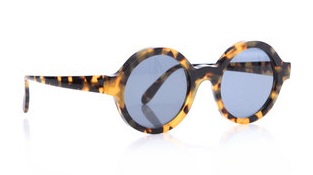 Acting as an assistant to my concealer, a pair of statement sunglasses not only hide tired eyes, they also add oomph to any outfit I've just thrown together and make the phrase 'dahling' seem suddenly more acceptable.
Illesteva Friday matt oval sunglasses, £185, available at Matches.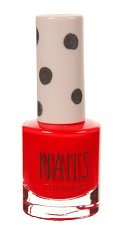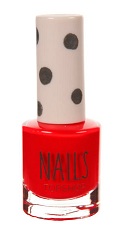 Nothing says slap-dash more than badly-chipped nails and, being the perfectionist I am, it's enough to send me into meltdown. I keep a bottle of my favourite tomato-red nailpolish handy at all times for on-the-go touch-ups.
Nails in War Paint, £5, available at Topshop.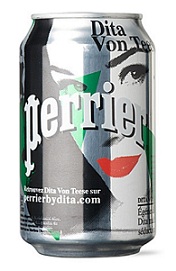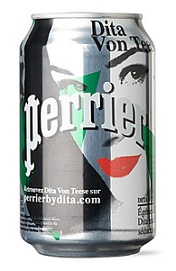 I always have a bottle of water handy to keep me hydrated (running around London can do something to your respiratory system). How cute are these Dita Von Teese for Perrier cans? I'm strangely drawn to stylish drink designs.
Dita Von Teese for Perrier water can, £1.50, available at Selfridges.