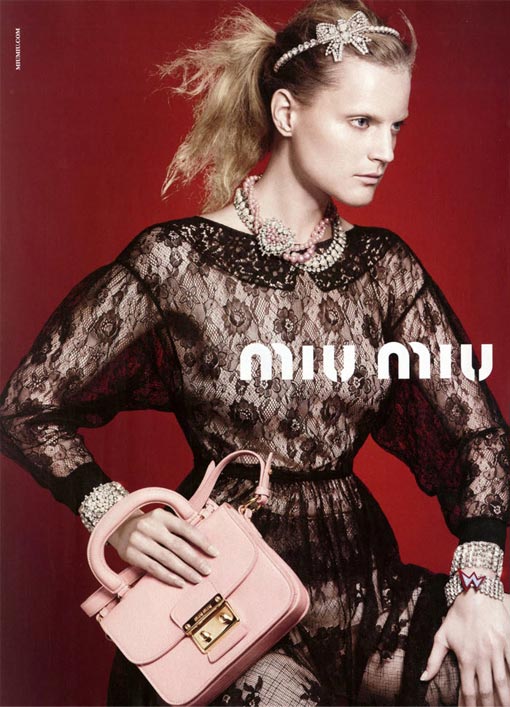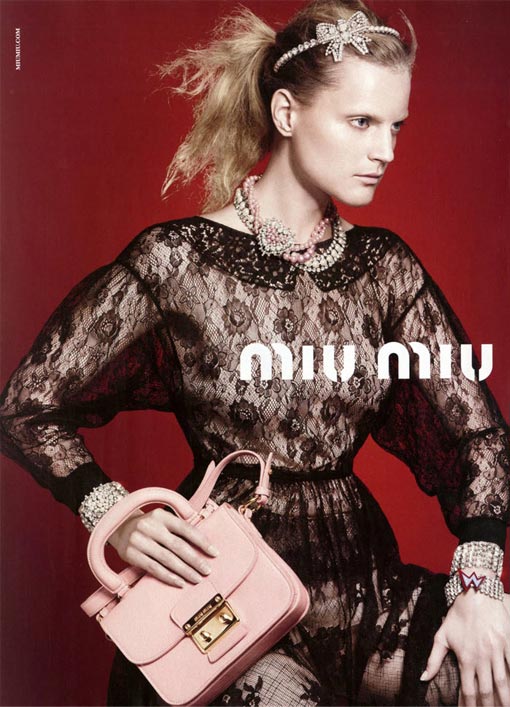 Miu Miu famously cast adorable 14-year-old True Grit actress Hailee Steinfeld in its ad campaigns last season, but it seem to have replaced her almost as quickly as it hired her. 
It's uncertain whether Hailee and Miu Miu's relationship is over for good, we just know that the new campaigns have a different – and very much older – face in them.
Miu Miu have instead gone with someone who has been modeling for longer than Hailee has lived. 34-year-old Guinevere van Seenus appeared on the cover of W magazine in 1996 and has been in the industry ever since.
Guinevere looks lovely in lace for the Resort 2012 campaign, which was photographed by David Sims, but we can't help but want Hailee back as well. We like to have our cake and eat it too!
Maybe Miu Miu decided to go with an older model because Hailee received some criticism last season – some critics claimed that Hailee was too young to sell clothes to women in their twenties and thirties (the target Miu Miu customer).
What do you think of Miu Miu's new recruit? Do you think Miuccia Prada made the right choice?