Last Updated on 10th November 2011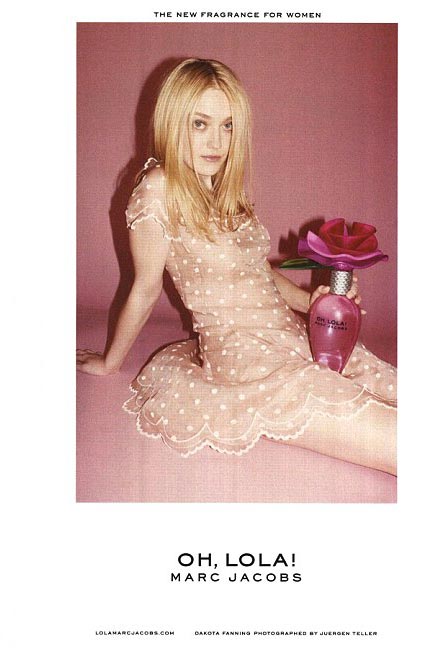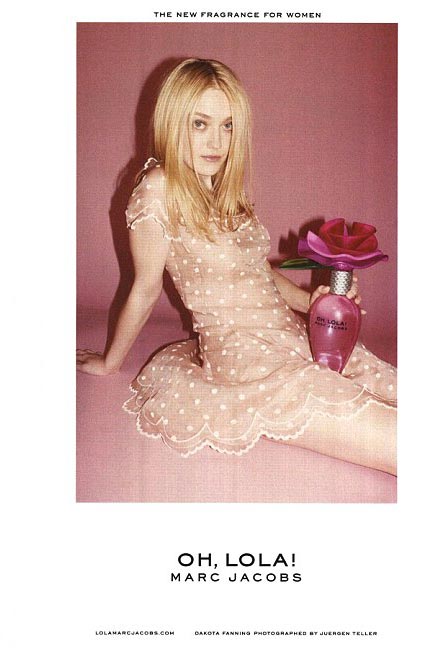 17-year-old actress Dakota Fanning recently posed for the ad campaign for Marc Jacobs'  'Oh, Lola!' scent, but it has now been banned by the ASA (Advertising Standards Authority) for apparently 'sexualising a child'. 
"We noted that the model was holding up the perfume bottle which rested in her lap between her legs and we considered that its position was sexually provocative," the ASA said.
"We understood the model was 17 years old but we considered she looked under the age of 16. We considered that the length of her dress, her leg and position of the perfume bottle drew attention to her sexuality.  Because of that, along with her appearance, we considered the ad could be seen to sexualise a child. We therefore concluded that the ad was irresponsible and was likely to cause serious offence."
While we cant imagine Marc and his team intended to exploit Dakota Fanning, it was reportedly his intention to cast her in the advertising campaign as she reminded him of "a contemporary Lolita, seductive yet sweet," after he watched her in the film The Runaways.
Lolita was a character featured in the controversial Vladimir Nabokov book about a middle-aged man's sexual obsession with a 12-year-old girl, so on that basis, we can understand where the ASA are coming from, but we don't think for a second that Marc would purposely exploit his underage models… do you?
Let us know your opinions… does the ad oversexualise Dakota or are audience/advertising standards becoming over sensitive?