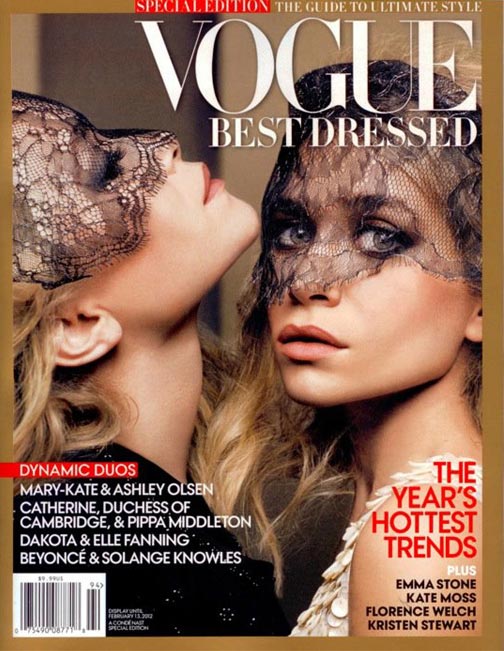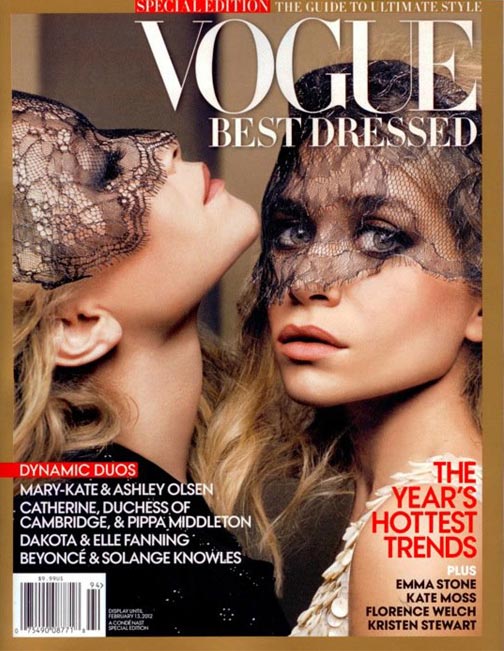 We love how Vogue's 'Best Dressed' list is less list and more shiny, super-glossy special edition magazine. And who better to front it than Mary-Kate and Ashley Olsen, the girls who actually topped the list this year! 
"They get it right a lot of the time and then sometimes they don't get it right," Vogue 's Fashion News Director Mark Holgate told Reuters. "That's actually great because it shows that it's their hands reaching into their wardrobes. They don't have someone telling them, 'This is cool, this is hot, this is what you should be wearing.' It comes from within them. It's instinctual… They are legitimate fashion forces."
We are loving Craig McDean's fine photography, this has to be one of our favourite Olsen twin shoots we've seen in years.
Dynamic duos is the very prominent theme of the special issue, with everyone's favourite fashionable double acts featured. There's everyone from pop royalty Beyonce and Solange Knowles to British royalty Kate Middleton and sister Pippa, amongst others, including the ever stylish rising talented siblings Elle and Dakota Fanning who came a very respectable second.
You can check out the full Best Dressed list in the magazine when it goes on sale in the US on Tuesday.
[nggallery id=126]