Last Updated on 24th November 2011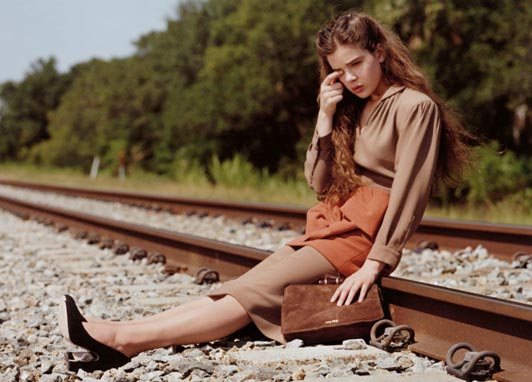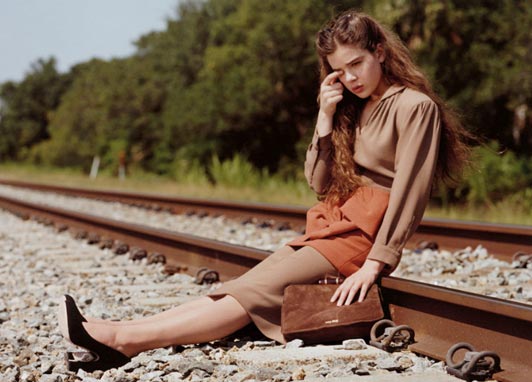 Although we remained relatively impartial, we could see where the Advertising Standards Authority was coming from when it deemed Dakota Fanning's Marc Jacobs Oh, Lola! perfume advert too racy and over-sexualised and therefore had it banned. However, we seem to be struggling to see why little Hailee Steinfeld's recent ad for Miu Miu has been met with the same fate. 
The advert features the 14-year-old True Grit actress sitting on some rail tracks in her Miu Miu get-up, sporting a rather troubled (or at the very least, quite pensive) look on her face. This alone is what triggered the ASA to react and ban the advert…
According to the ASA, the advert is "irresponsible" as it depicts a child in an "unsafe" position. While we do agree that a rail track is no place for a child – or anyone – to comfortably sit, we don't think the advert encourages children to do the same… does it? If we all thought like this, there would be little to no room for creativity anymore, would there not?
Miu Miu's parent company Prada noted that Hailee "could have easily moved from where she was sitting because she was not restrained in any way"…  we think what Prada is trying to say, is if Hailee had been tied to the train tracks with duct tape around her mouth, it would be an entirely different story, but as she is just posing pretty in some very beautiful clothes, there's no harm done.
Or is there? Who are you siding with?