The purists will know that spring summer 2012 offered up white as the delectable new black. Usually a major no-no, for fear of staining your blanc wares with the remains of your brightly coloured lunch; white came in interesting guises for the new season.
Celine opted for a structural angel in white – retaining all the innocence of this heavenly hue, but with a sharper edge in the form of razor-edged collars on button-up shirts, knife pleat knee length skirts, sculptural jackets and the sure-fire accessory of the season: a chunky white belt.
Louis Vuitton opted for a frothier version of white, with organza-sealed broderie anglaise dresses, giant white buttons and adorable lace collars. Don't be fooled by the prettiness though, as an injection of drama came in the form of heavy black eyelashes and princess tiaras that helped curb the angelic vibe of the collection.
Even though white may prove a difficult trend to pull off, sport this season's sister of pastels with bravado, and opt for white pieces with an offhand air about them. Play with texture and layering; opt for a sculptural jacket with interesting lapel detail or, a perforated shift dress for girlish charm with a twist.
Whatever trend you champion this season, ensure a whitewash is on the cards with our top picks to invest in right away.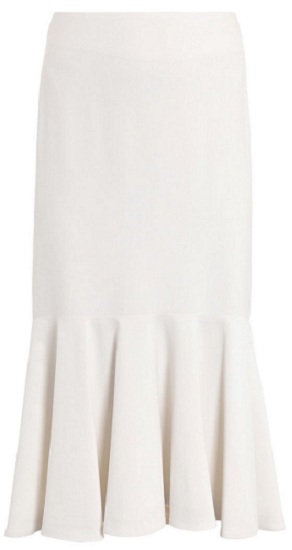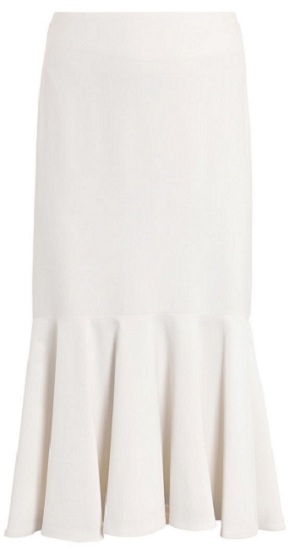 Alexander McQueen Leaf Crepe Skirt, £495 available at Matches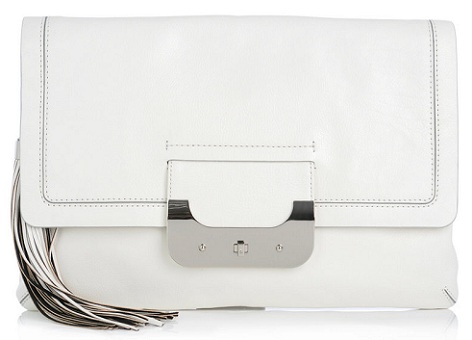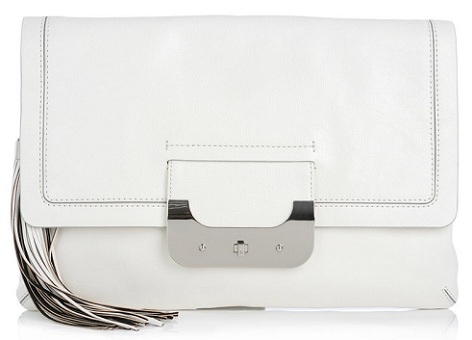 Diane Von Furstenberg Harper Clutch, £355, available at Matches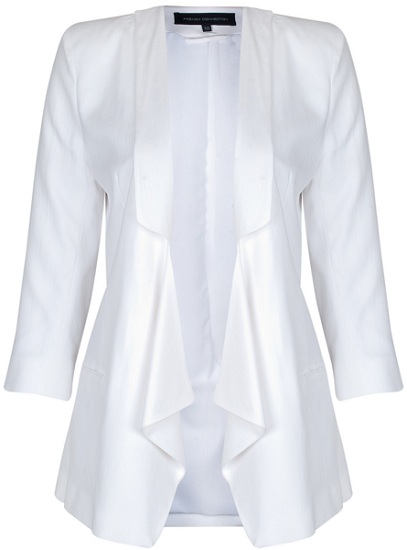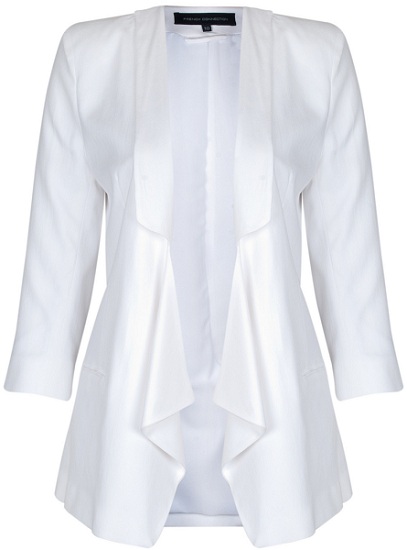 Connie Crepe Jacket, £155, available at French Connection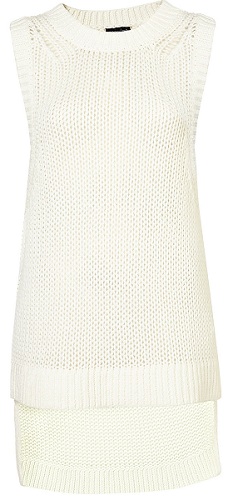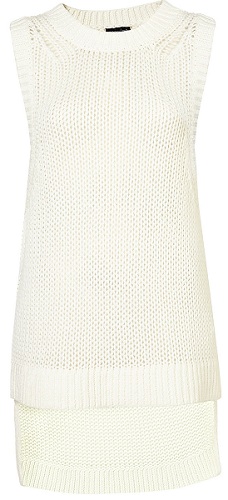 Knitted Stem Hem Vest, £32, available at Topshop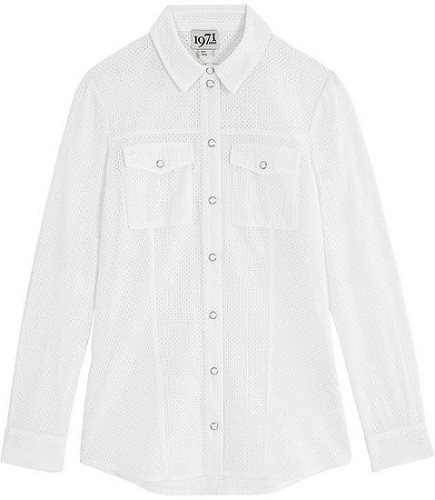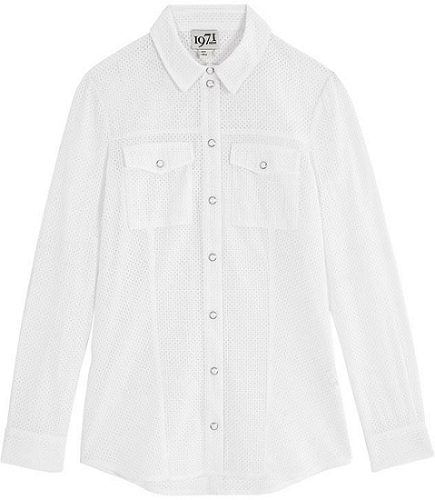 Valentine Embroidery Anglais Shirt, £120, available at Reiss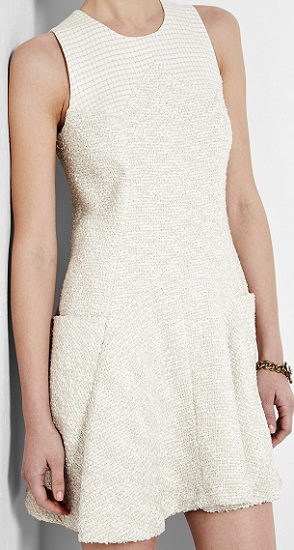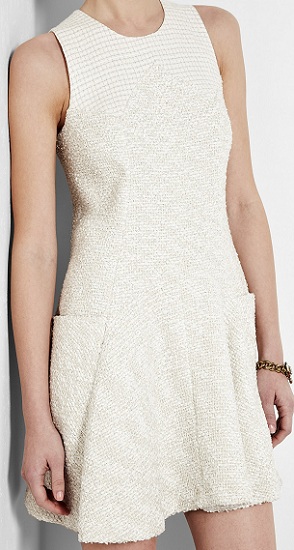 Theyskens' Theory Racer Back Metallic Braid Dress, £550, available at My Wardrobe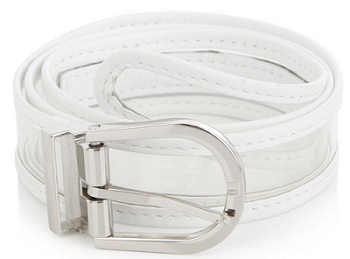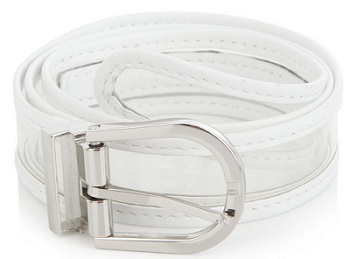 Raoul Perspex Belt, £68, available at Matches