Last Updated on 19th October 2013
With the touch of weekend sunshine we've just experienced, we're a little excited about the summer accessories we want to pull out of our fashion closet. This week, we're hailing the accessory du jour: printed scarves.
Worn as a traditional headpiece on the Hermès catwalk, and in a multitude of ways at D&G: intertwined around wedge heels, knotted cleverly into form fitting dresses; scarf prints even made a splashing appearance across most, if not all of the spring/summer 2012 collection.
A fresh take on accessorising, the printed scarf eliminates the need for a statement necklace and often works wonders to illuminate your look on sunless days – we've been having quite a few of those recently! An instant outfit transformer, we've selected our top three, trend saluting picks.
First up, the Givenchy Bird of Paradise printed scarf sets the bar high, thanks to its enticing symmetrical print, a concoction of lush bold colours and, of course, the 100% silk satisfaction status. Draped around the neck, or worn as a headband, this one's a sure fire get-it-or-regret statement piece.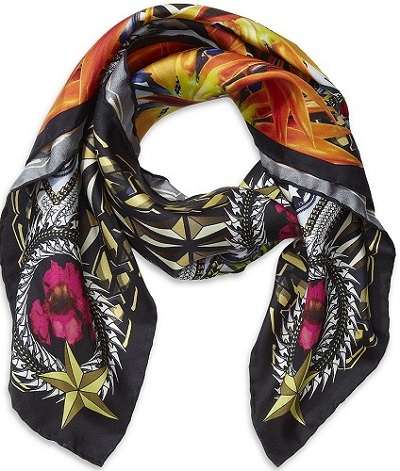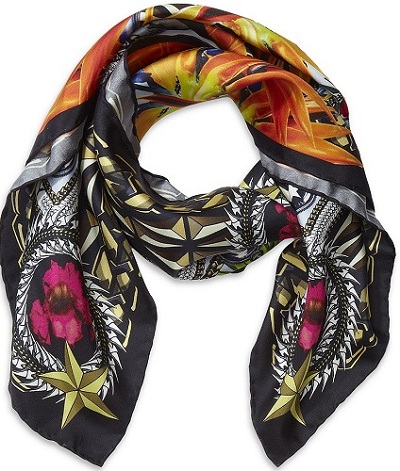 Givenchy Bird of Paradise Printed Silk Scarf, £169
Next in line is the sumptuous sorbet hued Jonathan Saunders paisley print scarf. Grab a slice of Saunders' coveted pop pastel spring/summer 2012 collection in a sheer, frothy violet and lemon hue, boasting spring's favourite print: paisley. We're sold.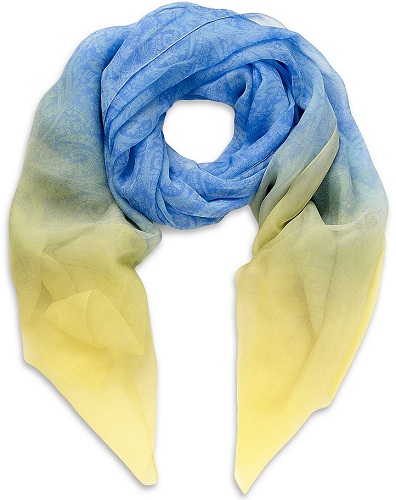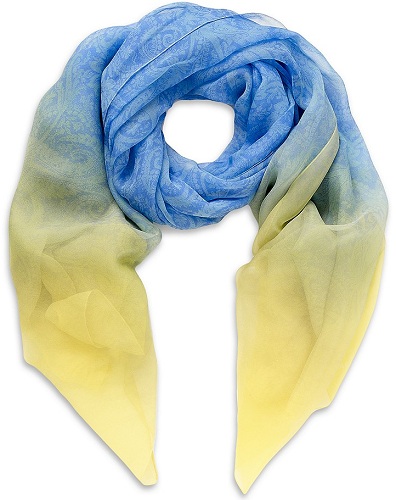 Jonathan Saunders Paisley Print Silk Scarf, £289
We can't fault Kenzo's signature flower print scarf. The perfect addition to your summer wardrobe and an instant style amplifier, the pretty flower print forms a skull and crossbones outline; the perfect nod to this season's cute girl with a razor sharp edge (think Meadham Kirchoff and Louis Vuitton). A definite no-brainer investment.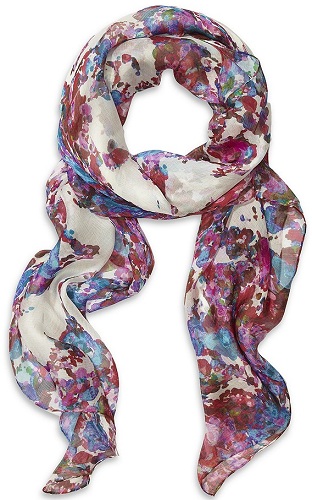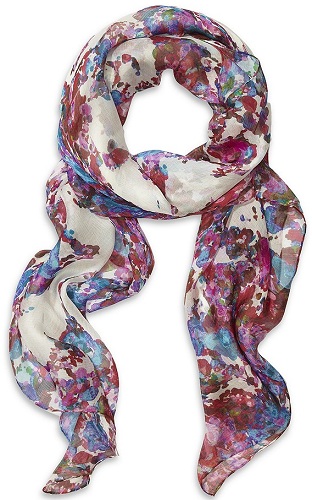 Kenzo White Flower Printed Silk Scarf, £295
All scarves available at Harrods.