Bill Gaytten stayed true to his friend John Galliano for his eponymous collection, proving just how in tune to each other the pair really were. Well, still are. Maybe he is the best person to replace him at Dior after all! The collection was filled with wild, sexy, edgy pieces, all about creating that all-important wow-factor and leaving a lasting impression, with a MFL-approved stamp of Britishness thrown in there for good measure.
Christophe Lemaire went for a more relaxed theme for Hermès this season, with 'wild, wild, west' inspired pieces – ponchos and fedora hats, included – and going for slightly less feminine silhouettes than are usually expected from the brand.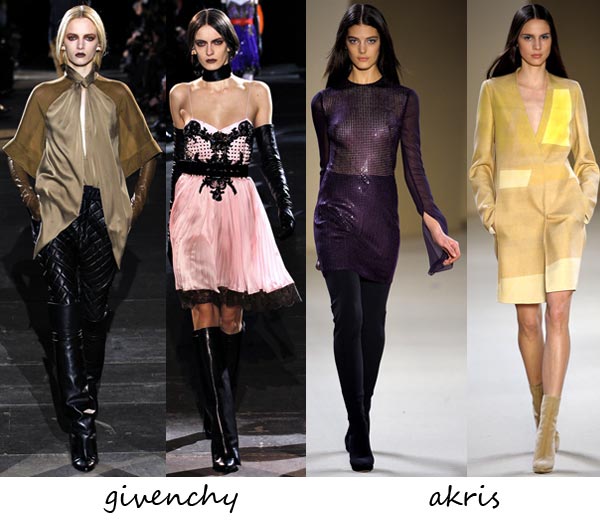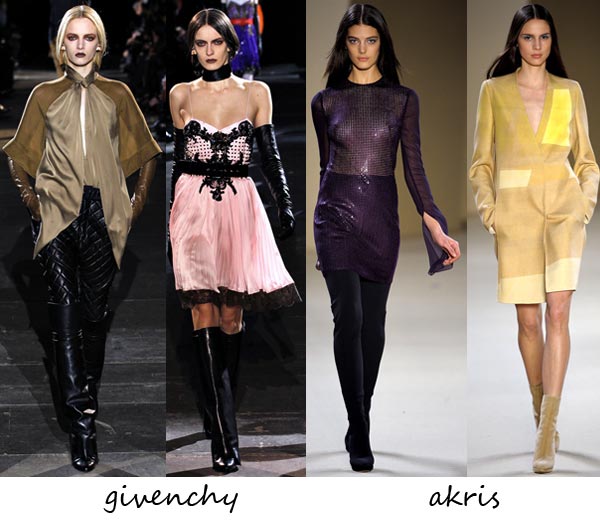 Riccardo Tisci slightly played on the underwear as outerwear theme towards the end of the Givenchy show, while the rest was comprised of punk-inspired designs with studs and armpit-length leather gloves and knee-high leather boots in abundance.
Albert Kriemler's vision for Akris was simple, elegant, demure… the list goes on and on. We love seeing how such an understated collection managed to hold its own amongst the vivid and even outlandish collections of Paris Fashion Week, proving that simplicity never goes out of style.
Don't think this is the last of it – we still have the likes of Kanye West, Stella McCartney and Chanel on the list of shows to look forward to. Paris Fashion Week is far from over!