Fashion trends can range from the totally agreeable to the truly absurd every season. For example, spring/summer '12 introduced us to pyjama trousers, and suddenly bed gear was perfectly suitable office attire.
However, there will always be a few trends that niggle at your style conscience, you know that sceptical voice in every fashion girl's head that says 'yes', 'no' and 'buy', telling you this is sartorial suicide.
But here at My Fashion Life, we take an open view to fashion oddities and ride with the catwalk wave to see whether a particular trend will take on Tsunami proportions, or only become a paddling pool sized sensation.
So, to pay homage to eyebrow raising trends, we've rounded up the best of questionable catwalk offerings that only just made it into our good books. After all, what's fashion without a little experimentation?
Bralets
Undeserving of being labelled a top, and not quite what we have in mind when seeking comfortable underwear, the bralet has become this season's unexpected hero, as S/S'12 obsessed with on-display midriffs. Well, we guess the bralet has motivated us to work for rock hard abs…
Scarf Print Bralet Zip Top, £18, Topshop
Print-on-print
A little WOAH, but oh-so-desirable! The less is more and strong eyes-soft lips rule doesn't quite apply to this season's prints. Clash on!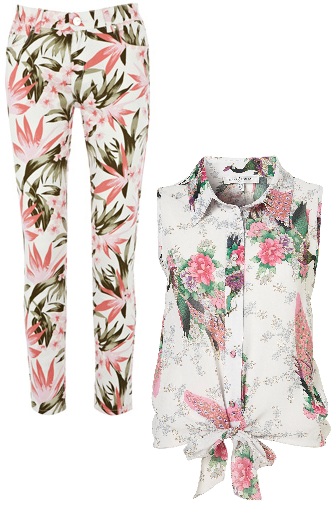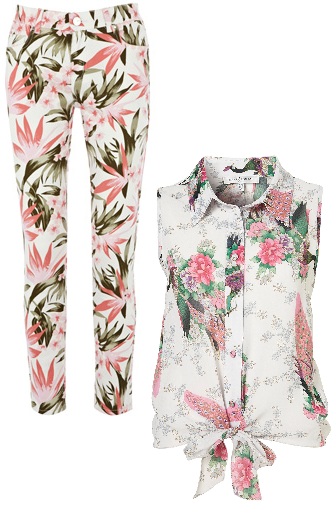 Oriental Print Blouse by Rare, £39, Topshop      Tropical Cherry Crop Jeans £48, Oasis
 Vegetating Accessories
Who'd have though it, hanging pasta shells from your ears would be vogue?  Domenico Dolce and Stefano Gabbana clearly did.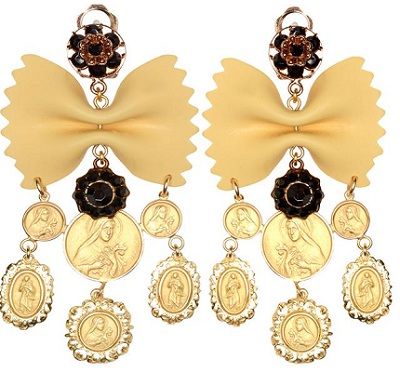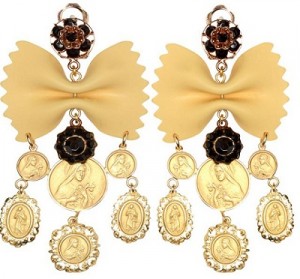 Dolce & Gabbana Pasta Drop Earrings, £260, Browns
 Comfort Sandals
We like to call these this season's 'prugly' (pretty ugly) offering. Shock, horror, the fashion gods gave their approval for Scholl inspired footwear to become the trending hype. From Wang to Kane, they all said 'heal', not heel. (Geddit?)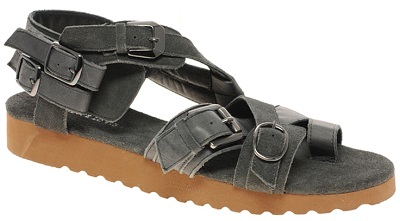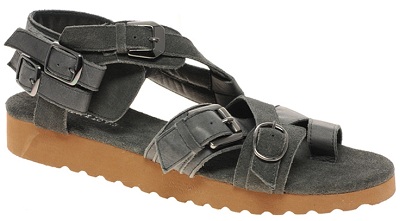 Surface To Air Saga Flat Sandals, £225, ASOS
 Plastic pursuits
Erm, what about our luxurious Mulberry leathers and butter soft Chloe's? And WHY would be possibly want to wear clear plastic shoes, hey Richard Nicoll? Imagine the humble plastic carrier bag upgraded in frosted neon and you're on. Plastic bloomin' fantastic.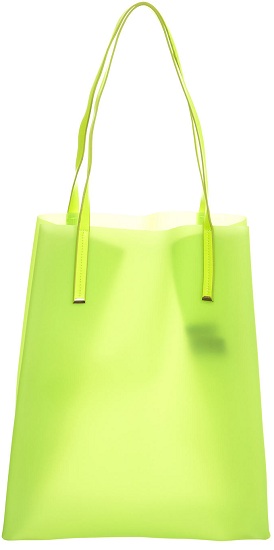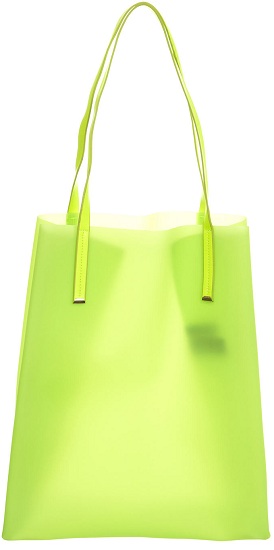 Neon Green Frosted Tote, £26, Miss Selfridge
Food Fashion
We know what the Dolce & Gabbana duo were thinking when they designed this skirt: Don't risk onion breath, just wear it on your skirt. We've warmed to quirky prints this season, thanks to a vegetable market exploding onto the catwalk.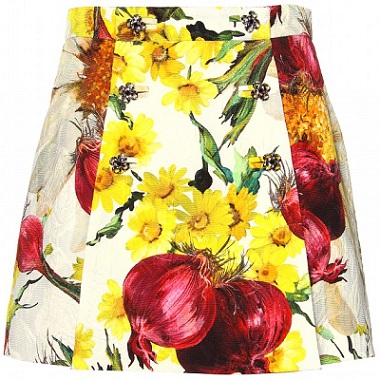 Dolce & Gabbana Jacquard Woven Printed Skirt, £629, My Theresa