We love Thursdays because we can pour our hearts out when it comes to our shopping desires and racket on about drool worthy items we've so carefully kept our eyes on!
This week's Want-now list is a sure-fire winner with the office and features some super-covetable, bang on trend pieces we all need in our wardrobes.
Take a biker jacket, soften it and splash in a lemon yellow, or, maybe a high street floral dress with serious high-end appeal is what you've been searching high and low for.
Sick of round dial watches and want something a little uncommon? Maybe a shape-swap in the form of a rectangular face watch by Michael Kors is the answer, and what of head turning head gear; Givenchy's printed cap maybe the perfect attention-seeking addition to your hat collection.
Whatever you're after, we're sure to have it covered in this week's Most Wanted list, so shop up a storm and dress up in delight! You can thank us later.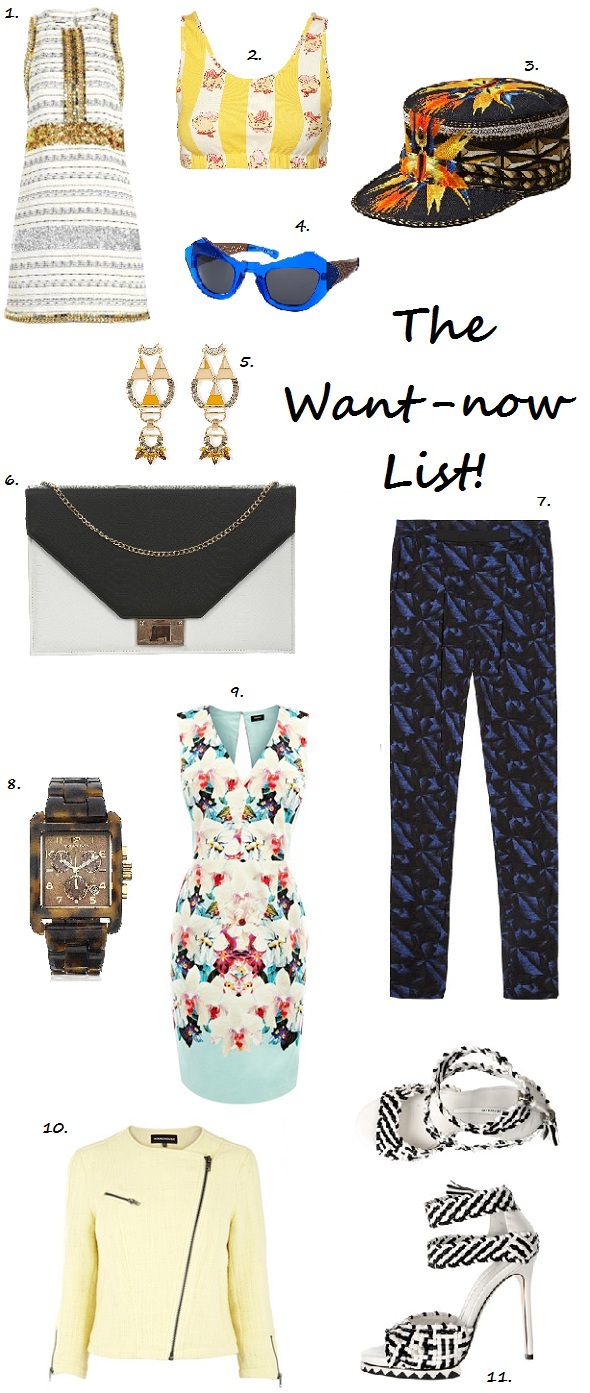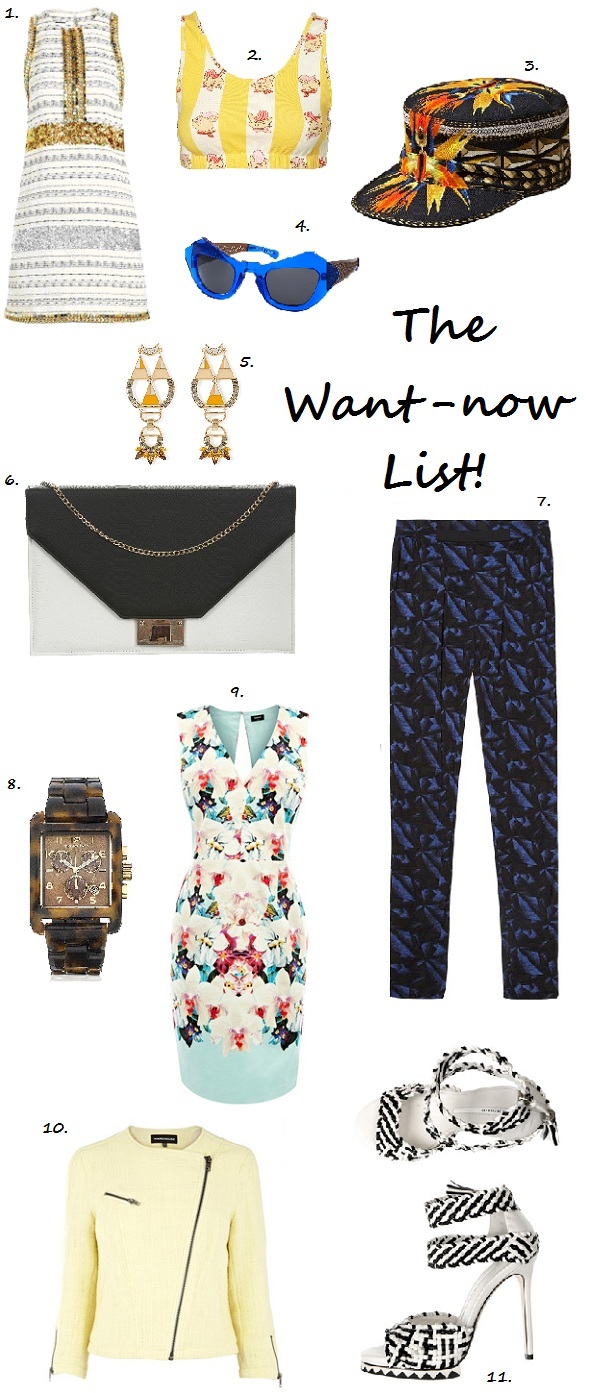 1. Malene Birger Callinga Dress, £335, my-wardrobe
3. Givenchy Printed Cap, £303, LN-CC
4. Mauricio Stein for ASOS Sunglasses, £70, ASOS
5. Lizzie Fortunato Mirage Earrings, £64, Stylebop
6. Hard Clutch, £24 Miss Selfridge
7. Bowie Trousers, £79, Reiss
8. MICHAEL Michael Kors Rectangular Tortoiseshell Watch, £219, Harrods
9. Aliza Print Dress, £70, Oasis
10. Soft Biker Jacket, £65, Warehouse