Last Updated on 19th October 2013
We do love a style shifter addition to our wardrobes and that's why we're digging this mirror image hyper floral Givenchy shirt!
The perfect transitional wardrobe staple, we've styled the Givenchy floral shirt in two ways to stretch your inspiration from the office right through to next date night.
With an optically enticing red flower print on a sand coloured backdrop, the Givenchy floral shirt is a new season must-have and the ideal way to insert this slightly overpowering trend into your wardrobe. Paired with fizzy neon jeans for office after-hours style, or a sophisticated pencil skirt and clutch for a more boardroom appropriate take on things, the Givenchy floral shirt flits with ease between the two.
Check out our tips on how to style the Givenchy floral shirt, below!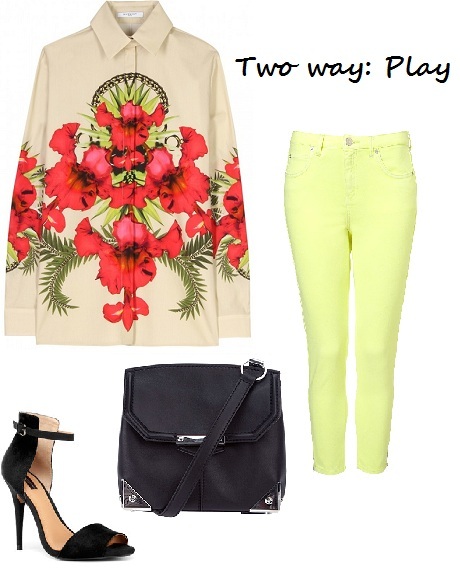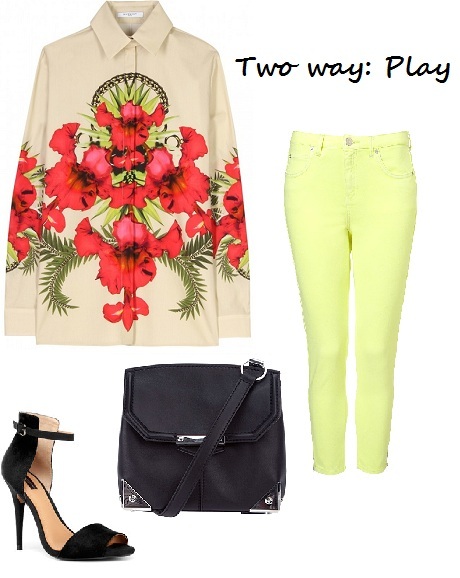 Givenchy Floral Shirt, £895, mytheresa; MOTO Zip Hem 7/8th Jeans, £38, Topshop; Alexander Wang Marion Bag, £416.03, shopbop.com; Sandals, £29.99, Zara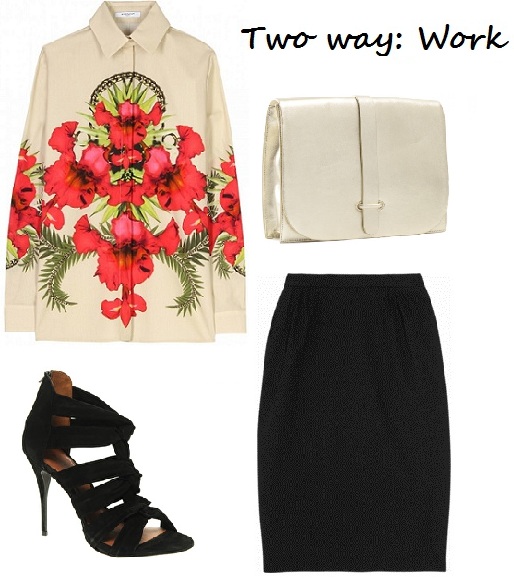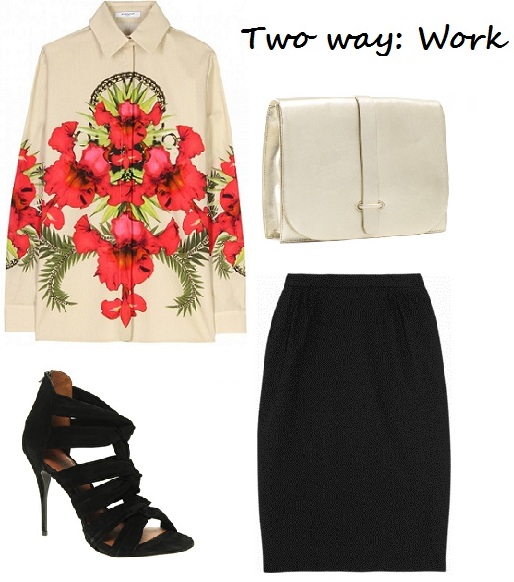 Shirt as above; Moschino Cheap and Chic Textured cotton-blend pencil skirt, £260, net-a-porter; Linda Clutch, £225, Raoul.com; Elizabeth and James Love Strappy Sandal, £200, ASOS