Forget 'It' shoes and bags, this season it's all about the new 'It' top. The smock top is a brilliantly stylish investment, because its versatility means it can be dressed up or down.
In line with this season's relaxed bohemian vibe with a city slick edge, we love the Fifi Fleur smock top from high street fashion favourite, French Connection.
A touch on Seventies glamour, the Fifi Fleur smock top in white is our top pick for summer (natch), and we absolutely love the airy crepe fabric, the scattered embroidered floral pattern and the fact that we can get two wears out of one top!
A laid back top need not translate as day off gear, however. Throw in a pair of hot-right-now printed trousers and look-at-me espadrilles, and the Fifi Fleur smock top can be smart enough to sport to the office. Or, if you want to stay true to the nonchalance the smock top was made to exude, then slip into some chino shorts and flat sandals for a breezy take on summer strolling in the city.
However you choose to wear it, make sure for summer you add a smock top to your sunny weather wardrobe – it'll prove to be as wear-effective as it looks hot, we promise!
For a little inspiration on how to wear the smock top, check out styling tips below.
Fifi Fleur smock top, £79, available at French Connection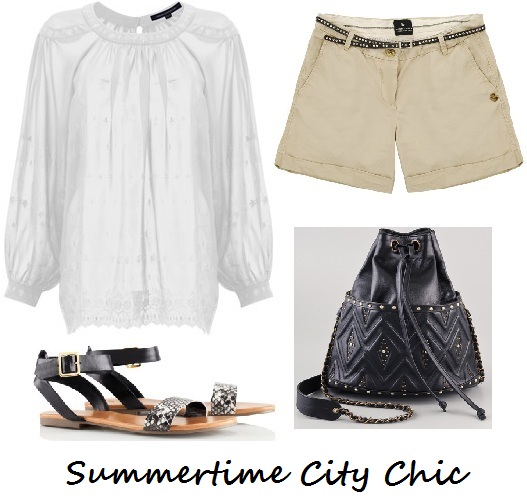 Fifi Fleur Smock Top, £79, French Connection; Maison Scotch Belted Chino Short, £90, Flannels; Sandals, £14.99,; Cleobella Adanna bag, £206.16, shopbop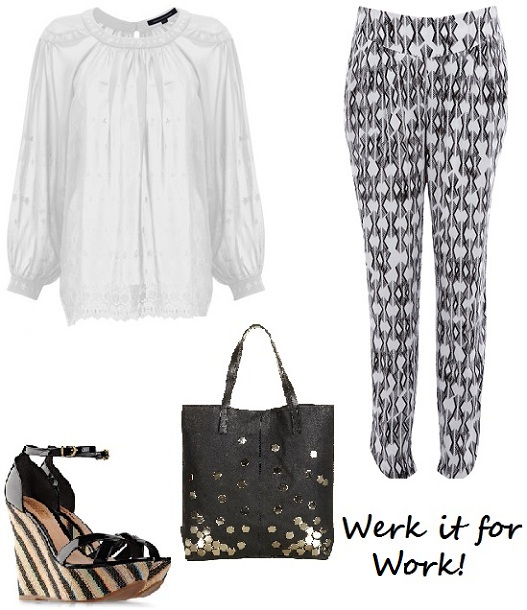 Fifi Fleur Smock Top, £79, French Connection; Tribal Printed Trouser, £39, Warehouse; Schutz Espadrilles, £166, shoescribe; Hexagon Stud Leather Shopper, £80, Topshop