OK, so we gave you a run-down of some of our personal best dressed celebs at the 2012 Met Gala, but now it's time to go beyond the dresses and check out the all-important hair choices.
We were mesmerised by some of the hairstyles on the Met Gala red carpet, so we decided to put together a short list of some of our favourites.
We all know that a good hairstyle is just as important as finding the right matching accessories and getting the make-up spot on too.
Coco Rocha's pretty pink extensions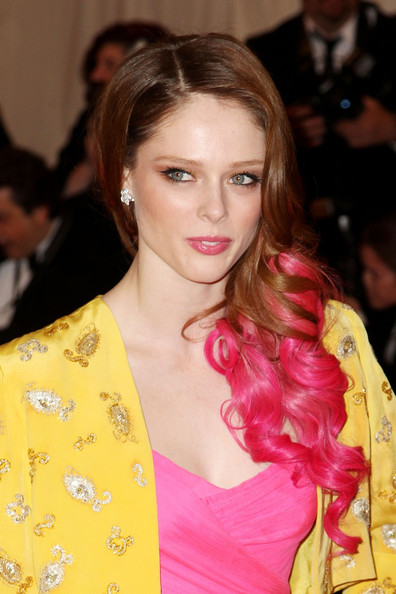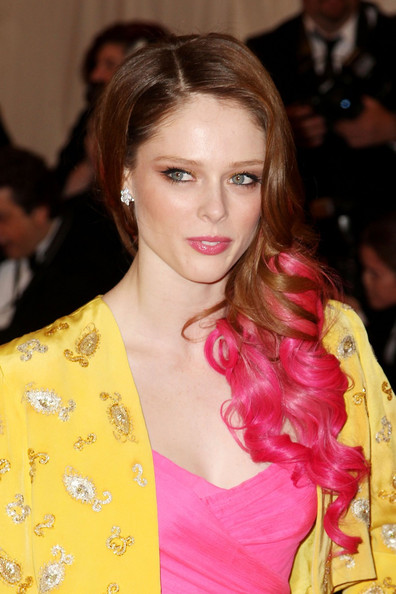 Coco Rocha's pink curls were the first thing we saw in regards to this year's Met Gala, as she showed all her Twitter followers a teaser pic… and we weren't disappointed when she revealed her full look either. We applaud Coco for going for something bold and daring in both the hair and wardrobes stakes, and her fashion risks definitely paid off. Elsa Schiaparelli would 100% approve of all that pink!
Jessica Alba and Lea Michele's vintage Hollywood waves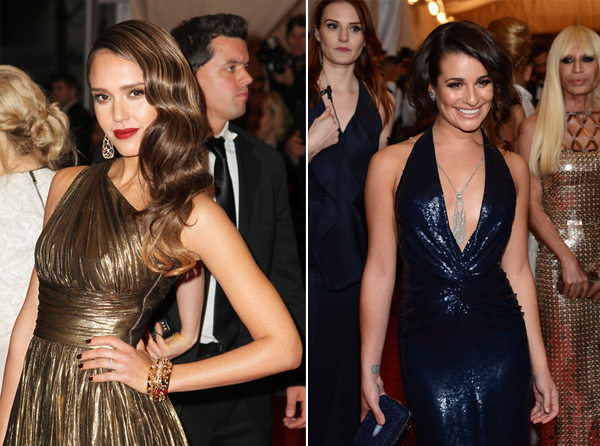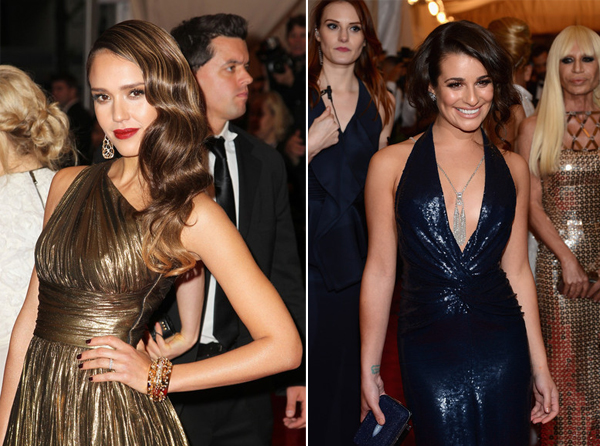 Jessica Alba was one of our best dressed ladies of the entire evening… she looked the epitome of Hollywood glamour in her golden Michael Kors dress, and her loose, ultra-glam side-swept waves complemented her look perfectly. Lea Michele also went for the old Hollywood look, choosing to wear her brown locks in a loose bob, contributing to her utterly flawless look.
Beyonce's sleek ponytail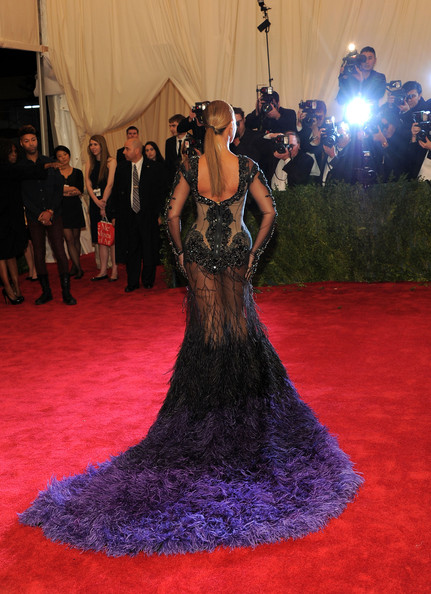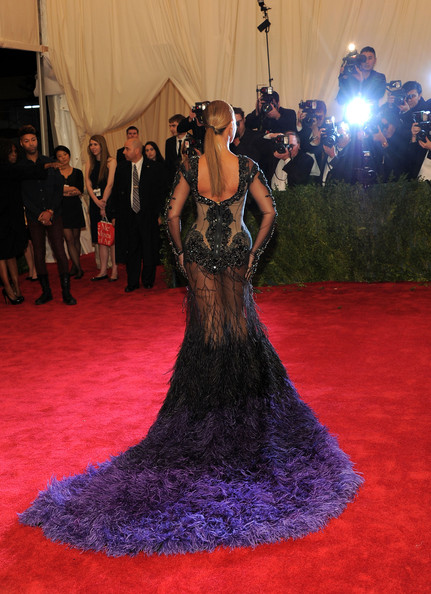 We love a good, sleek, low pony-tail… it's a great alternative to the ballroom-style bun that we see so often at these high glam events. Perfect for adding some modern elegance to an otherwise very formal look. Queen Bey works the low pony like a pro!
Ashley Greene and Diane Kruger's fuss-free tresses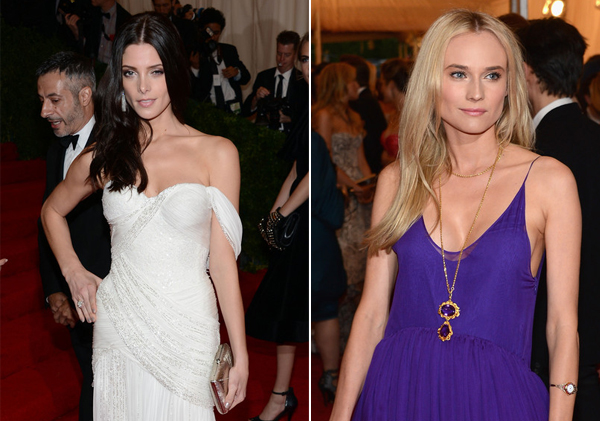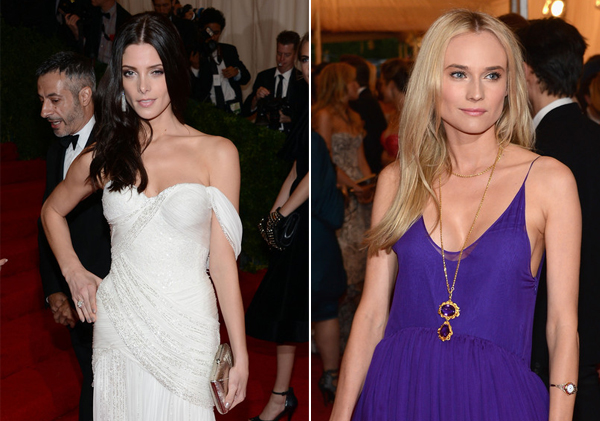 Even though we love it when celebs mix it up on the red carpet, we sometimes think that getting dolled up to an unrecognisable extent defeats the point. Therefore, we love it when they keep their hair and/or make-up relatively simple and let the dress do all the talking. Ashley Greene, Diane Kruger and Victoria Justice were a few of the ladies that wowed us with their effortlessly straight, sleek and fuss-free tresses… divine!
Gwyneth Paltrow's prom-ready sleek bun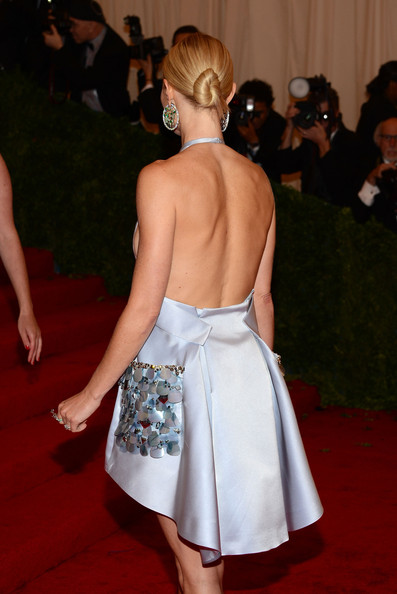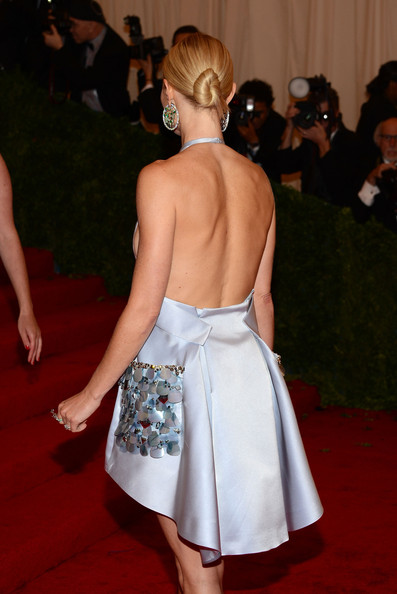 Gwyneth Paltrow can do no wrong in our eyes as far as recent red carpets are concerned. We're still drooling over that Tom Ford dress and cape she wore to the Oscars earlier this year! While Gwyn went for something young, flirty and most of all, daring at this year's Met Gala, she added some chic sophistication with her sleek, low twisted bun. Perfection! 
Cameron Diaz and Carey Mulligan's blonde bouffants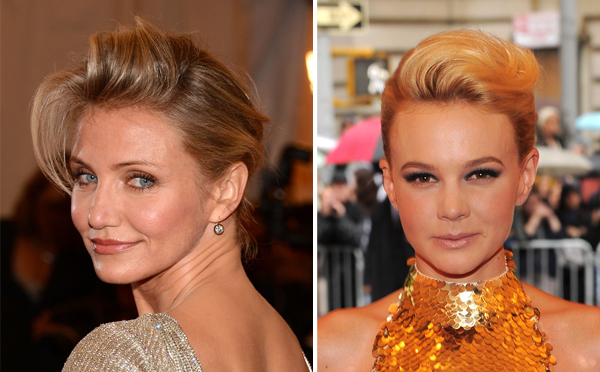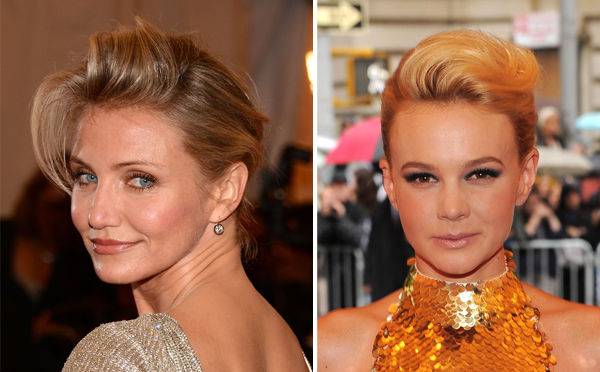 Cam decided to pay homage to an old film role of hers (There's Something About Mary springs to mind) with a flicked bouffant brushed over the top of her head, while Carey Mulligan also spruced up her short, blonde crop with some side-swept back-combing. Very vintage – and very gorgeous!
Emma Stone's modern take on the up-do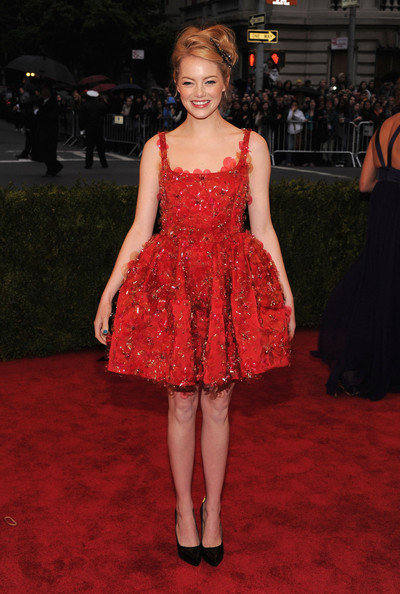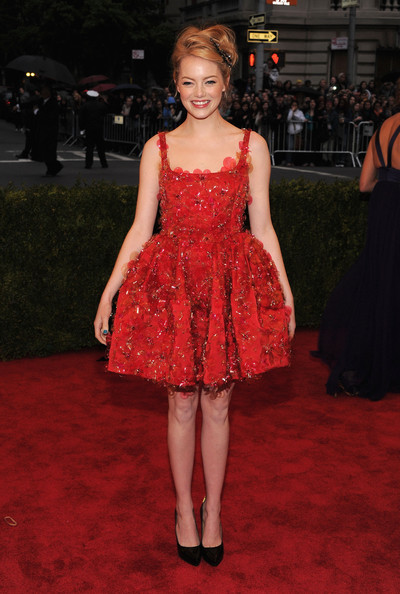 The Met Gala is known for its elegance, sophistication and general wow-factor, and nothing quite says that better than a classy prom-style up-do. Emma Stone's offering was the perfect example of the ultimate modern but elegant and age-appropriate up-do… take note, people! 
And if you're on the hunt for a great salon to help you achieve any of the looks we've highlighted above you have to check out Windle and Moodie. Specializing in great hair products and hairstyles, the award winning salon is located in the heart of Convent Garden and is definitely a must visit!