We all know that the likes of Kim Kardashian, Eva Longoria and Victoria Beckham are among those lucky enough to own multiple Hermes Birkin bags, which are considered a fashion staple and pretty much a necessary part of a wealthy woman's luxury wardrobe.  
However, it isn't just Hermes that has the celebs going crazy… we've been noticing an awful lot of Coach bags on the arms of the rich and famous lately… and we are loving it!
We've always championed Coach, and its ability to produce gorgeous bags season after season is something we're particularly impressed with. You know we love a good handbag here at MFL.
Here's just a wee glance at some of the celebs that have been toting some of our fave Coach creations recently. Which ones do you like the most?
Taylor Swift and Freida Pinto's Court bags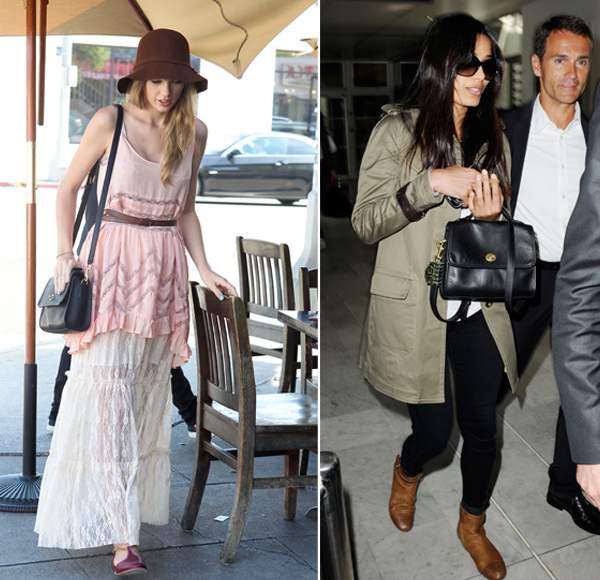 Both of these beautiful ladies have been seen carrying the black Court bag, which is only making our love for it escalate. It's one of those classic staples that will always have a place in your wardrobes – and hearts. Aw, listen to us getting all soppy! We'd love it in even more colours though!
January Jones and Gabrielle Union's Classic Duffle bags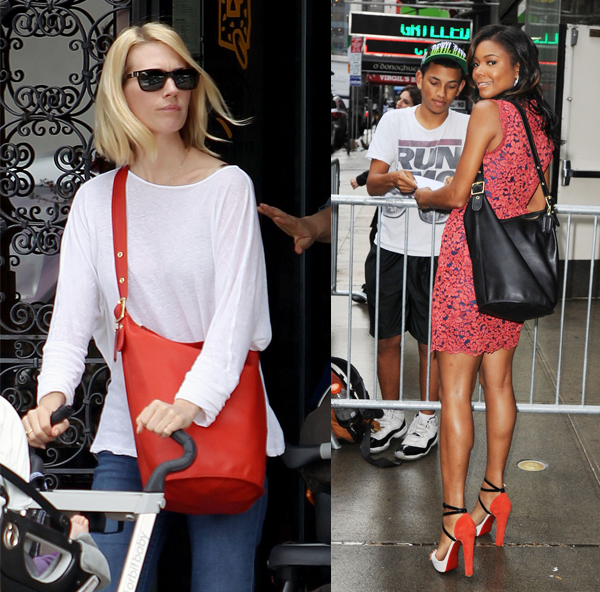 Ah, another one of our faves and this time we can see it in both black and red. As much as we love a good black bag, January Jones is really selling the red one to us. It's just what the doctor (or stylist) ordered for when you have those monochrome days and need something bold and bright to vamp up an outfit. Plus, we love the size – we can fit all our womanly essentials in there.
Katy Perry's mini Cross Body and Jessica Szohr's Classic Shoulder bags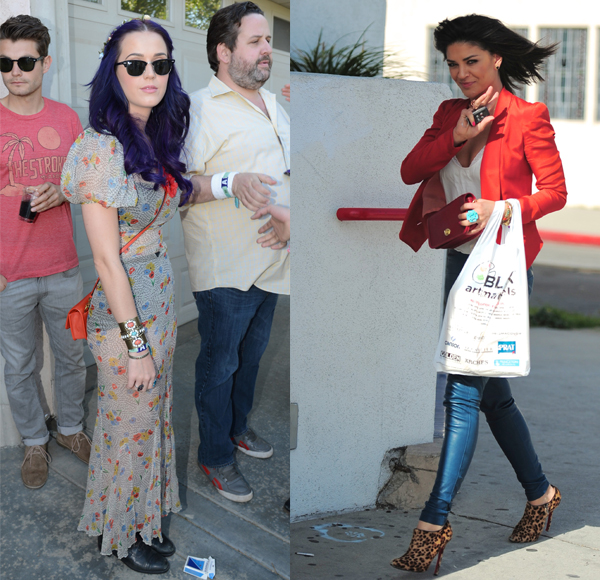 When Katy Perry rocked up to the Coachella Festival, it wasn't just her newly dyed purple hair we were looking at. We noticed that the rather cute bag sitting pretty across her body was none other than the British tan cross body bag from Coach. A great festival bag… enough room for your phone and lipgloss while leaving your hands free to party!
Loving Jessica Szohr's purse too. Although we're not sure we'd be able to go for something so tiny on a daily basis (we have a lot of things to carry around!) we can't argue that it's a beautiful bag and the ex Gossip Girl is rocking it!