Last Updated on 19th October 2013
With just seven days to go until some serious Diamond Jubilee partying takes place, we've decided to dedicate our shoedrobe to the beloved blue, white and red! You didn't think we'd totally leave the Union Jack print out, did you?
Although, we promise not to replicate any Ginger Spice circa 1996 inspired disasters/history-making fashion statements, we're sure to be strutting around many a Jubilee party in our Brit flag inspired heels!
Snap up some shoe-spiration with our Jubilee party perfect heels, and get your queen on! Bunting wrapped around head to make you look slightly silly, optional.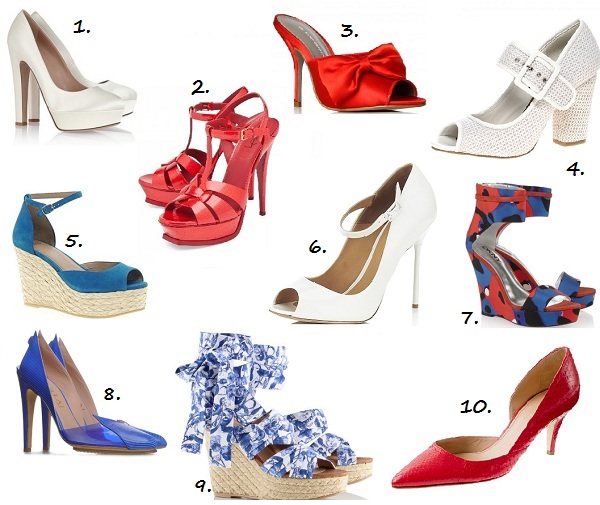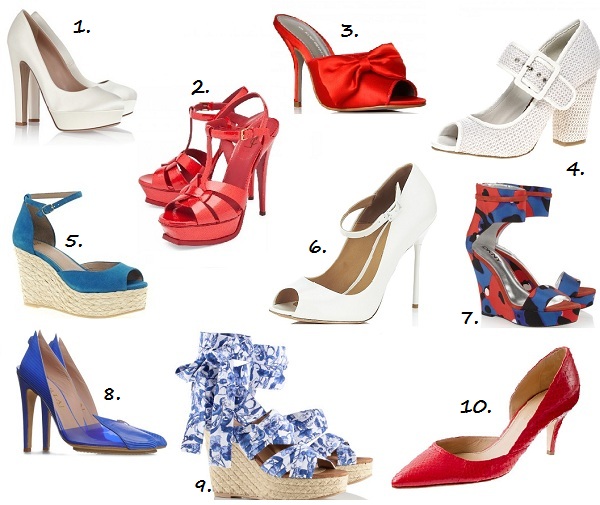 1. Valentino satin platform pumps, £405, Net-a-porter
2 . Yves Saint Laurent Tribute patent sandals, £550, Harvey Nichols
3. Hawley suede espadrille wedges, £48, Asos
4. Marilyn mules, £140, Kurt Geiger
5. Kurt Geiger classic leather peep toe, £210, Harrods
6. Sync Mary Jane heeled shoes, £50, Asos
7. DKNY printed canvas wedge, £245, Net-a-porter
8. Aperlai sling-backs, £395, Shoescribe
9. Espadrille wedge, £29.99, H&M
10. Collection Valentina snakeskin pumps, £359.20, J.Crew