You didn't think a fancy, shiny award and an epic night out were all the Glamour 'Women of the Year' winners were going to get, did you? 
Eva Longoria, Kylie Minogue and Fearne Cotton, the ladies who walked away with the respective 'Inspiration of the Year', 'Outstanding Achievement' and 'Radio Personality of the Year' gongs, all have their own individual covers for Glamour's July 2012 issue.
This means that you're going to have a tough time at the newsagent… unless you just go for all three, which isn't really a bad idea at all considering how beautiful all three ladies look on their special covers. Although we're looking forward to reading what all three of them have to say in their accompanying interviews, we're extra intrigued by Eva's story, simply because we're itching to find out what her girlie nights in with Victoria Beckham actually entail.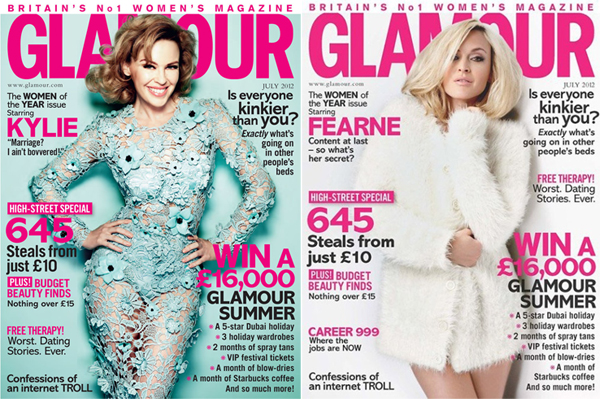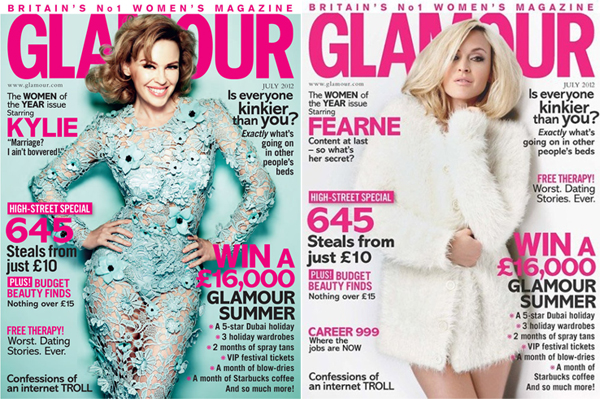 [poll id="342″]