Last Updated on 6th February 2013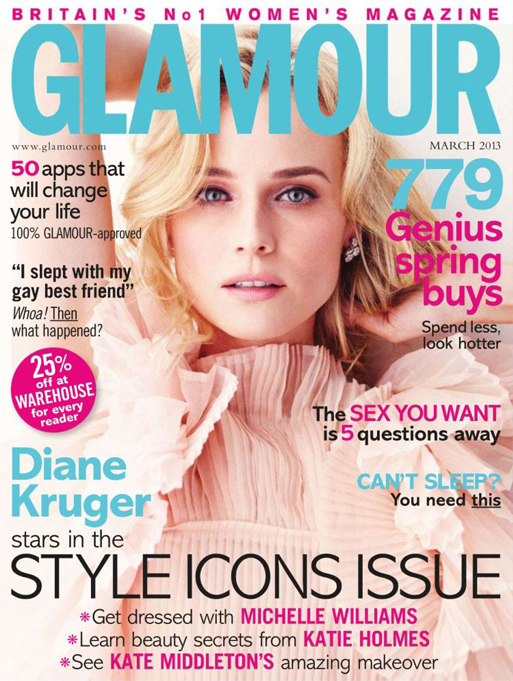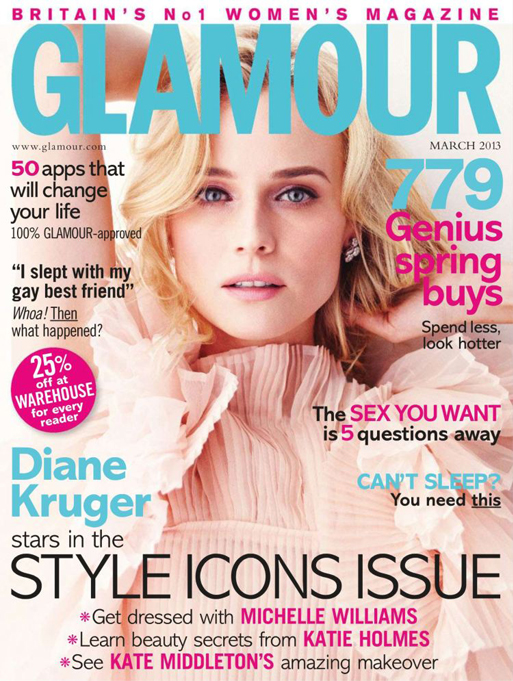 The words "Diane Kruger" and "glamour" regularly seem to be used together, so it comes as no surprise to learn that the gorgeous actress, style maven and fabulous fashionista is gracing the cover of Glamour UK's March issue… and in a frilly Chloe number, no less!
She blows us away with her effortless beauty in the editorial shoot – no surprises there – but she also gives a pretty good interview too. As well as promoting her new film The Host, Diane opens up about her personal life, her relationship with her boyfriend Joshua Jackson (drool) and moving forward with her life.
"When I turned 30, I realized how ignorant I really was," she muses. "I always thought I had a very accomplished life. I lived on my own and I was financially independent since 16; I speak different languages, I travelled the world. I thought, 'Oh, I'm so smart.' I realised through my personal travels how little I know about certain conflicts, because I was too vain or self-absorbed to ask the questions.
"That's been the focus while I'm in my thirties – to become an accomplished woman, rather than some actress."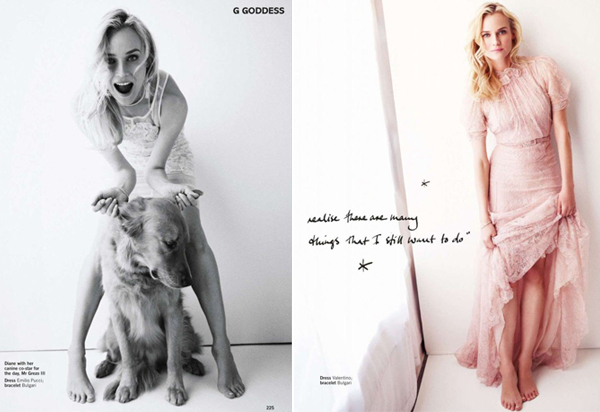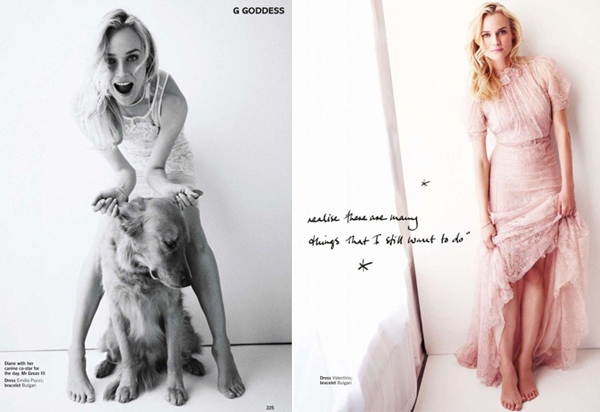 Pretty deep, Ms Kruger. Head to the website right now to see more snippets from the interview, and to check out a behind the scenes vid of Diane posing up a storm on her shoot.