Last Updated on 19th October 2013
This week, wardrobe reviving brand Velvet has landed in the spotlight, thanks to its tendency to cater for basic fashion need with a luxe spin.
Brainchild of design duo Jenny Graham and Toni Spencer; Velvet has fast established itself as a go-to name for stylish basics, easy-chic separates, and pieces that ultimately act as building blocks for a strong wardrobe.
Clearly conveying the message that basics are key and not to be overlooked when constructing an outfit; Velvet offers in the way of premium cotton shirts, sheer jersey tees (a compulsory staple in every diehard fashionista's wardrobe!); weekend cool exuding dresses and, broderie anglasie and embroidered separates with a Marant-ish vibe.
With prices starting at a pocket friendly £60, check out our hero pieces, available at Matches, above. Show us chic, everlasting basics and we're in!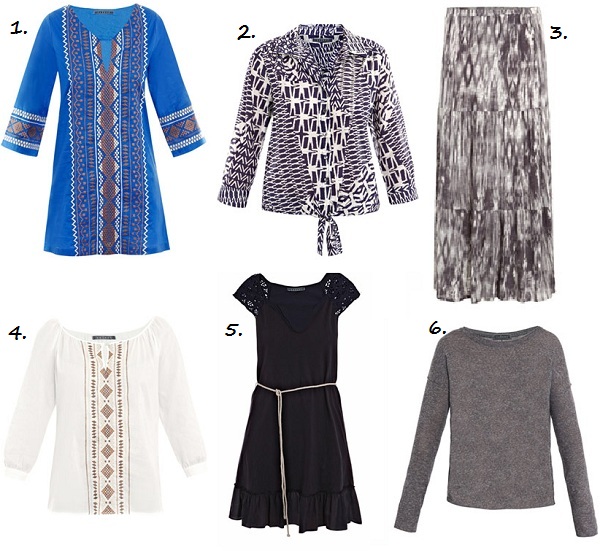 1. Navajo embroidered dress, £140
2. Mulina shirt, £115
3. Temma jersey maxi skirt, £125
4. Diran embroidered Navajo top, £95
5. Shandy jersey dress, £128
6. Lantana linen-blend sweater, £140
All above available at Matches. Shop the complete Velvet collection here.