Sunglasses are having quite a moment right now, and no, we don't mean because of the (lack of) sunshine. A must have accessory for the season, we're all turning a little Anna W and sporting shades even when the sun is in hibernation.
So, to indulge you sunglasses-loving lot, we've rounded up 10 snap-up-now sunnies you shouldn't be seen without.
And for those of you who live in fear of sitting on yours and reducing them to smithereens, or have nightmares about losing a £200 pair, we can sympathise. That's why we've selected a budget-tastic collection of peeper protectors, all for under £20!
Cat eyes, tortoiseshell, summer pastels or round frames; shop away and pop a pair on to block out the grizzly mid-June (autumn) clouds!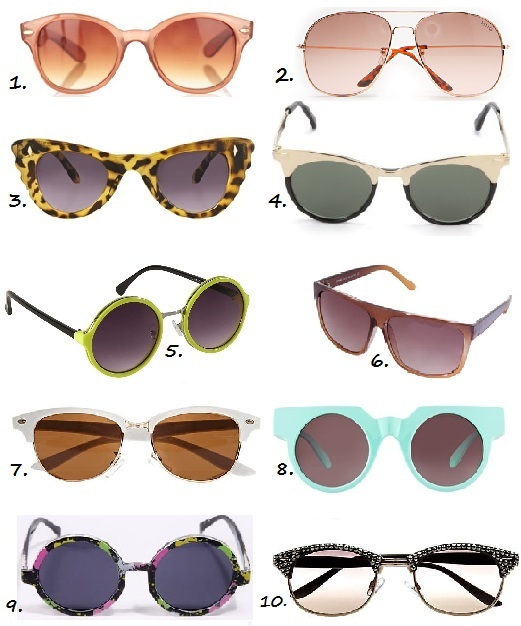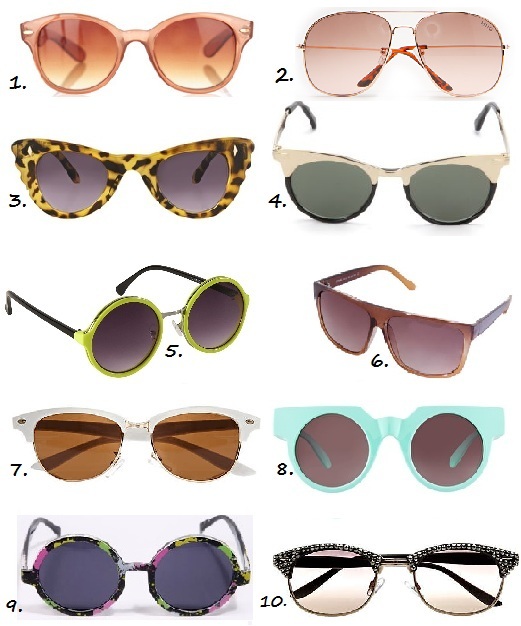 1. Wayfarer sunglasses, £14, Oasis
2. Aviator Style Sunglasses, £17.99, Mango
3. Butterfly Cat Eye Sunglasses, £15, Asos
4. Spitfire Gold Rim Retro Sunglasses, £21.99 £16.49, New Look
5. 90's Metal Insert Sunglasses, £16, Topshop
6. Graduated Colour Sunglasses, £19, Zara
7. White Half Frame Sunglasses, £13, River Island
8. Flat Top Round Sunglasses, £15, Asos
9. Splatter Print Round Sunglasses, £16 Urban Outfitters
10. Black Diamante Frame Retro Sunglasses, £13, River Island