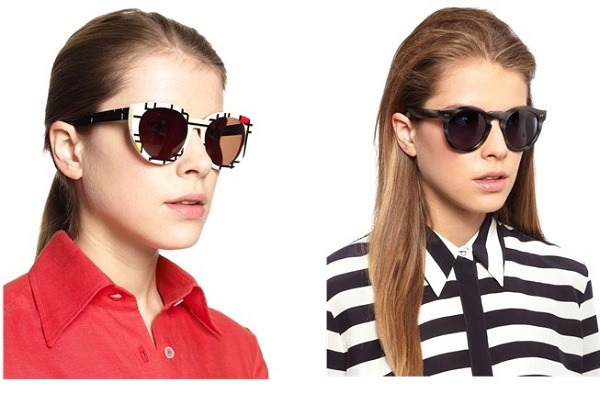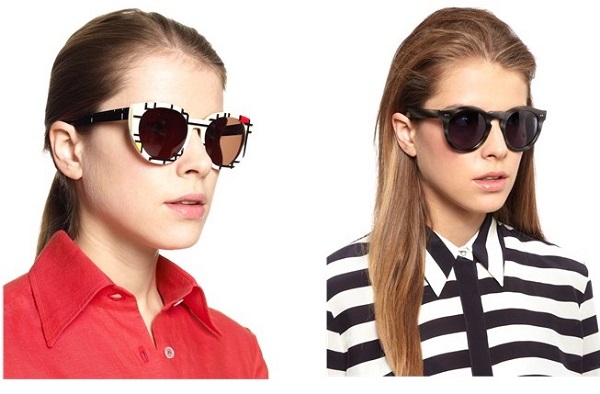 WHO: When you think 'staples,' great quality basics, sun protection and the perfect pair of black pumps probably come to mind. But, have you ever considered sunglasses the linchpin of your everyday wardrobe? Landing on our spotlight radar this week is luxuriously hip British sunglasses brand, Cutler & Gross. Established in Knightsbridge, in 1969, the brand is responsible for elevating sunglasses to their current accessory du jour status, rather than just a necessity for sunny days.
WHY: The brainchild of Graham Cutler and Tony Gross, who met at optometry school, each handcrafted frame takes four weeks to make and comes complete with an understated charm that has had the fashion set hooked for so long. Produced in their own factory in Cadore, Italy, the Cutler & Gross range runs from all-round flattering wayfarers to aviator frames and the retro-inspired cat eye sunglasses.
OUR TOP PICKS: Presented with a tempting range of peeper protectors, we weren't about to let the opportunity to choose our fave frames slip by! Below are the five styles we think every accomplished fashion follower should add to their sunglasses collection:
The futuristic frame
Metallic lenses will give your outfit an unexpected yet on-trend lift. Take our word for it: you need these in your life: Metallic Cubist mirrored sunglasses, £310.
The all-rounder
The wayfarer-meets-the-round-frame puts a cool twist on a classic shape: Dappled grey round wayfarers, £300.
The vintage glam option
We love adding a retro edge to a modern outfit, and these sunnies are totally winning on that front: Red cat eye sunglasses, £365
The eye frame exhibitionist
Don't want to go print-heavy with your clothes? Tap into spring/summer'14's biggest trend with these sunglasses. Mondrian cat eye sunglasses, £365
The classic shape
These face-framing, super-flattering frames will never fail as a trusty fallback when it comes to concealing those late night eye bags! Green turtle wayfarer sunglasses, £310
Make sure you read this fab guide on how to choose the right sunglasses for your face shape before you buy!