We don't usually associate Glastonbury Festival with beauty and glamour. Sure, there are ways to look stylish with some on-trend wellies and crop tops, but you'd never realistically expect to look like the goddess that is Beyonce at a muddy music festival, would you?
Still, that hasn't stopped Beyonce and photographer Jean-Baptiste Mondino from seeking inspiration from Glasto for the autumn/winter 2012 campaign images for House of Deréon, the clothing line Bey works on with her mother Tina Knowles.
"The images of Beyoncé are amazing and we had a lot of fun using the festival experience as our inspiration," Tina said. "Like music, fashion has a universal appeal and we look forward to hearing the consumer's reaction to the new campaign and to the collection."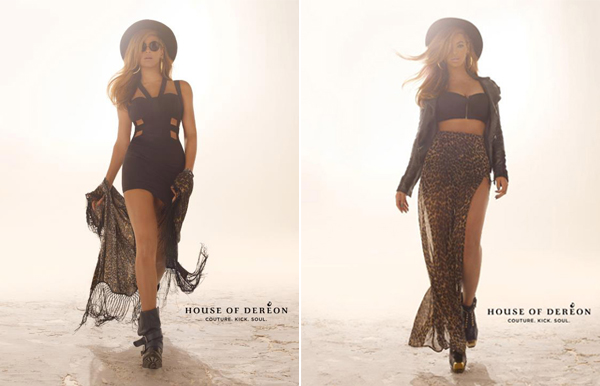 Well Tina, let us tell you. Akin to all other Beyonce pics in existence, we think the ads are gorgeous. However, we think it's a bit unrealistic to aspire to look even an eighth as stunning at a festival as Beyonce does in these pics.
Having said that, we don't mind snapping up a few of the covetable pieces in the new collection and giving it a good go… after all, there's no harm in trying, is there? We're all over the high waisted leopard print maxi skirt!