We think we can all agree that a 40th anniversary is a pretty big and impressive milestone. If you've been married for that long you get a ruby, but if you're W magazine, you get four sensational front covers with four individual, gorgeous women on them representing each decade.
Scarlett Johansson, Keira Knightley, Rooney Mara and Mia Wasikowska are posing fiercely, seductively and in some cases even unrecognisably (Keira, is that really you?!) for the collector's edition of the anniversary issue, so it really is up to you to decide which one you take home with you.
All of the girls were shot by Steven Klein, are sporting some seriously fashionable gear. Scarlett is rocking Dolce and Gabbana, Keira is obviously draped in Chanel, Rooney is looking pretty in Prada, while Mia is putting her own stamp on a great Balenciaga number.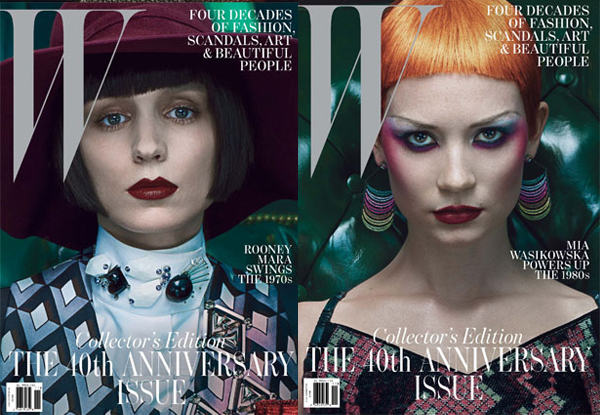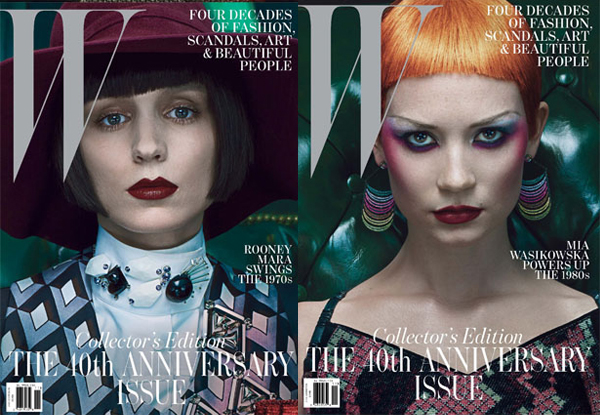 We're usually somewhat indecisive when it comes to things like this, but come October 23rd when the magazine hits newsstands, we think we'll definitely be on the lookout for ScarJo's cover – we think it's the eyes!