Last Updated on 9th November 2012
A few days ago, we went down to the lush L.K Bennett HQ in London to check out what the brand had on offer for the spring/summer 2013 season, and we left with a warm, fuzzy feeling (from the bubbly – thanks guys) and a very long wish-list. Santa, friends, Romans, countrymen… take note!
The brand may be famous for those nude shoes Kate Middleton rarely leaves the house without, but it's about so much more than the Duchess's penchant for colourless footwear…
It's also about arm candy, and there's an abundance of cute, statement and all-round gorgeous bags for the new-season that are fit for all occasions.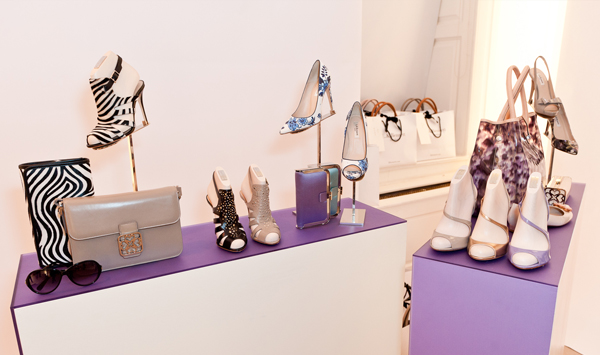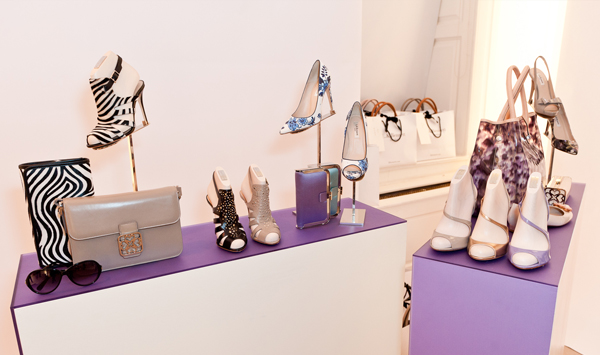 You have your elegant, wow-worthy evening bags as well as your bright, loud and attention-grabbing "look at me!" daytime bags. Big or small, night or day, there's something in there for everyone.
As well as the gorgeous accessories, there are lots of glamorous items of clothing in the new collection too, including some great evening and party dresses and a chic tweed jacket that we are actually in love with. Check it out for yourself in the pic below if you don't believe us!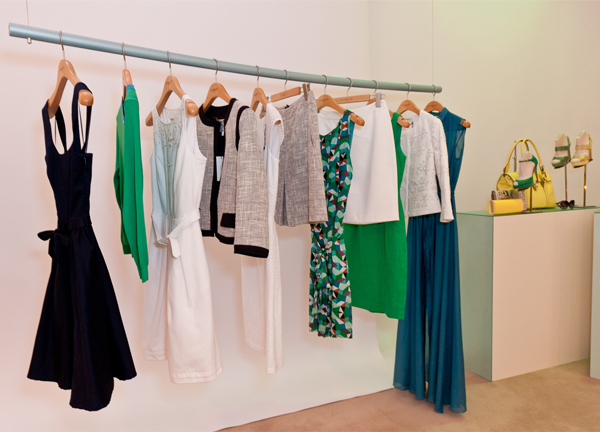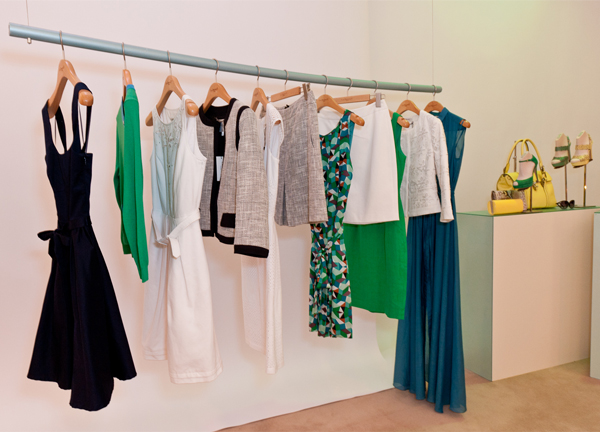 We also got a very sneaky peek at the brand spanking new Caroline Issa collection, which was quite a treat as it doesn't actually launch until February 19th 2013. The gorgeous embroidered pieces were inspired by the designer's trips to Thailand, and yes, those are pompoms on the back of the shoes.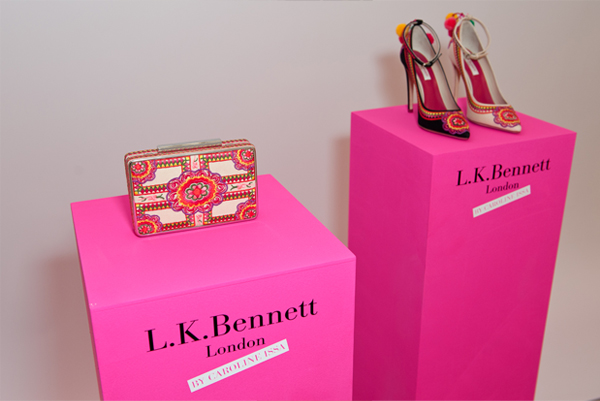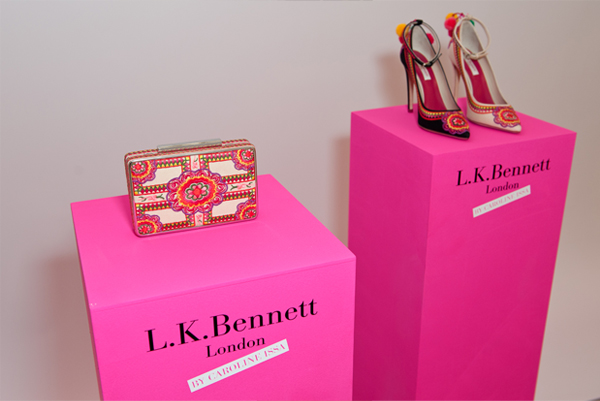 Could they get any cuter? Do you like what you see from the new collection so far?