Last Updated on 21st January 2013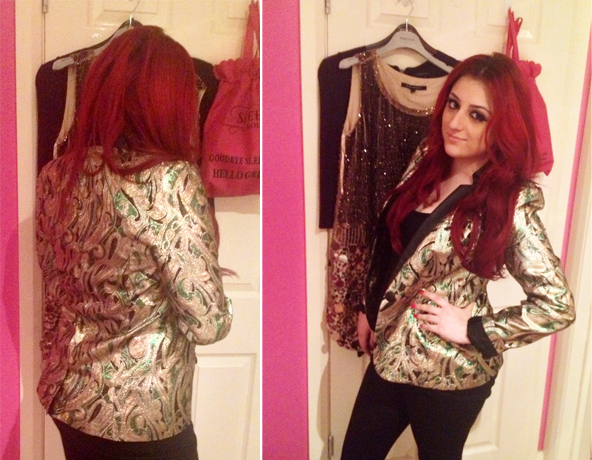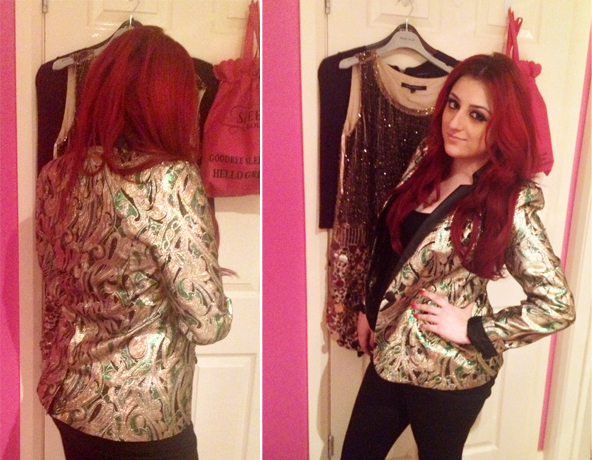 While some people might have blown their Christmas money in the Boxing Day sales, others (yours truly included) have waited rather patiently for their chance to snap up a bargain. I worried that waiting for the new year to hit might be a bit late to get a good deal in the shops as everything would be sold out, but I was pleasantly surprised with what I found at Westfield Stratford. I went to the huge shopping centre with a £50 gift card and a mission… a mission to nab a bargain and get some killer wardrobe additions!
I was quite sensible and did some window shopping first, and although I found some great bargains in Topshop, Forever 21 and Zara, I actually splashed all my cash in River Island. I've been after some statement add-on pieces for a while now, and found the grey lace blazer I had been lusting after as soon as I walked in the shop – it was in my size and was the last one left… practically sitting there waiting for me. £20 reduced from £35 – good start!
I was also on a personal mission to find something attention-grabbing for London Fashion Week, and saw a glistening metllic blazer casually strewn across the shop floor. I tried it on, fell in love and the rest is history – I am a magpie at heart! The blazer only set me back £30 – I have no idea how much it actually cost as it had no tag, but I reckon it's quite the bargain by River Island standards, especially considering how intricate and gorgeous it is.(Ps: please excuse the naff posing and terrible iPhone pics!)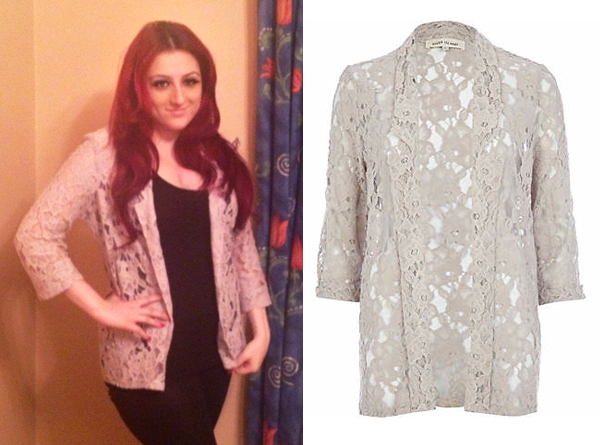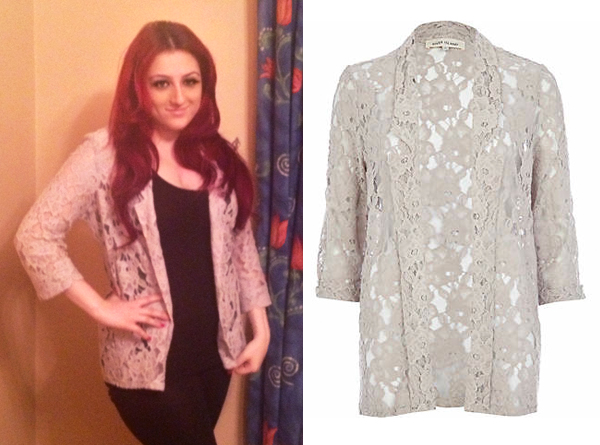 The best thing about my bargain-hunting mission was that I didn't even have to fumble around for the right notes and count the pennies at the till while the rest of the shoppers huffed and puffed at me and looked at their watches in an exasperated fashion, because I used the Westfield gift card – literally the easiest way to pay! It's pretty much like a credit or debit card, but without the guilt or dread next time you visit the cash machine or the postman brings the statement. Happy days!
I will be hitting up Somerset House in my new bargain finds at LFW next month, so make sure you say hi if you spot me. It's not too late to head to Westfield Stratford and grab yourself a bargain too – go forth and shop!