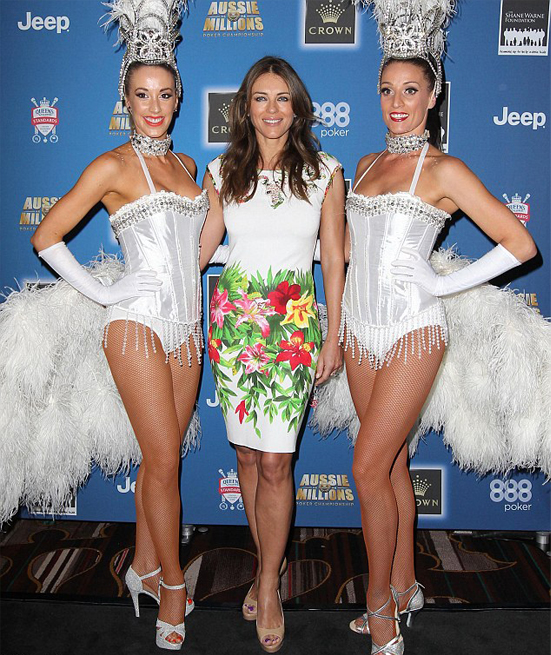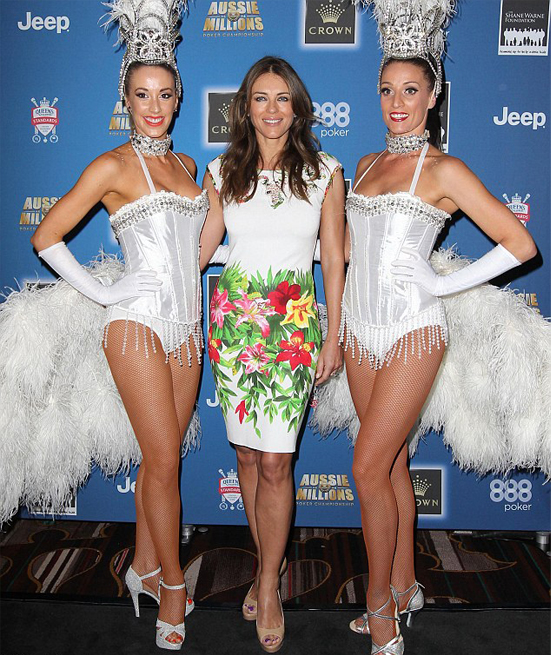 It doesn't take much for Elizabeth Hurley to stand out from the crowds, so her show-stopping appearance at the annual Shane Warne Foundation Charity Poker Tournament in Melbourne didn't surprise us in the slightest.
She even managed to upstage the showgirls she was posing next to without flashing the flesh and draping herself in oversized feathers and sparkles. All it took was a chic floral Roberto Cavalli shift dress, luscious brunette locks and a winning smile.
The accessories were kept to a minimum and the footwear was kept simple, but the nude shoes were totally the right choice – they didn't distract from the dress, they elongated her legs (not that she needs the extra help, though) and they made her cute purple nail polish stand out.
Liz Hurley has more finesse and elegance in her little finger than most of today's celebrities do in their entire bodies, and that's totally reflected in these pictures. That Shane Warne is one very lucky man!
[Image]