Last Updated on 19th October 2013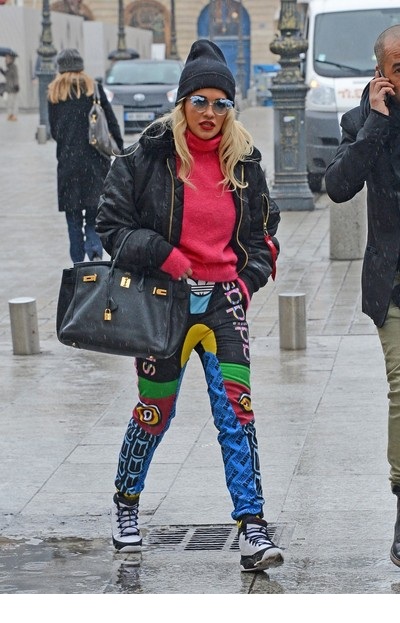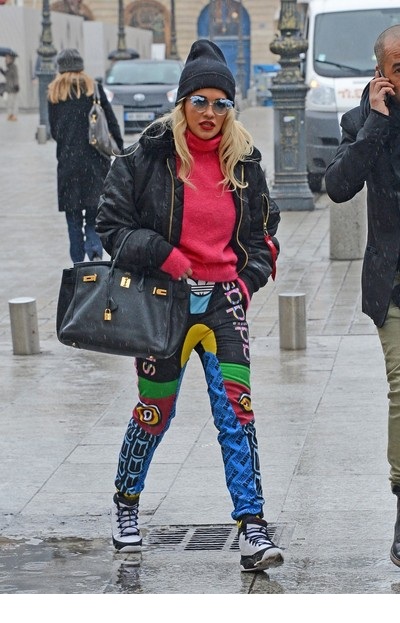 This week's been a bit of a stirrer on Planet Fashion, as we brace ourselves for Fashion Month and all the news that unfolds with it. Firstly, the urbanisation of what is supposed to be a copious dose of unadulterated luxury (thanks, Rita!) has led to many a sleepless night, and secondly, the arrival of the High Street on the High fashion runway.
They say every writer should be as cynical as is humanly possible in order to really raise his or her voice against the unjust practices of the rapidly rotating (fashion) planet, but I don't want to be the one who applies the dampener, so to speak. Well, not entirely.
Let's begin with Rita Ora's recent outing in Le Paree for Couture Fashion Week. We know Jay-Z's protégée brings her A game in the form of an eclectic dress sense, and equally vivid hair to match, but it was the shocking 'devaluation' of an uber-luxe item, namely the Hermès Birkin bag that left me in a destructive-to-luxury daze. Stepping out in moon boot-equivalent sneakers, multi-patch Adidas trousers and neon knit is bad enough, but throwing one of the most revered handbags into the mix doesn't sit well with me.
Although Rita's affinity for carrying a Birkin with almost every ensemble she appears in is pretty evident, this isn't the catwalk-ready definition of sport-luxe I was thinking of.
But on an ever so slightly more sartorially positive note, Rita brought the Boy (see what I did there) to the front row at the Chanel Couture show in Paris, teaming Wang boots with a floaty dress, topped off with a red leather jacket. Not a huge fan of this (again) try-hard ensemble (the red lips were the only necessity), but then again, isn't that the only idea that underscores most of Ms. Ora's wardrobe? Red carpet looks are mastered (well, by her stylist, at least), but I'm not sure I really appreciate the 'pulling' of certain luxury items into a look to serve Rita's urban-glamazon aesthetic. Message for the Ora: maybe start looking at translating the term 'high-low fashion' with a little less enthusiasm.
And on the note of weighing down high-end looks to dangerously low levels, the High Street has shot up in the opposite direction, and headed straight for the runway. Following in retail giant Topshop's (Unique) footsteps, Whistles and River Island recently announced dates for the London Fashion Week schedule. And then, as you do, along came the fashion world's equivalent of a literal Swedish House Mafia (powerful, revered and absolutely everywhere), H&M, announcing a show during Paris Fashion week that will feature 25 looks from the autumn/winter 2013 collection.
This revelation, in line with all of the others, I like. It's a positive move for price conscious retailers projecting their goods on a more exclusive (albeit elusively) scale. The celebrated presence of Topshop Unique's at LFW results in rave reviews post-show, and the brand often sets the bar extremely high for the coming season, albeit relatively affordably.
Whether catwalk appearances during the prestigious fashion month will affect the way consumers interact with, and approach the aforementioned brands is yet to be seen, but what is exciting is that high-end and high street audiences finally get to rub literal shoulders with one another, rather than simultaneously pulling at a rack otherwise collecting dust in a high street outlet, whilst battling it out to see who can land that leather Margiela jacket being flogged at cost price.