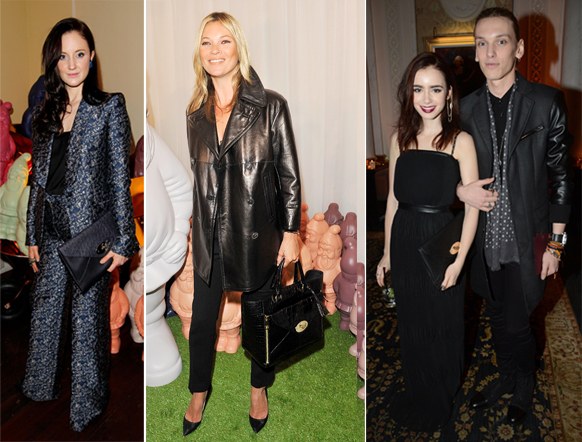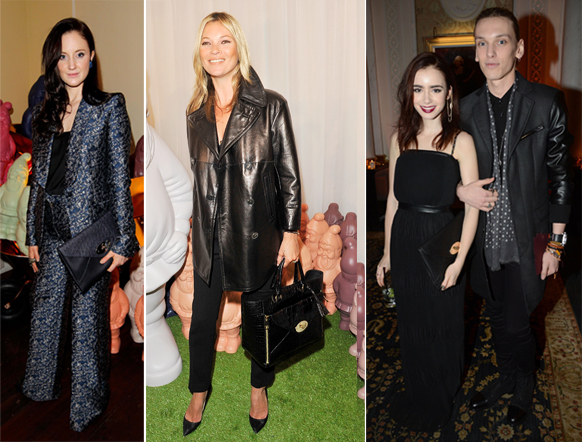 Luxury British brand and My Fashion Life favourite Mulberry has only just launched its brand new covetable piece of arm candy known as the Willow, but it looks like a few famous faces have test-driven the new it bag already. Jealous!
Kate Moss is already a fan of the attention-grabbing tote version, while the likes of Lily Collins and Andrea Riseborough are suckers for the envelope clutch. A party essential, we must say!
And speaking of essentials, the Willow comes in some gorgeous pastel green and orange shades that are vital for the spring/summer season – go to town on the pastels, regardless of whether or not we get sun!
The Willow collection will be sold exclusively in selected Mulberry stores from mid-February; click through to the dedicated Willow page on the Mulberry website for more deets and more importantly to check out he collection in full… you know, so you can decide which one to spend your next pay-cheque on. Which one takes your fancy?