Last Updated on 31st January 2013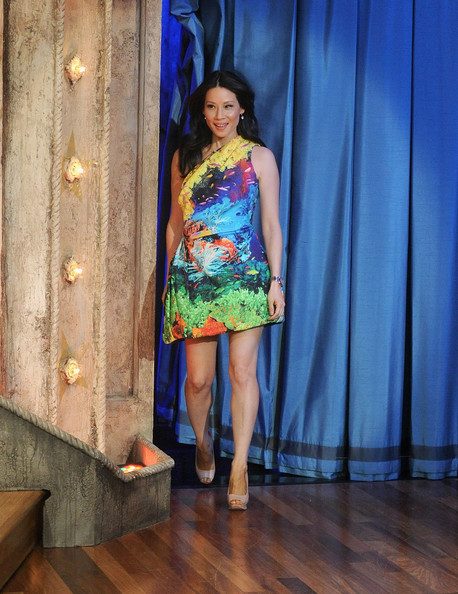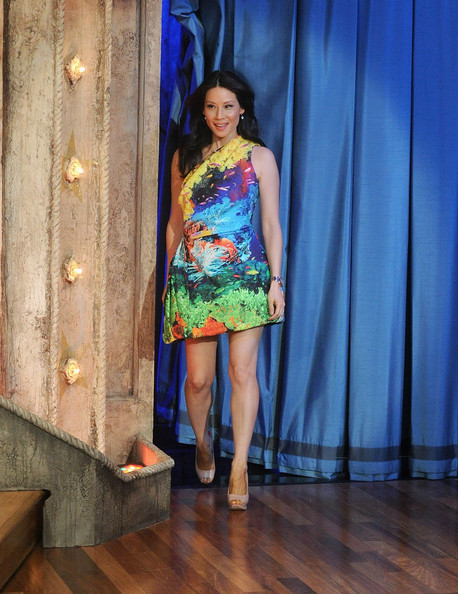 Her stunning Carolina Herrera ballgown was one of our favourite looks from the Golden Globes earlier this month, and it looks like Lucy Liu is continuing to reign supreme in the style department.
The actress went on Late Night With Jimmy Fallon in one of the brightest and most colourful dresses known to man – the one shouldered dress from the Mary Katrantzou spring/summer 2013 collection. There's "splash of colour", and then there's that dress!
The stark contrast between Lucy's glossy raven locks only made the gorgeous piece stand out more – Lucy's nude peep-t0e pumps also provided an undistracting finishing touch to the look. We wouldn't have minded if she went for an edgy ponytail though to draw more attention to the shoulder detailing on the dress, but that's just us having a petty moment.
Another style triumph for Lucy Liu – we hope her love affair with bright colour continues!