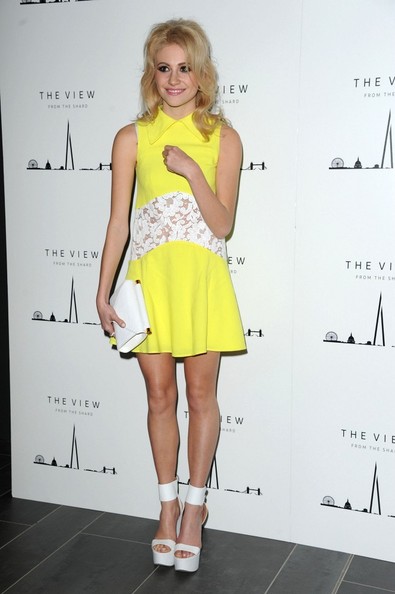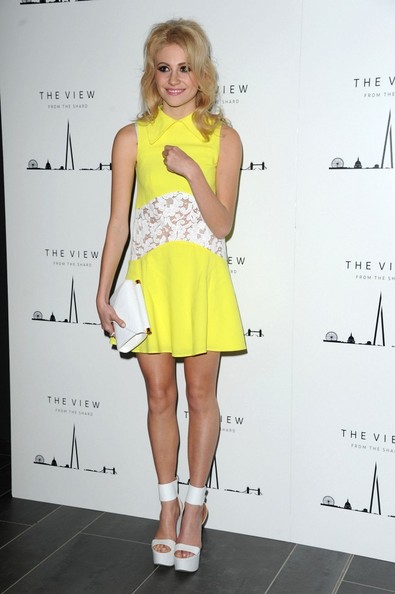 Pixie Lott seems to have nailed all the latest fashion trends in one go, as she attended a party to celebrate the official opening of The Shard in London last night.
As the tallest building in the European Union, The Shard boasts some seriously stunning views, but Pixie Lott was a sight to behold too.
Bright shades have never been hotter (look to the Atelier Versace Couture show or the Screen Actors Guild Awards for evidence) and Pixie has proven just how effective they can be when worn and accessorised correctly.
Lace is also an increasingly popular trend, and we love how Pixie incorporated it into her outfit with sheer effortlessness. The white accessories – 90s-inspired platform shoes included – provided the perfect finishing touch to her vintage retro-meets-contemporary look. Ten out of ten!