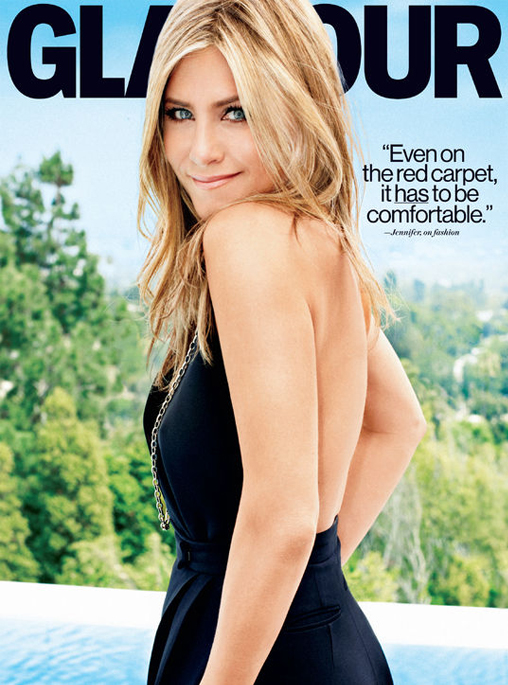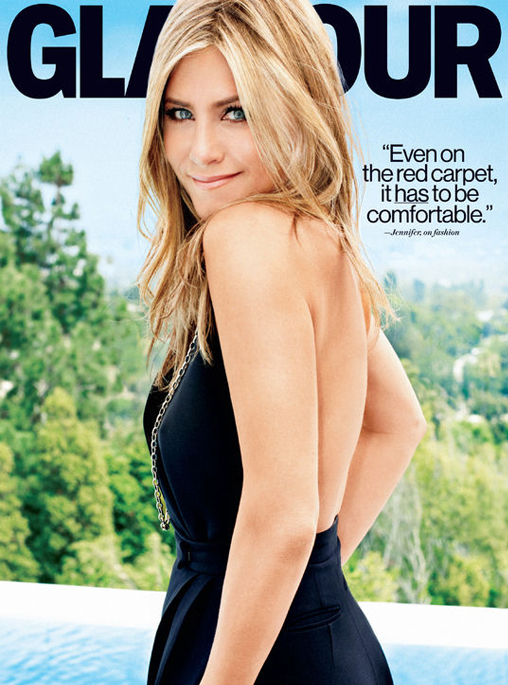 The September issues are coming thick and fast, and we have another one for you to gaze at this morning, this time courtesy of Glamour US and the one and only Jennifer Aniston.
Jen is a proven success as far as fashion glossies are concerned – they seem to shift an incredible amount of copies, so having her on a September issue makes perfect sense!
The gorgeous actress looks just as fresh faced and fabulous as the first day her Friends character Rachel Green strutted into Central Perk in a wedding dress… no wonder Alexei Hay's camera lens loves her!
Jennifer chats to the mag (not just any old interviewer though: her We're the Millers costar and fiancé of one Olivia Wilde, Jason Sudeikis) about family, her fiancé Justin Theroux, and choosing happiness…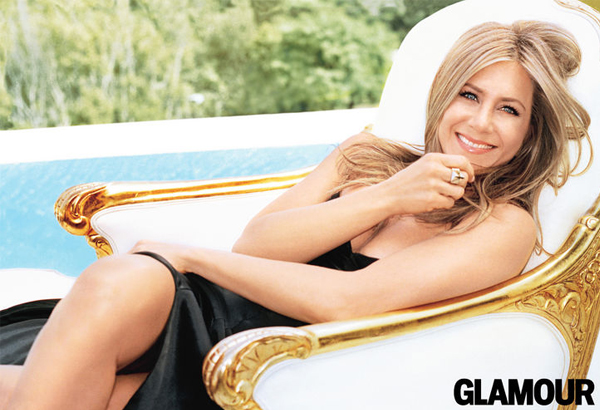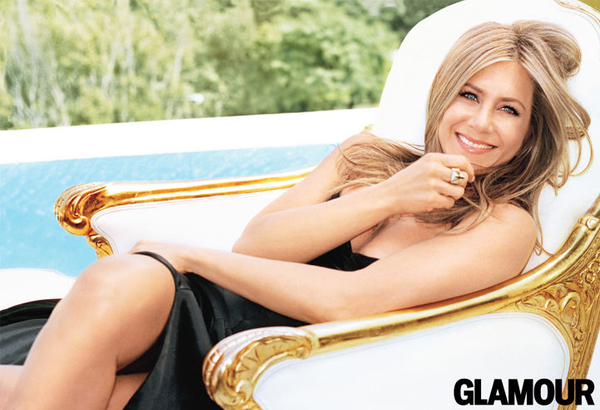 "If you're not happy, you can become happy," she told Jason. "Happiness is a choice. That's the thing I really feel. Like with friends who refuse to get happy, who refuse to rise above the discomfort of where they're at. You actually deserve to have a family . And once you meet yourself, and truly love yourself, then you attract that."
Aw, what a beautiful, inspirational thing to say! You can read more of her interview in the September issue of Glamour which hits newsstands on August 6th.