Last Updated on 19th October 2013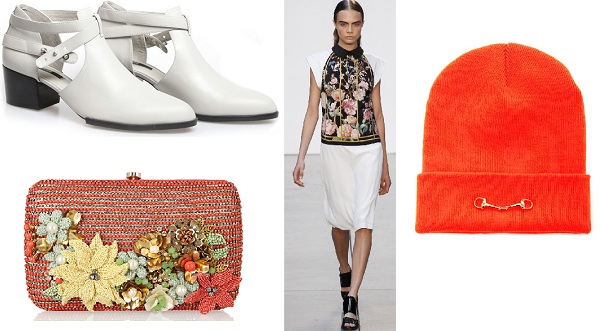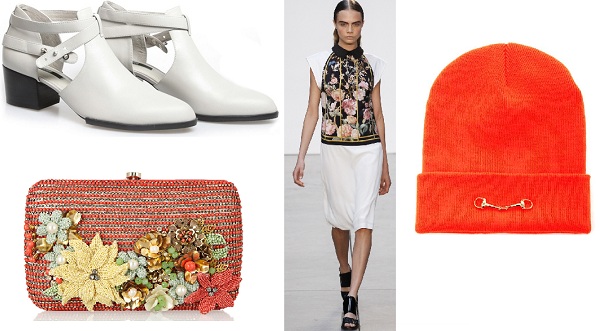 Charting the movements of the ever-evolving world of fashion is no small feat. It's in. Oh, it's out now. That's far too 2012 to be considered for this year, and did you just really say winter coat?
Whether we're considering the size and brand catalogue of the forthcoming Kan-dashian offspring, or just how incomplete we feel every time we look in the mirror to find our eyebrows don't even come close to Cara's mega-furry (in a good way) monsters, we thought we'd share February's fashion ups and downs with you. After all, sharing is so 2013.
GOING UP
Have you met the new season-perfect boot? These transitional treaders come in a gorgeous pale grey and are fab for when you want to add a spring feeling to your shoe-drobe, without risking frostbite in open-toe sandals.
That Super Bowl outfit
Sorry, who was Rubin Singer until Queen Bey stomped around on-stage in his creation during her phenom Super Bowl half-time performance? Body suits are the new obsession, (especially with a booty like Bey's), and Rubin Singer, the ridiculously handsome, New York-based designer who's dressed the like of Solange Knowles, Kelly Rowland, Alicia Keys and Lea Michele, is our new one to watch!
The Big Browed Brit Beauty takeover (and a whole lotta alliteration)
We've said it before, and we'll say it again: Cara fever has gripped us, and we're hypnotised by those brows. The new face of Pepe Jeans, scores of SS'13 campaign under her belt and a Vogue cover to boot – does this girl ever stop?
Err, fashion month?
With New York Fashion Week in full swing and London Fashion Week a mere nine days away, need we say more? (Note: panic stricken facial expression). Fashion Month is upon us once again, so welcome blisters, food-less days and Starbucks-induced over overdraft mistakes with open arms, whilst carrying that Pashli you bought with this month's rent money, of course.
Wang's first Balenciaga offerings
Probably beating Kane to the hot ticket title this fashion season, we frankly cannot wait to see what the long-haired fashion wizard conjures up for the autumn/winter 2013/14 Balenciaga runway.
GOING DOWN
Headwear hara-kiri
It started with the SS'12 Burberry raffia pom pom hat, moved onto the blogger-endorsed leather and tweed cap and has now culminated in a Rita Ora-Rihanna fuelled beanie fest. Yes, we do love a warm head, but overkill was never a good look. Splashed in profanities or in an eye-ball hurting neon shade; no thanks.
Beckhams retuning to London but VB still showing in NYC
Err, so the Beckham clan have once again upped sticks and moved back to their native city, but VB still insists on showing at New York Fashion Week? There is some serious Trans-Atlantic betrayal going on here. Alex Shulman, have a word.
Inflicting leather trousers on baby Kimye
After watching Kim and Kourtney on Jimmy Kimmel Live discussing the Kan-Dashian arrival's wardrobe and mentioning baby Air Yeezy's, leather pants and dirty diapers (yes, we're American-ising) in one breath, we were disturbed. No Kanye. No. We don't want your baby to suffer in supposed-to-be-luxe, lazy loungewear and ugly, oversized sneakers.
Unneccesary slogan tees
Are slogan tees becoming the new tattoo? Not Chanel, but Channel? Féline instead of Céline? The only slogan tee we approve of is Flynn Bloom's adorable 'Kerr-Bloom' one (geddit?).
Practical bags
Pack away the Pashli and stop agonising over the carrying capacity of the Antigona. We're all for impractical bags in crazy hues; dripping with every kind of embellishment imaginable and with itsy bitsy storage space. After all, it is Fashun Month, darling.