Last Updated on 4th February 2013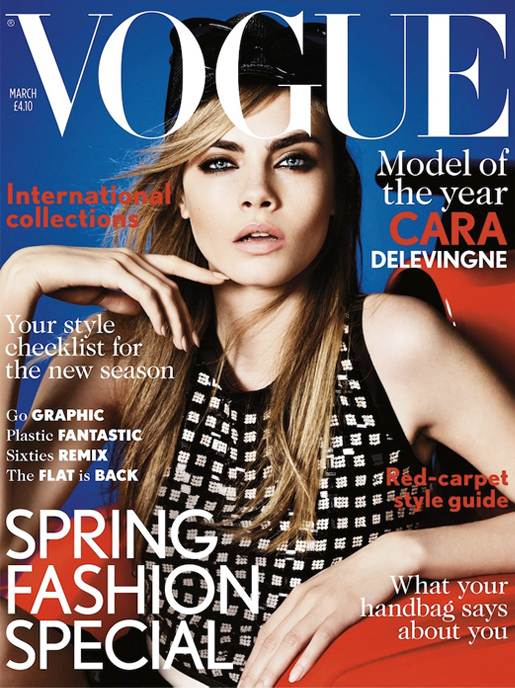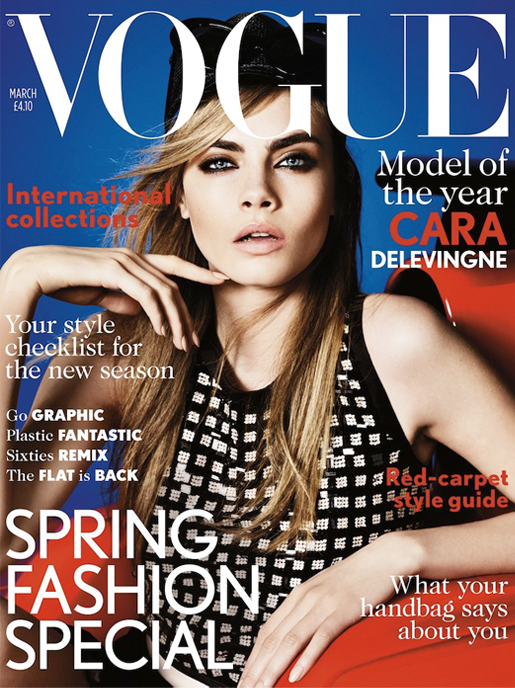 Well done British Vogue for sticking to the models for the third consecutive month this year… and there really isn't a better model to choose for the all-important March issue than the girl who has dominated the catwalks, billboards and mag covers these past few seasons.
Cara Delevingne was shot by none other than Mario Testino for British Vogue's March issue, which we reckon was a pretty big deal for the 20-year-old…
"I didn't really believe it at first," she told the mag. "It's one of the most shocking things that has ever happened to me I think. I just stood back and had to get someone to pinch me. I was like: 'What's going on?' I couldn't believe it.
"It doesn't really sink in until you actually see it, that cover, that actual magazine, Vogue – it's so great," she said. "Especially the March issue, it's the big fashion issue, so it's going to be pretty amazing."
Yep, we think it'll be pretty special too! Head to Vogue's website to check out an exclusive behind the scenes video of Cara chatting away.