Last Updated on 7th February 2013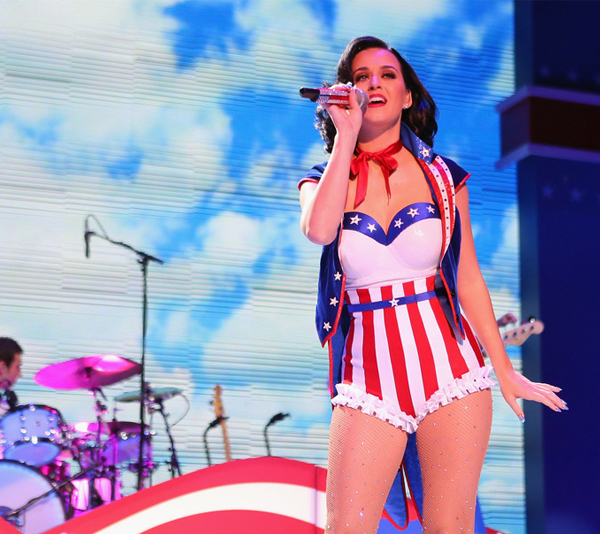 Do we really need to see another celebrity clothing collection? Well, when we're talking about pop princess Katy Perry, the answer is a big fat yes!
Word on the street is that Katy will be teaming up with her stylist and BFF Johnny Wujek to create a colourful clothing collection inspired by the styles of Dita Von Teese and Gwen Stefani – two undisputed fashion icons we think you'll agree!
"Katy has been asked about setting up her own fashion line for years," a source reportedly told The Sun. "But she's started to talk about it seriously with Johnny now.
"They would use inspiration from the likes of Dita Von Teese and Gwen Stefani because they are sophisticated dressers – very bright and vintage-looking stuff."
Ms Perry is famed for her deliciously quirky stage outfits, and although we don't imagine she will be creating dresses with exploding fireworks coming out of the bosom area (darn it!) we're confident they're going to be pretty special. We predict bubblegum colours aplenty, and tons and tons of sparkle!