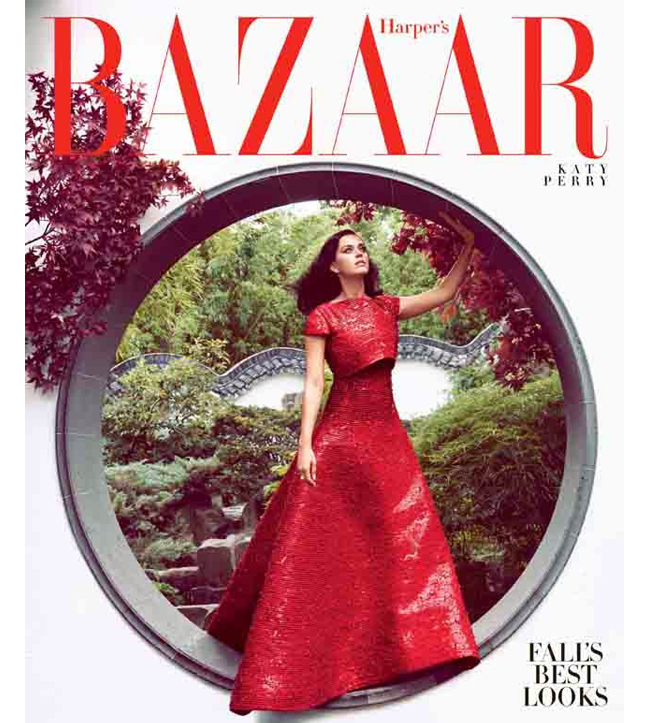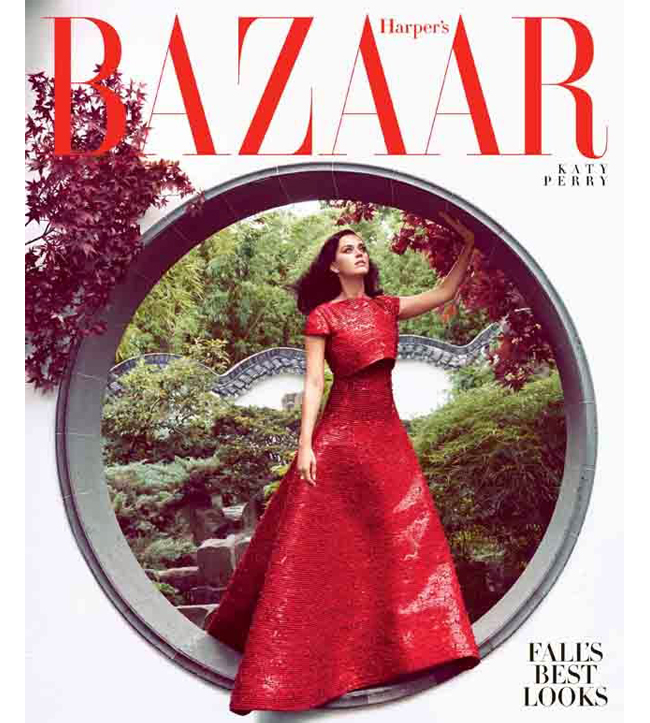 Although we are in the midst of London Fashion Week, we had to put it on hold for a few minutes to gush about Katy Perry on the cover of the Harper's Bazaar US October issue.
The subscriber's cover in particular, which you can see above, has blown our minds – largely thanks to that stunning scarlet Armani Prive dress and expert photography by Camilla Akrans. It seems like Katy Perry's blue wig and firework bra days are far behind her!
And it isn't just the cover which is great, as the mag is just as exciting when you look inside it thanks to more gorgeous editorial pics and Katy's frank interview. Our highlight is what she says about people who constantly pressure her about having a baby…
"Why am I a baby machine?," she began. "Why can't I be a mogul? I want to have a baby, sure, but I want to have a career. I want to have a record label. I want to have an incredible tour. So I'm going to have all of those things. Let's talk about that. It's like, get off my ovaries, okay? I'll do it in time."
That should do the trick and silence those critics and baby-pushers! The Harper's Bazaar US October issue hits newsstands on September 23rd; do you think you can wait that long?