Last Updated on 13th February 2013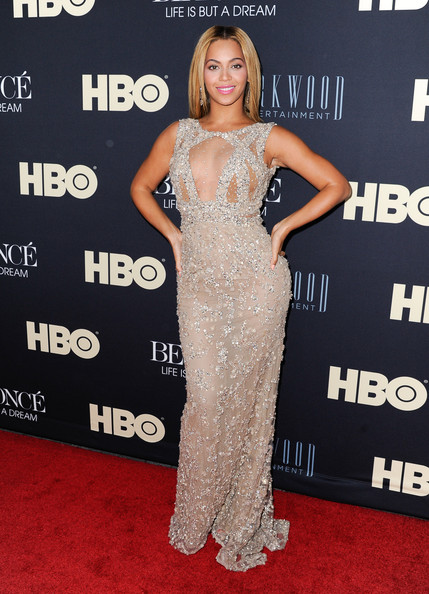 We've long regarded Beyonce as one of the biggest and most powerful female music stars of our time, but lately she's been taking it to a whole new level.
Not only did she put on a spectacular show at the Superbowl earlier this month, but she's also snagged Vogue's coveted March cover, wowed on the Grammys red carpet in a monochrome Osman jumpsuit, signed a multi-million Pound sponsorship deal with Pepsi, and of course made her very own HBO documentary. We're pretty sure we missed a few things out but you get the picture.
So, given all of Bey's aforementioned successes, we really didn't think it could get any better. Until we saw her turn up to the premiere of her Life is But a Dream documentary last night. We don't think there are enough superlatives in the English dictionary to describe how stunning she looked in her sheer, sparkling gown by Lebanese designer Elie Saab. Now we know why Bey went for the understated look for the Grammys – she was saving the best dress for her own premiere!
This dress has everything – it's sexy, it's sparkly, it accentuates each and every incredible curve on her body perfectly, and we genuinely cannot fault it. Flawless doesn't even cut it!