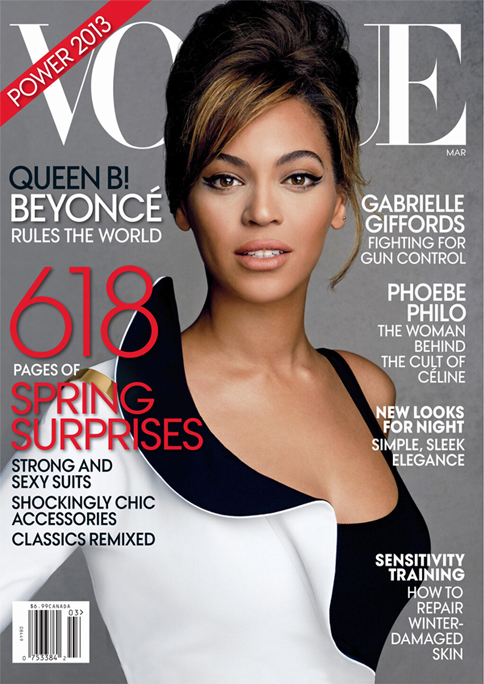 Here's the March issue we've all been waiting for guys. The one and only Miss Beyonce Knowles (or Mrs Carter – whichever you prefer) is posing for Patrick Demarchelier's camera lens in a stunning monochrome Givenchy piece for her second American Vogue cover.
We reckon her second time on the front of the fashion Bible is just as striking and powerful as her first, confirming that the woman can do no wrong. But then again, we pretty much knew this all along. Check out her appearance at last night's Grammy Awards for proof!
Just like her phenomenal pictures in the editorial, Bey's interview is just as beautiful as it is inspiring. The new yummy mummy opens up about how her little bundle of joy Blue Ivy changed her life, and also talks about her highly anticipated new album among other things.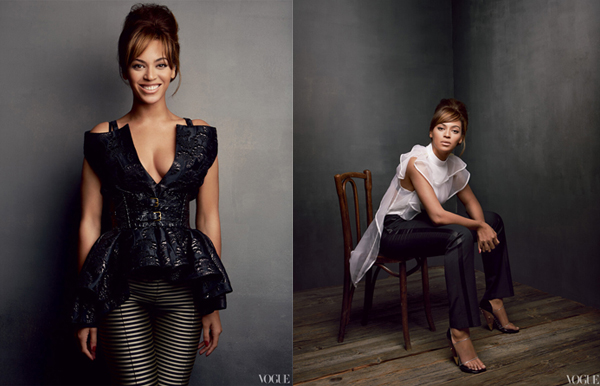 This is definitely one issue of the fashion Bible you won't want to miss, so make sure you snap up your copy fast before it goes!