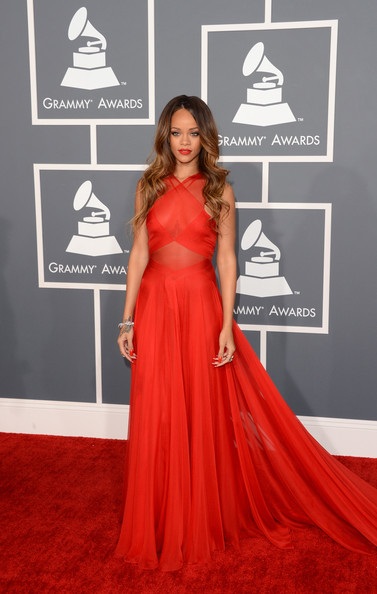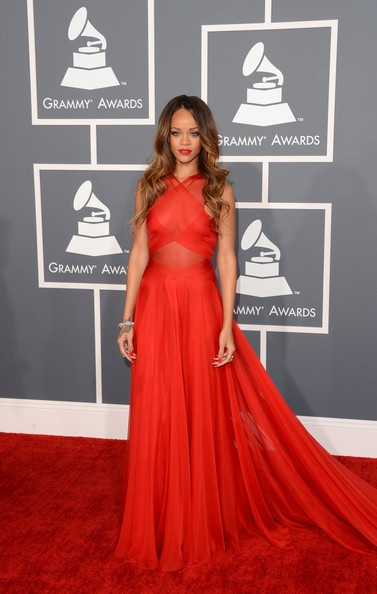 Scene stealer; show stopper; jaw dropper. Whatever term you think fit to describe this week's Best Dressed candidate, we're pretty sure it will be prefixed with Bajan beauty Rihanna's name.
In the news for almost everything, all of the time, Riri took us by surprise for totally non-Chris Brown related purposes earlier in the week, when she stepped onto the 2013 Grammy  Awards red carpet in a stunning, custom-made Alaia dress.
Perfectly sweet and a super-refreshing breather from her usual street style, the 'Stay' singer didn't need to add much else to her look to turn heads. Pretty curls, her signature red lip and minimal jewellery ensured the dress –complete with a train and sheer neckline (this is the ever-daring Rihanna, after all!) – was the focus of all eyes.
The hairstyle reminds us of a young Rihanna, and, although for most of the night she was clinging to arm candy we'd rather like to forget, her red carpet look is simply unforgettable.
Having naturally made our Grammy's Best Dressed list this week, it was a no-brainer Riri would land the BDOTW spot!