Last Updated on 19th October 2013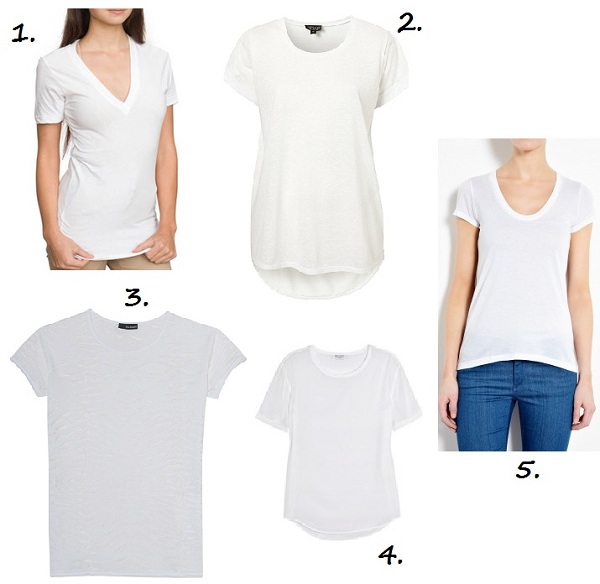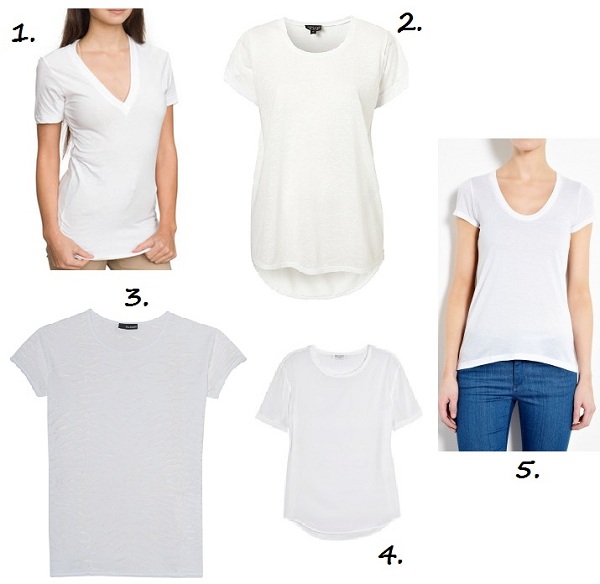 The linchpin of a well-built wardrobe, the humble white t-shirt is exploding with versatility.
Styled easily with the sharpest office skirt and heels, or paired with skinny jeans and sneakers for the ultimate weekend luxe look, it guarantees that 'pulled together' effect the fash pack has perfected, and we still envy!
But when it comes to whittling down the numerous styles available, finding the perfect white t-shirt is just as much an art as finding the perfect pair of jeans: the fabric; the way it sits on your body; the fit, and, most importantly, does your choice of tee put across the style statement you're trying to make?
To make the task at hand easier, we've rounded up five of the best white t-shirts to suit every budget and style. Take your pick from our selection and share with us how you would style it.
1. A unisex fit is always a winner, because you can achieve a cool, relaxed look without looking like you've actually borrowed your boyfriend's clothes! This unisex jersey v-neck t-shirt has a great longer length and is great for those looking for a great quality tee on a budget. Unisex Sheer Jersey Short Sleeve Deep V-Neck, £20, American Apparel
2. The perfect High Street alternative to the pricey T by Alexander Wang tees; we like the curved hem style, and at only £14, this stylish design won't break the bank. Basic Neppy Tee, £14, Topshop.
3. We love the subtle tiger effect on Kooples t-shirt, and can't wait for people to look twice when they realise it's a basic tee with a hidden secret! Great for adding interesting detail to an off-duty look. Tiger Effect T-shirt, £70, The Kooples.
4. If you're looking for a luxe investment, then look to Equipment for the best in upmarket basics. From its famed silk shirts over to this delicious looking silk tee, the Riley washed silk t-shirt is great for when you want to update a casual cool look to seriously stylish. Equipment Riley Washed-silk T-shirt, £198, Net-a-porter.
5. Cult US brand Splendid is the go-to name for basics that fit neatly between the High Street and high end price range. This scoop neck jersey top is super-flattering, and is particularly great if you want to add a statement necklace to the mix. Splendid White Scoop Neck Short sleeve Jersey Top, £55, My-Wardrobe.