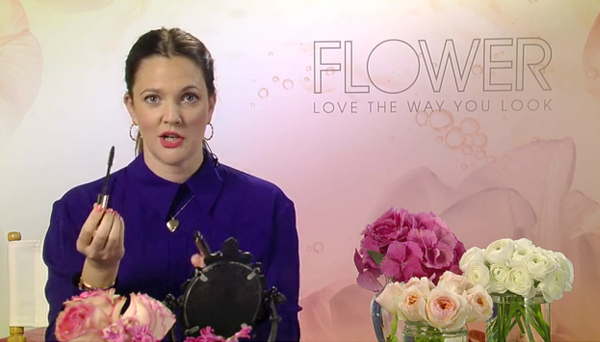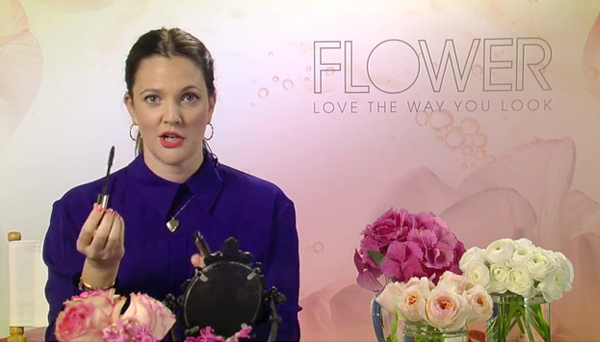 To coincide with the release of her brand new Flower line (the cosmetics range she launched with Walmart, FYI) Drew Barrymore has taken to Flowerbeauty.com to talk us through some of her favourite beauty looks. So ladies, step away from the falsies, as the yummy mummy demonstrates how to get the ultimate spider-lashes without any artificial help…
"My recommendation is to take our Ultimate Mascara," she begins.
"Then what I like to do is take the mascara brush and clean the tip slightly, then I dot it along the bottom lash line and blend it in with my fingers to give a more lush and creamy liner look. It gives your lashes a more fuller look than you'll ever achieve by dragging the wand alone on the lashes."
Click here to see a video of the leading lady in action. And keep your eyes peeled for more Drew-how-tos on the website every Tuesday as part of #TipTuesday. A pretty cool idea, right? We'll be trying out her tips this weekend when we hit the town for a night of partying!