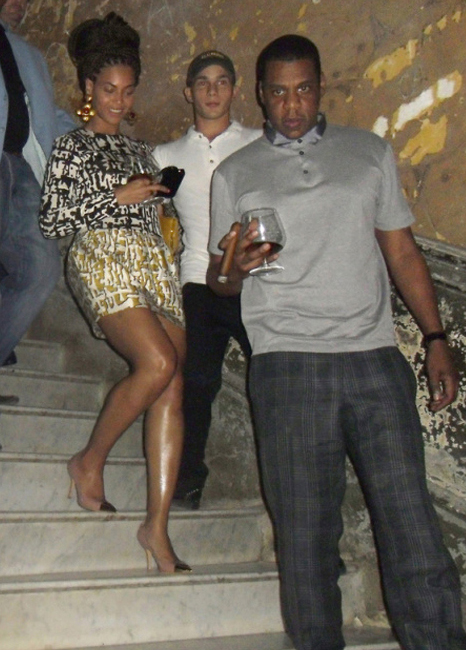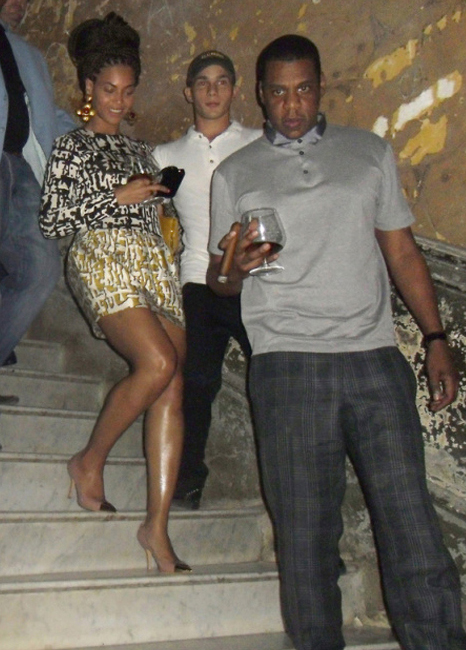 You often get told not to pack your finest designer threads on your jollies for fear of them getting lost or ruined, but it doesn't look like Beyonce has taken that advice. Not that she needs to, anyway.
Beyonce was snapped looking relaxed and gorgeous on holiday in Cuba, wearing a cute little printed dress from Diane Von Furstenberg's pre-fall 2012 collection. Check those (Sasha) fierce earrings out too – we love!
We're glad to see Mrs Carter let her hair down and enjoy some down time with her hubby. Figuratively speaking, of course; she is working that braided updo like a pro – if anyone's going to convince us to attempt rocking that 90s hairstyle once again, Beyonce is the woman to do it.
Do you like her laid back holiday style as much as we do?